Featured
Based on the acclaimed Stellaris PC game, Stellaris Infinite Legacy offers everything you love about 4x board games with the customization and emergent story that makes the Stellaris PC game special. Stellaris Infinite Legacy is an accessible 2 hour 4x board game for 2-4 players (2-6 with Empires Expansion) with easy rules that grow based on your choices.
---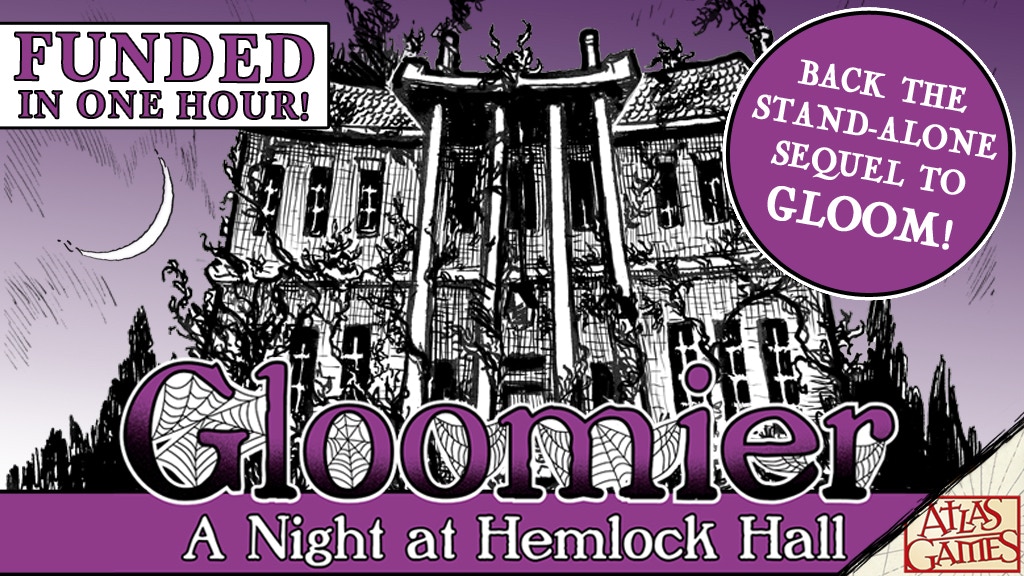 Misery and mysteries abound at Hemlock Hall, the imposing estate of Lord Wellington-Smythe and his eccentric family of misfits. When you're invited inside for an evening's entertainment, what could possibly go wrong?
---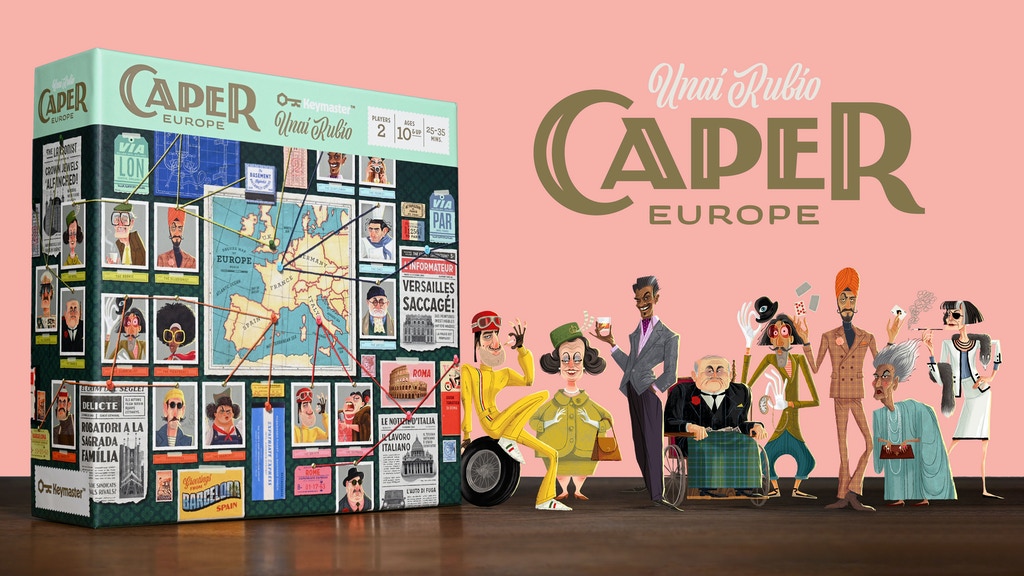 Get your Kickstarter Exclusive Mastermind Edition of the devious drafting game, Caper: Europe! Grab your rival and complete strategic heists in Paris, Rome, London, and Barcelona. All the gear you need is included in the box, so back now, identify your rival, and start capering!
---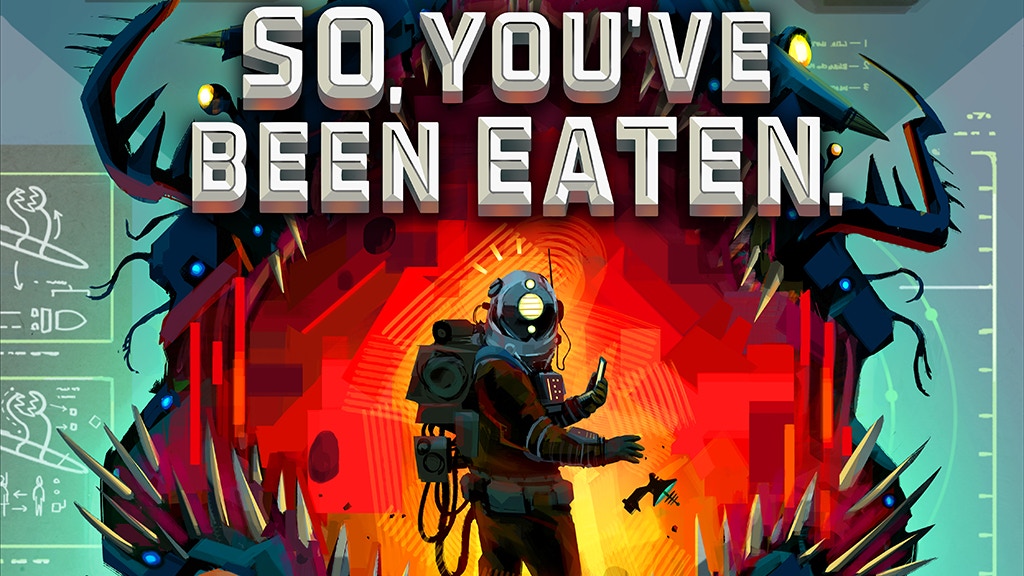 Don't worry, this is simply an occupational hazard. In fact, it is fairly common among Deep Space Miners (5th class), and some say that it is almost unavoidable. And, well, it is. Especially since the Crystals that you seek happen to be inside giant space Beasts. To mine them, you need to, well, be eaten.
---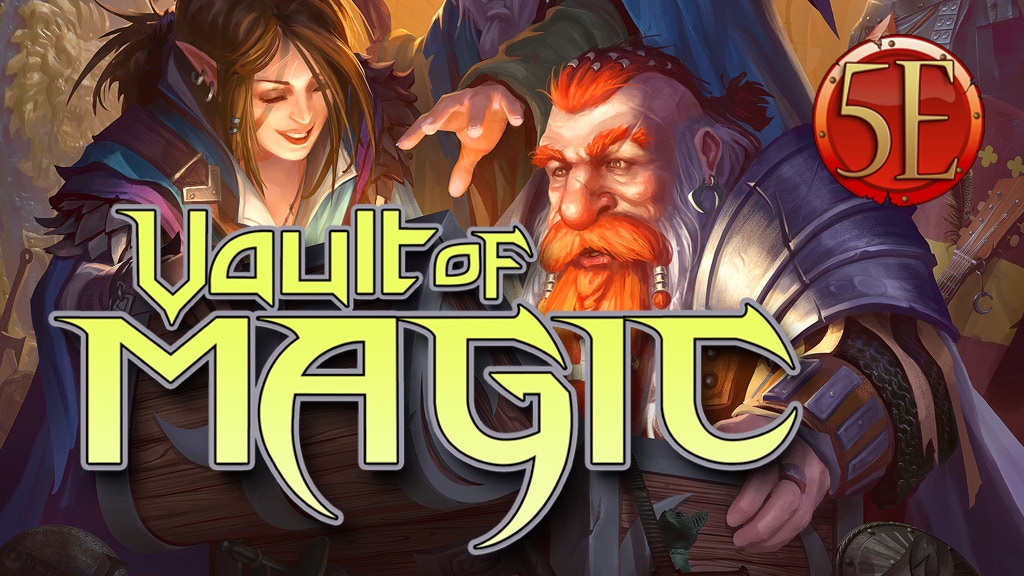 This grimoire of new magic items for 5E campaigns brings wild surprises to your gaming table, from unknown potions to fabled weapons and armor, to everyday magic. With over 800 items to start, many by leading tabletop designers and Kobold Press veterans, there's something here for your game.
---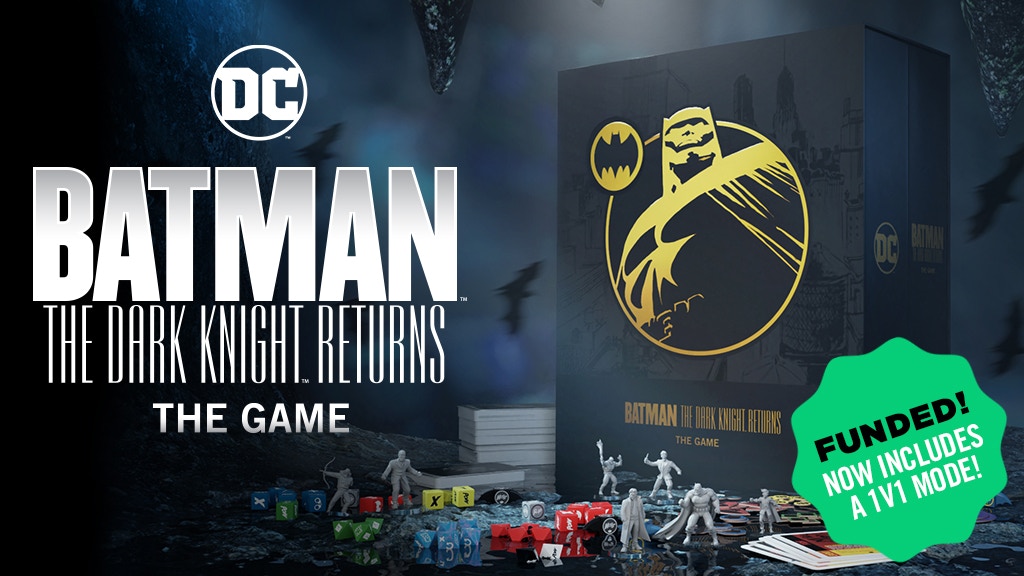 LAST CHANCE! In this solo board game, you don the cowl and journey through Frank Miller's iconic Batman adventure. Instead of traditional leveling up, this is a game of attrition. Batman comes out of retirement and tries to survive one final gauntlet, facing old and new villains and even his most powerful ally, Superman!
---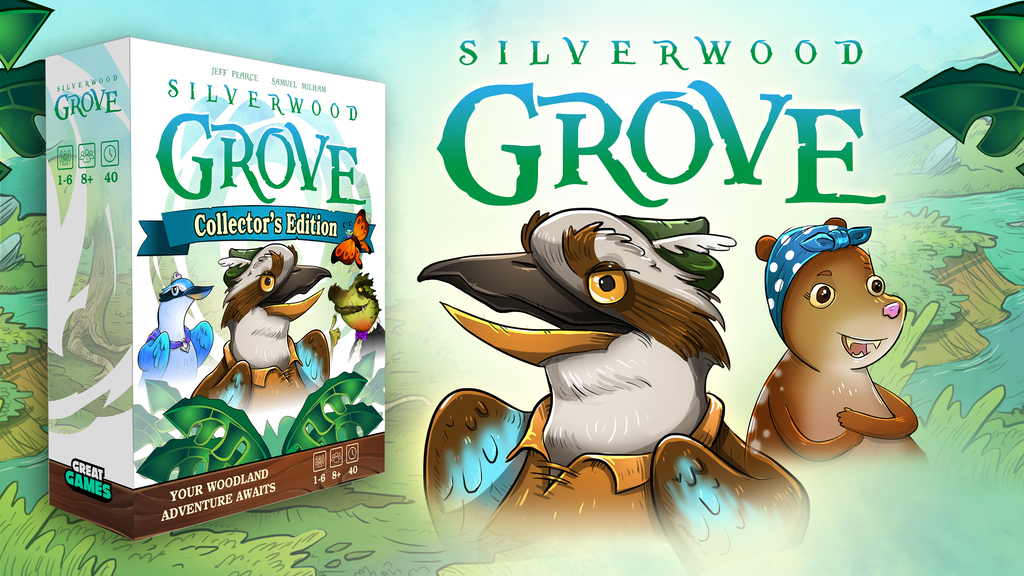 Beyond the borders of humanity lies a hidden glen, Silverwood Grove. A place where every tree, rock, and plant has a purpose and citizens from all over the rainforest come to meet, trade, and be enlightened.
---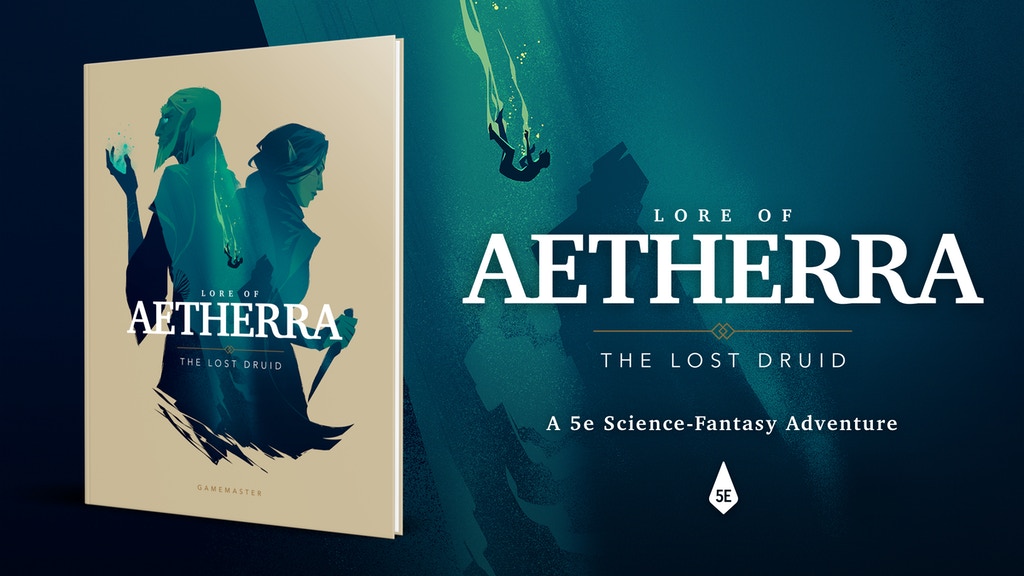 The first installment in an expansive new anthology of science-fantasy adventures designed for 5e. Created by a screenwriter, a seasoned DM, and a UX designer, this adventure presents a uniquely designed RPG experience with immersive storytelling and balanced game mechanics bound together in an easy-to-use and beautiful book layout.
---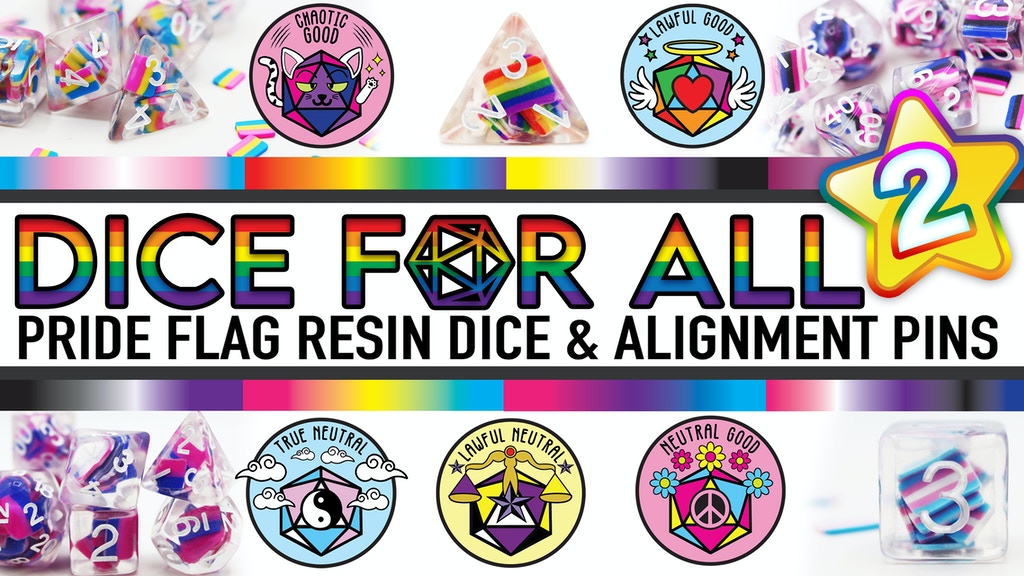 Each set of Dice For All resin dice includes 7 dice (a D4, D6, D8, D10, D1%, D12, and D20), each of which has small clay flags embedded into it. These inclusions don't significantly affect the weight or rolling ability, look fantastic, and let you show off your pride everywhere!
---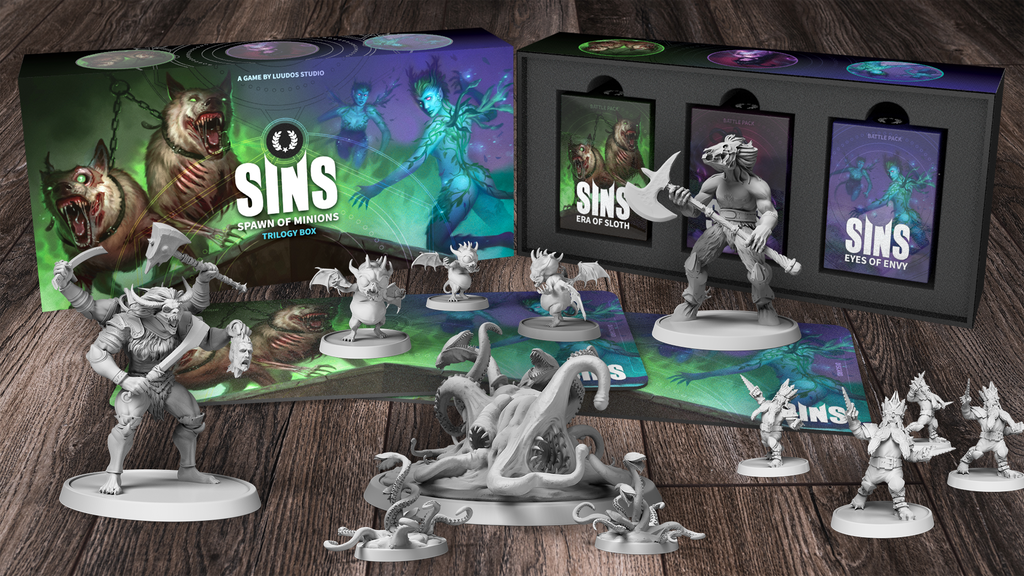 A dark-fantasy skirmish boardgame, with seven deadly strategies. Maneuver the Realm, build your card combos, and resolve for victory! Explore ancient wills, celestial titans, and realms of spirits, beasts, and spectral creatures.
---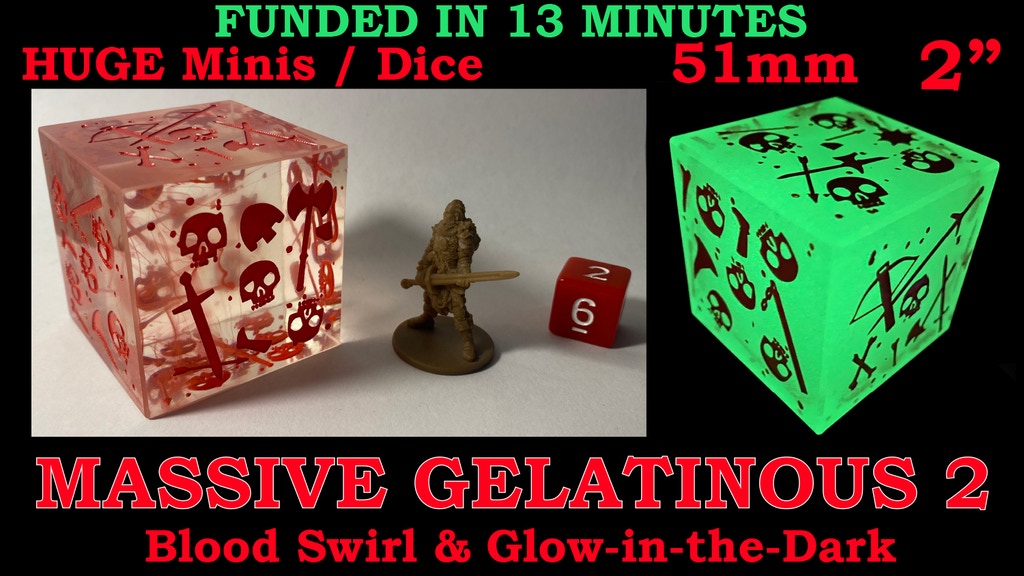 Lurking through dark corridors, these oversized dice are also minis with blood swirled inside them or glowing eerily in the dark. With an all-new design, edition 2 is meaner than the original but brings the same massive fun to your tabletop.
---