It's never too soon to start building your email list. It's one of the most important things anyone planning to run a crowdfunding campaign can start doing right now. While it's true there's a thriving community of supporters built into platforms such as Kickstarter and Indiegogo, it's a common misconception that those people will see your project just because you have a live campaign page. The first 48 hours of your campaign are crucial and it's up to you to build that foundation. Having the ability to message all your nearest and dearest fans on day one is priceless.
Don't buy email lists
Buying an email list may be a quick and easy way to get more contacts, but taking a shortcut like this can actually do more harm than good. The people on a bought list aren't people that you have established a relationship or connection with. When you start sending out messages to promote your campaign, there's very little chance that they will convert, and actually pledge. In fact, some may even report your emails as spam which can hurt your deliverability rates — email clients like Google will send your messages directly to the spam folder. Don't waste money on a list that isn't bringing you any closer to your goal. Instead, take time to build your email list organically and fill it with people who are likely to be interested in your project. 

Get started with a solid landing page
The first step you can take to build your email list is to choose an email service provider to organize all your new contacts. For first-time creators who are going to build an email list from scratch, I highly recommend using MailChimp. It's extremely user-friendly and they have a built-in landing page generator.

From there, you'll need to create and set up your landing page. Your main goal here is to capture an email address while highlighting your product and/or brand. After testing thousands of landing page options, Launchboom's Mark Pecota recommends "an extremely short page that has your headline, supporting copy, call to action, and email opt in. That's it." It's safe to assume that the average viewer won't be on your page for long, and isn't interested in scrolling down a long page. Other landing page options include a custom WordPress theme, LeadPages, Instapage, and OptimizePress.

Your landing page should build hype around your idea and funnel people into a master list. Once they're added, you can deliver engaging content such as videos, images, blog posts, and important announcements. It's good practice to inform your followers that they'll be the first to receive exclusive updates and can take advantage of "early-bird" pricing once the campaign launches. Don't forget to optimize your page for both desktop and mobile devices.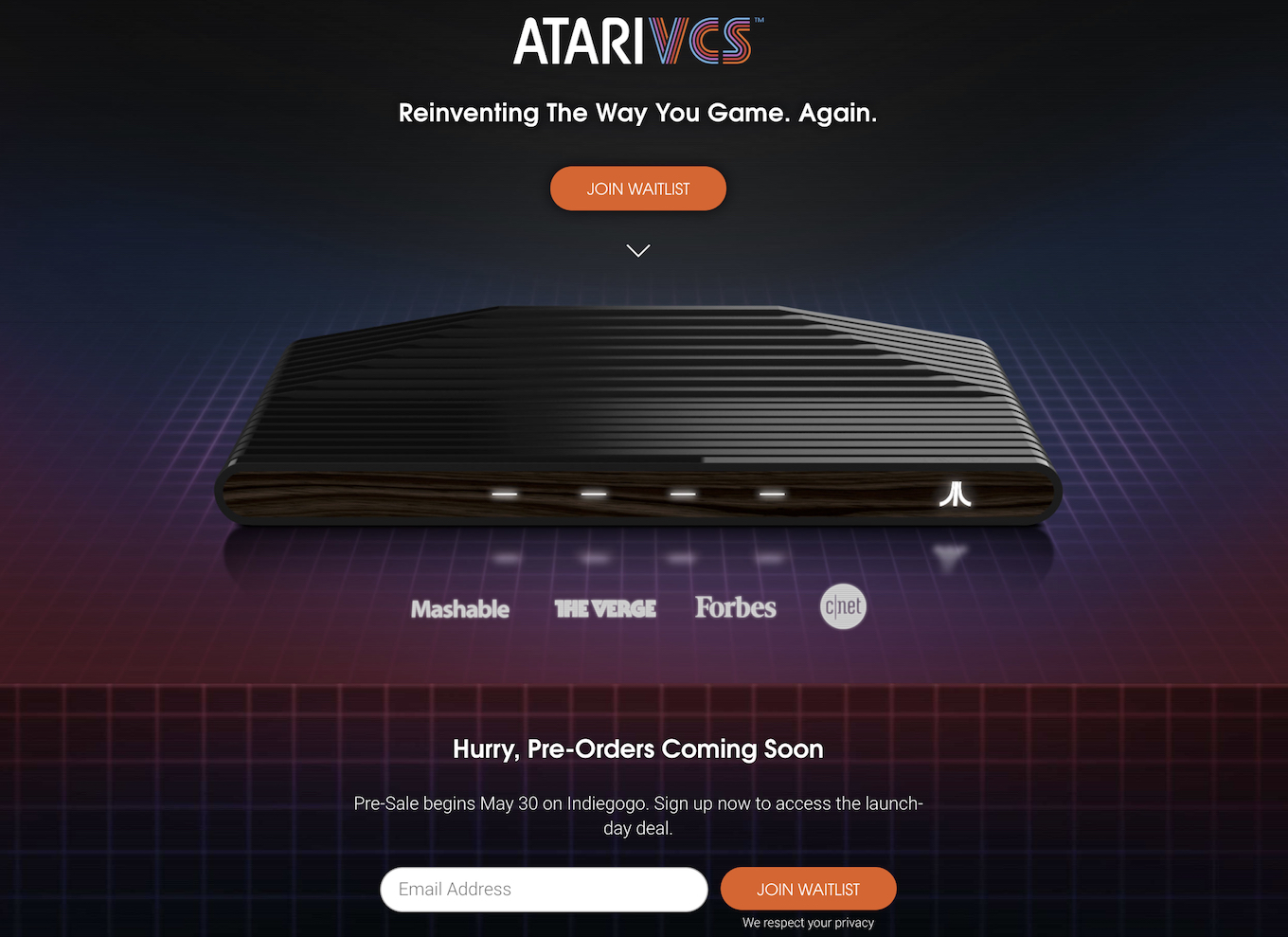 A great example of a solid landing page is the one for the Atari VCS, a modern version of the classic 70's video game console. Their landing page is simple, has a retro visual style reflecting their product, and invites readers to sign up for their mailing list. Clean images of the Atari VCS, simple taglines, and some subtle social channel links all amount to an effective landing page.

If you build it, they will come…Maybe
Just because you've made a jamming landing page doesn't mean people will flood in to sign-up. Statistically speaking, 0% of people will know about this page unless you point them in the right direction. But fear not, it's a fun process and a great way to engage with your communities. Start simple and invite your family, close friends, and co-workers. Direct them to your beautiful new landing page and tell them how excited you are to keep them updated. Encouraging early adopters to share with their networks and incentivizing them through member-only discounts, exclusive updates, and giveaways can go a long way. Be strategic and realistic with your promises, and always deliver.

Once your friends and family are on board, be sure to reach out to any of your established social media networks such as Facebook, Instagram, Twitter, and anywhere else you spend a lot of time online. While it's great to add new social media platforms into the mix, I recommend focusing on one or two that you already spend a lot of time on and knock those out of the park. It's easy to spread yourself thin with social media, so be mindful of your time and energy when engaging a new platform. Get creative and try to gather even more supporters via offline events, giveaways, and enlisting the help of your subscribers to spread the word!

Do I have to pay to play?
While there are seemingly limitless options on the web for paid advertising opportunities, we recommend starting with Facebook when it comes to promoting your crowdfunding campaign. Users have already done the heavy lifting by self-defining themselves and their interests. Rain Factory co-founder Kaitlyn Witman says her clients are typically built out of Facebook and it's "the most cost-effective in the pre-launch phase." By targeting your audience by age, gender, country, and interests, you are reaching the right demographic.
It's ideal to have a healthy marketing budget, but if your funds are limited, we'd recommend spending a large part of it on targeted Facebook ads. A good place to start is Facebook's ads guide to get an understanding of the basic nuts and bolts of Ads setup. For more in-depth strategies, be sure to visit our Adventures in Facebook Advertising post.
It's okay to call in some backup
Realistically, few people have a pre-existing network of supporters ready to make a purchase or the time required to build up some real momentum. This goes double for those embarking on their first crowdfunding adventure. It's okay to call for backup, and there are a lot of great companies out there with a proven track record ready to help. For those seeking some serious help, we recommend starting your search with marketing agencies such as Nuuk Digital, LaunchBoom, and Rain Factory.
How will I know when I have enough?
Unfortunately, there's no magical number you must reach to launch. Remember, there's a big difference between opening an email and opening a wallet. It's safe to assume 5%-10% of your subscribers will actually convert into a sale. You'll have to do some math and compare your email list numbers with your funding goal. Keep adding to your list no matter how large it gets, track open rates and click-throughs, and consistently engage your supporters with relevant and interesting content that all builds hype towards your launch date.
Test the strength of your email list
Once you have a list that you feel confident about, you can use BackerKit Launch — an email marketing tool specifically designed for crowdfunding to test the strength of your list. After importing your email list into Launch, you will be able to see which of your contacts have backed a crowdfunding project, and may be more likely to pledge to your campaign. When you're ready to start promoting your project, you can also use Launch to send targeted email messages to your contacts and track Kickstarter pledge progression in real-time, to see who on your list pledges to your campaign. 
The best advice I can give you is to build your email list now and don't let fear of the unknown keep you from getting started. If you set realistic goals, deliver on your promises, and stay true to your passions, you will be that much closer to success. And oftentimes, running an unfunded campaign is the best way to learn. You can always try again with your newfound experience.
Looking for more resources and best practices? Want them delivered straight to your inbox once a week? Subscribe to our Community Newsletter!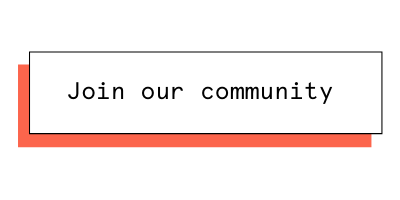 Editor's Note: This blog post was originally published in May 2018. It has been updated for 2020.