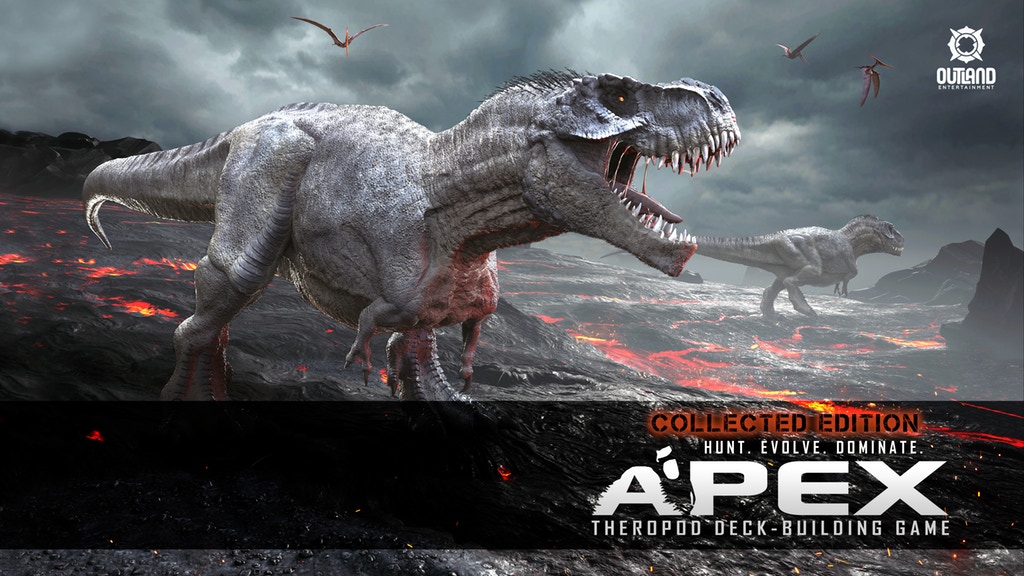 Featured
FINAL HOURS! Apex is a deck-building game, played solo or with up to 3 friends. You play as a prehistoric predator competing for territory and resources against other predators. Each playable species has a unique deck to master. Each deck has different strengths, weaknesses, and strategies—creating a varied and constantly evolving experience.
Pledge NOW and get your decks before it's over!
---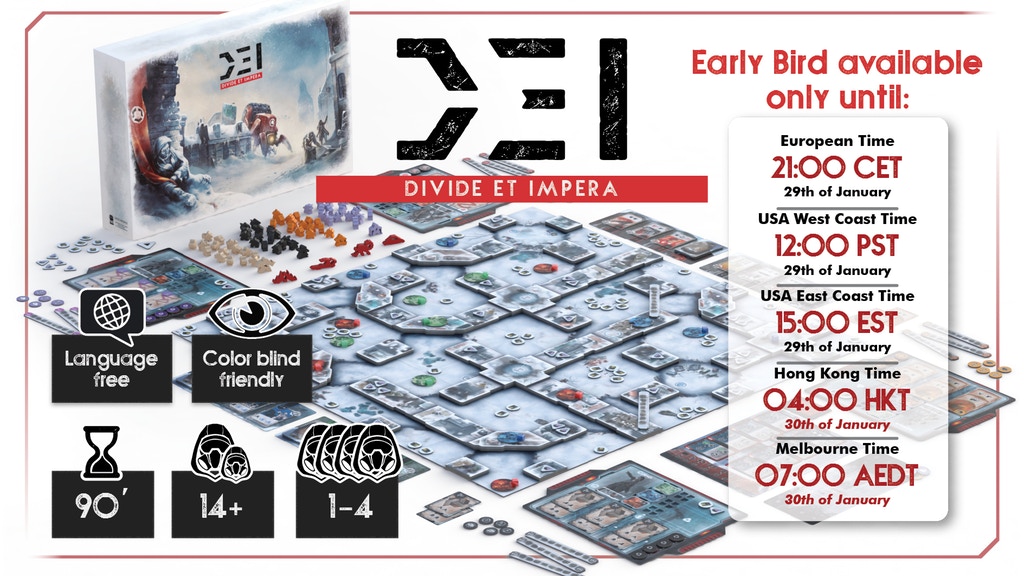 D.E.I. is a competitive strategy game set in a post-apocalyptic future devastated by a New Ice Age. You are the leader of 1 of the 4 survivor Factions that compete for territories and resources in search of raw materials to exchange with the Purebred, the Corporation that dominates this new and terrible world.
---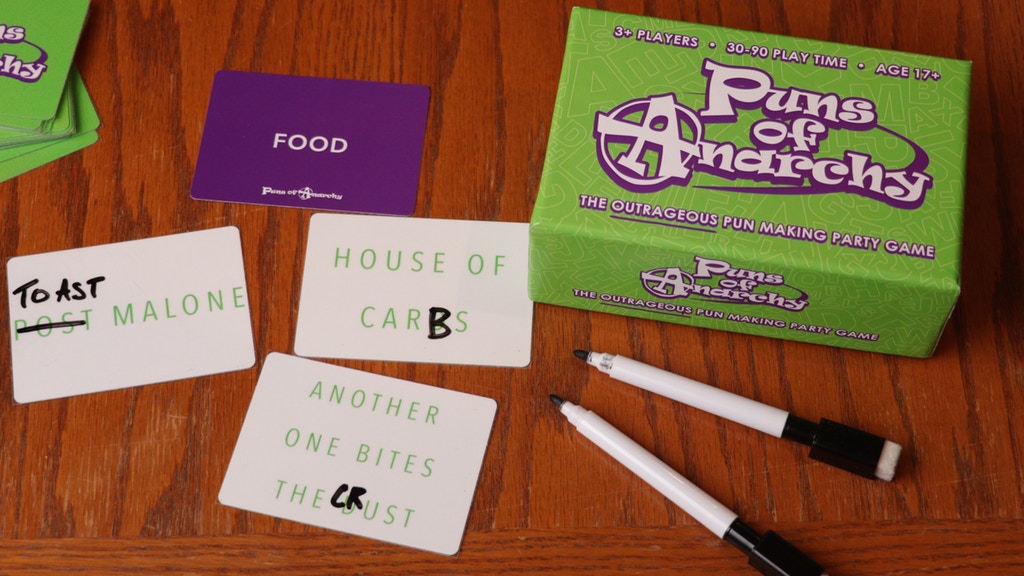 For some of us, punning is a way of life. Far from the lowest form of humor, a well-crafted pun is a hilarious blend of wit and creativity. It's a card game designed to make punning accessible to everyone, from dad-joke masters to your Aunt Belinda who's never made a pun in her life (yet).
---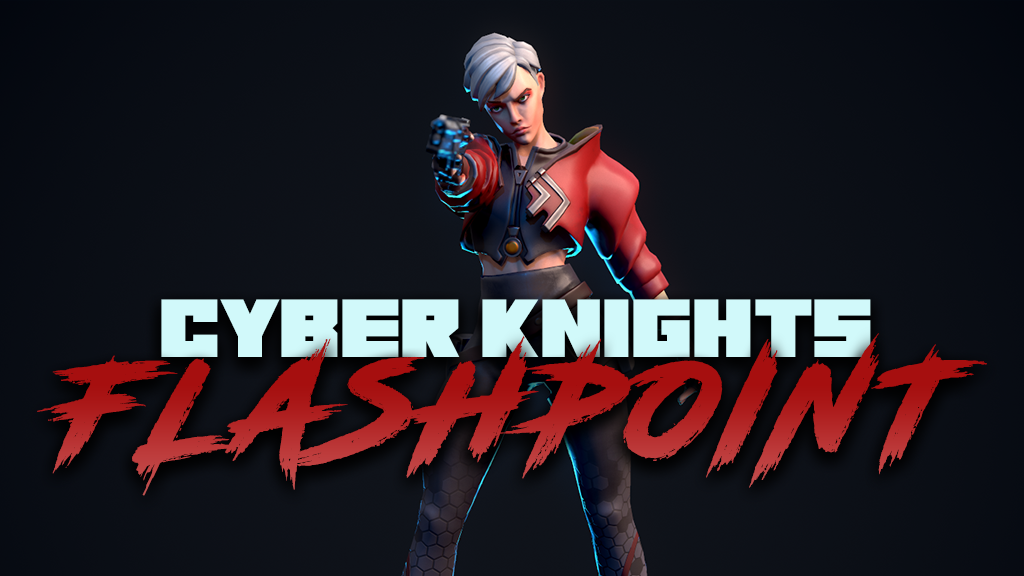 JUST LAUNCHED! Explore the dystopian cyberpunk future of 2231 as you command a company of shadow mercenaries working for the highest bidder. The game combines tactical elements like stealth, hacking and tense combat with strategic features like base building, contact management, and in-depth squad customization.
---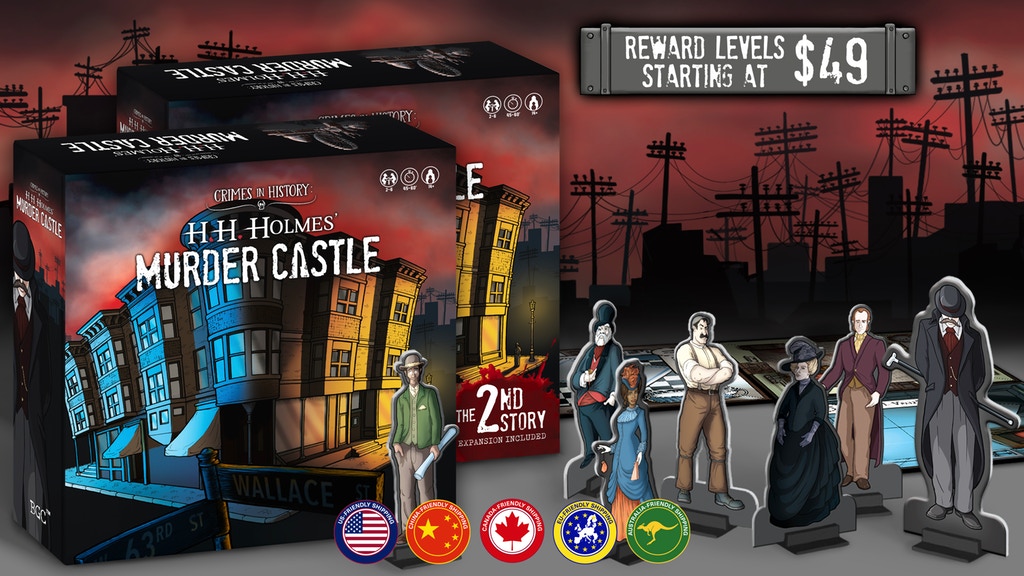 Explore rooms and collect evidence while battling backstabbing overnight guests and evading Holmes in his thrilling house of horrors. The base game plays 2-6 players in 45-60 minutes for most games. Player abilities, event cards, room tiles, and Holmes movement cards create endless possibilities to experience an ever-changing Murder Castle!
---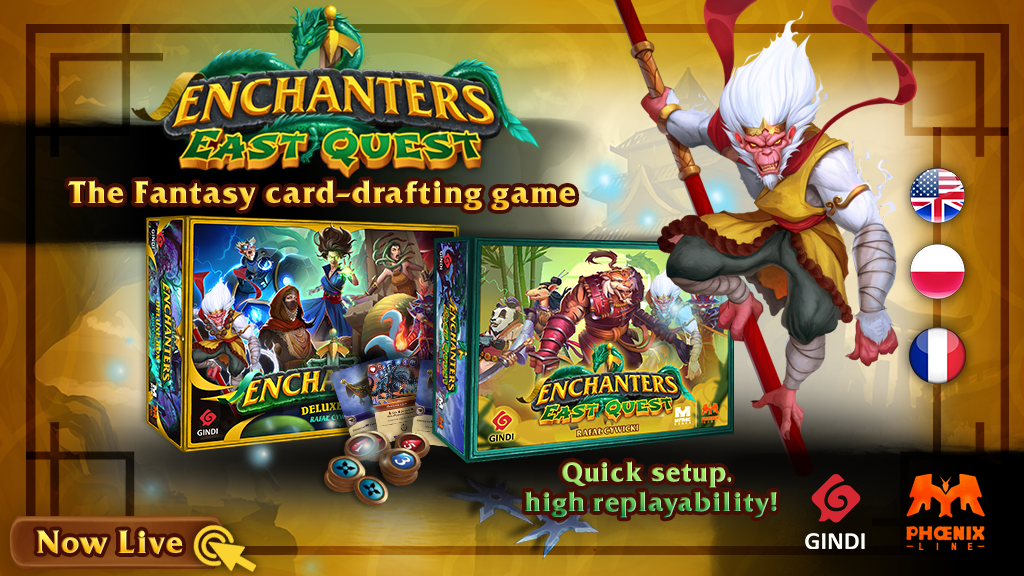 Enchanters, first launched on Kickstarter in 2017, was an instant hit and an acclaimed game, thanks to its clever card drafting system. Two popular expansions followed and Enchanters is now back with a new expansion, East Quest.
---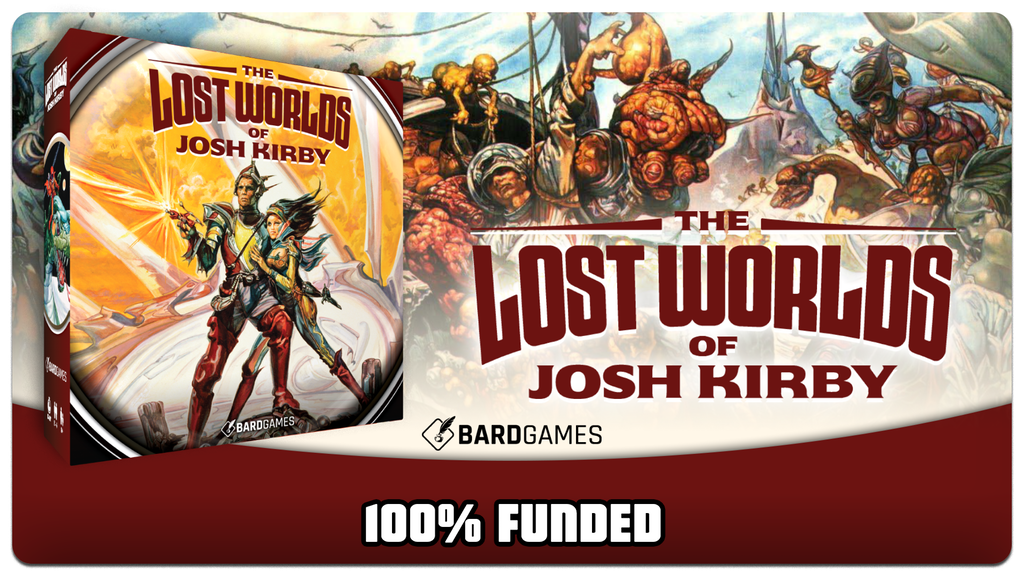 JUST LAUNCHED! Inspired by the height of science fantasy art, you'll race to settle or conquer world cards. Combine the powers of worlds you've claimed to enact sweeping change across the galaxy and rocket yourself to victory.
---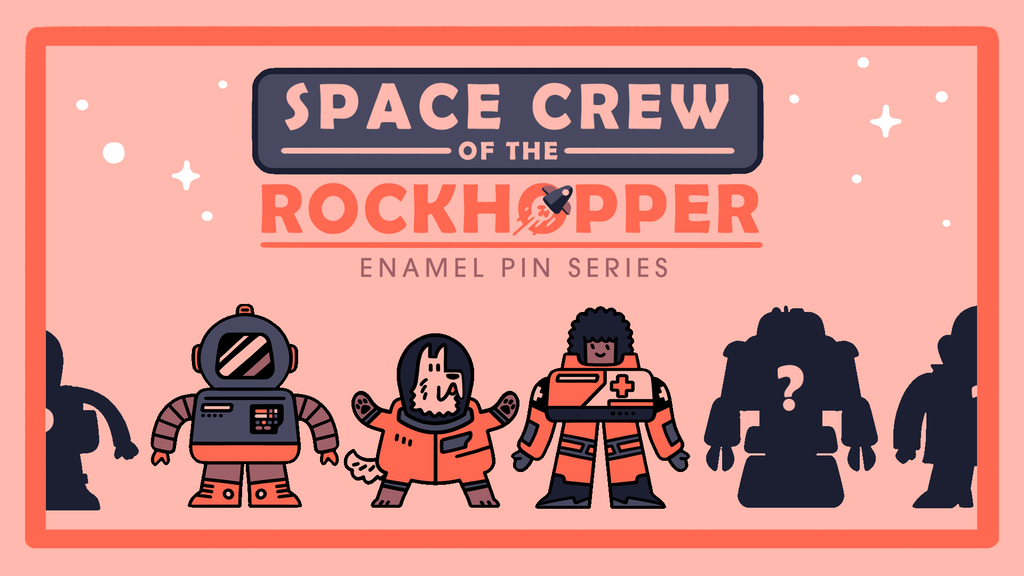 The Rockhopper Crew is a mostly ordinary, but supremely talented, group of research scientists and astronauts exploring the furthest reaches of space. To best celebrate their vast success, high-quality hard enamel pins are being manufactured and distributed in exchange for Earth currency.
---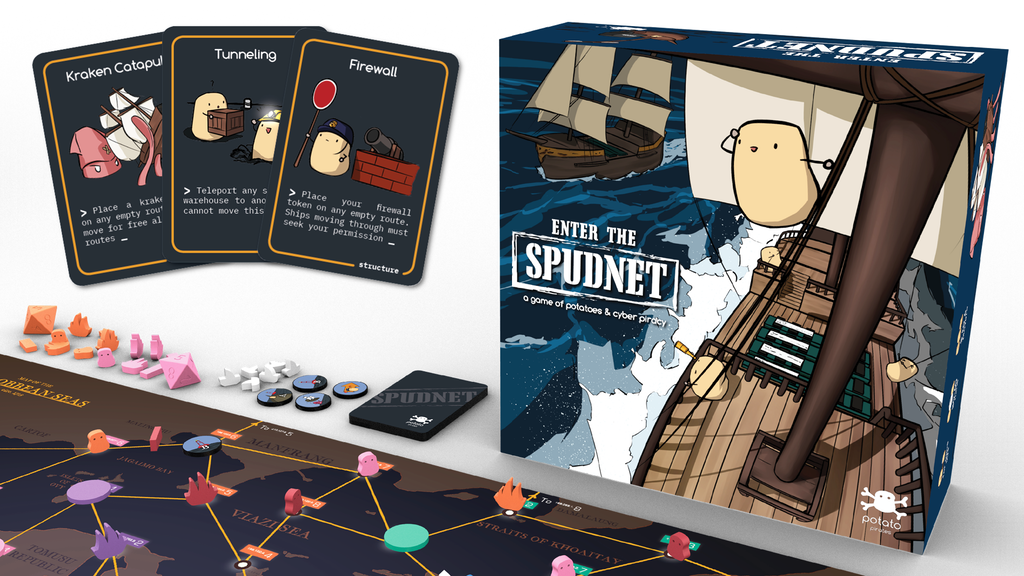 They mashed potatoes (pun intended) and networking concepts into this cyber-fueled board game for ages 10 and up to learn about networking and cybersecurity concepts – all without computers! This board game is designed for 3-6 players and is perfect for gamers, parents and educators alike.
---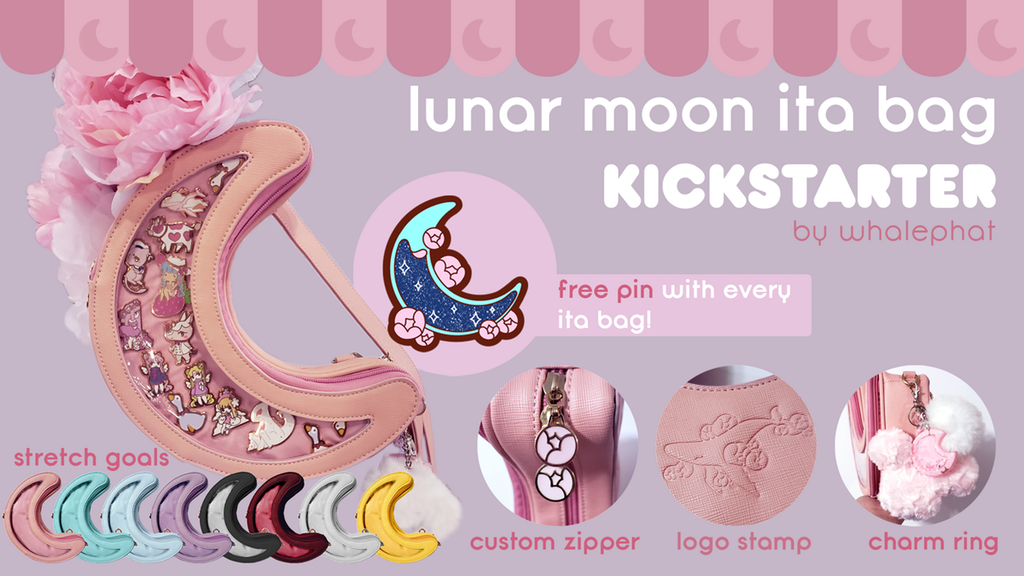 Ita bags are a great, safe way to display pins and charms and I need your help to make this Moon Ita Bag! Each Moon Bag comes with a Free Exclusive Pin and Inserts, so be sure to pledge now to guarantee your own moon!
---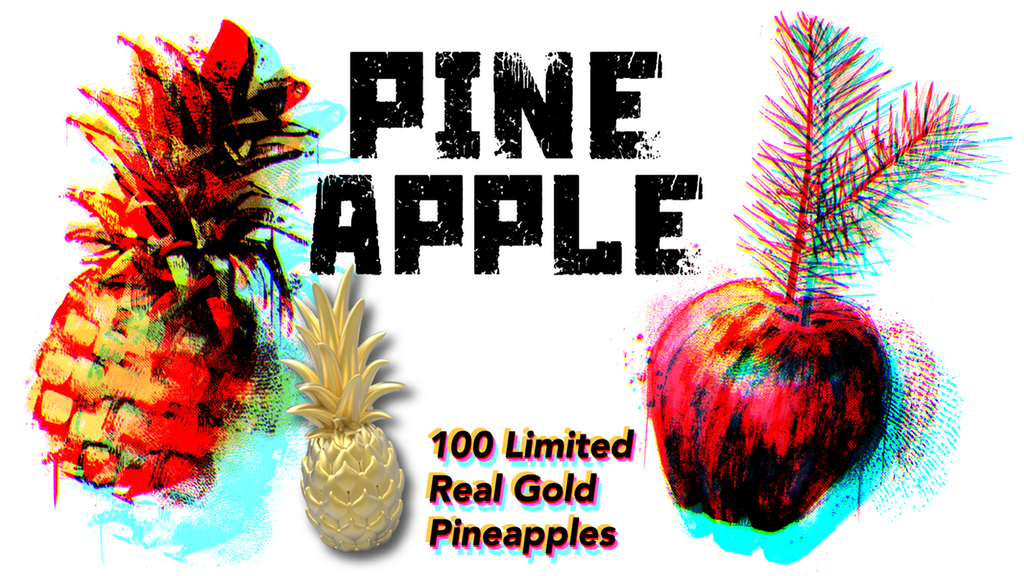 At its core, Pineapple is an intense truth or lie game where you present your fellow players with extremely deep prompts. Some will be lying and it is your job to find the liars. The goal is to learn more about people you've known for a long time or just met.
---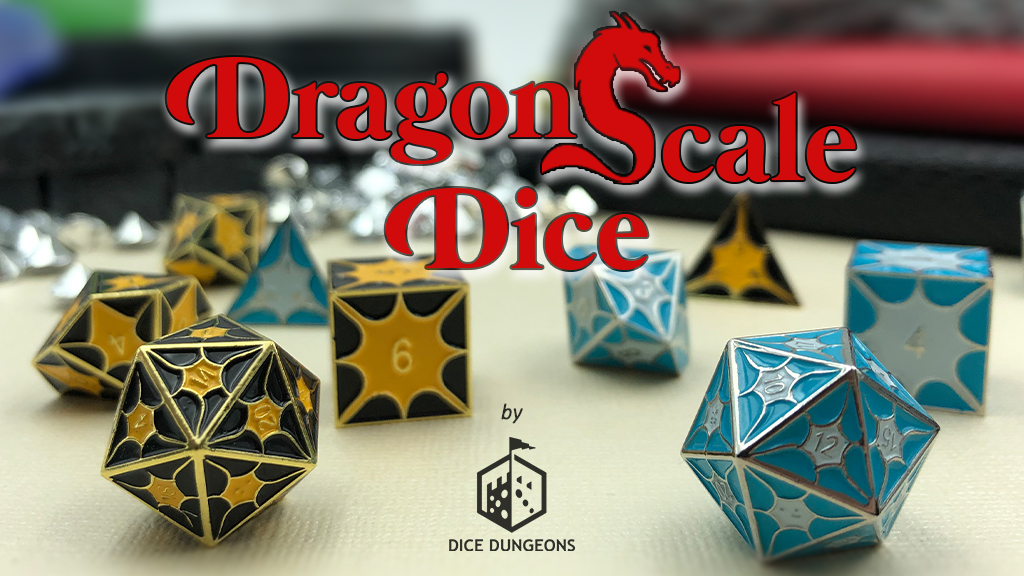 Dice Dungeons is creating metal RPG dice featuring our new dragon scale design. Each of the 7 dice in the set sports a unique pattern, resembling an ancient dragon's scales. Each metal die is electroplated with a shining metallic coat, and inset with colorful enamel.
---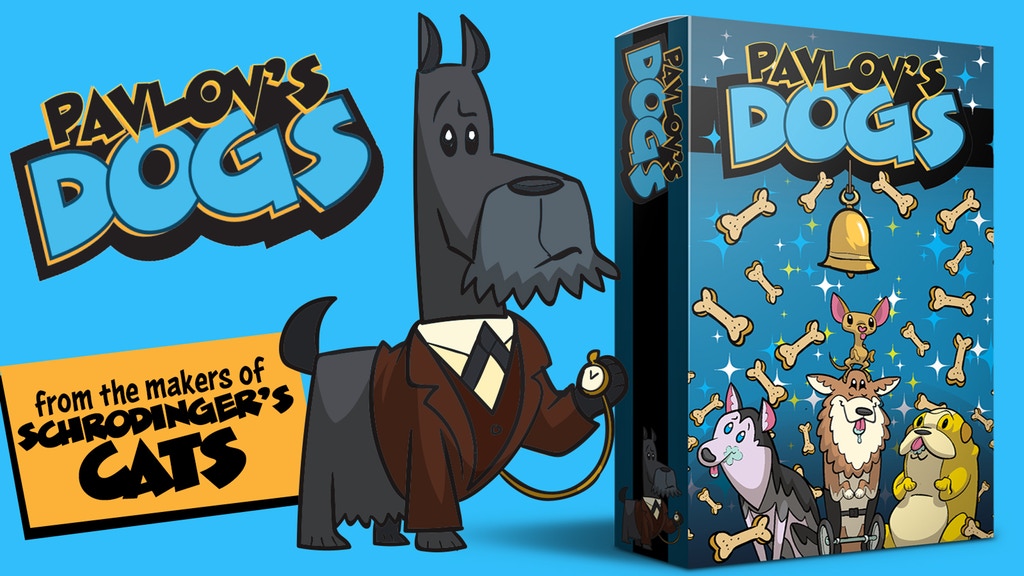 Pavlov's Dogs is a fast, engaging card game of following the rules and acting like fools! This cooperative psychological brain buster will test your memory and conditioning. You'll be drooling for more!
---