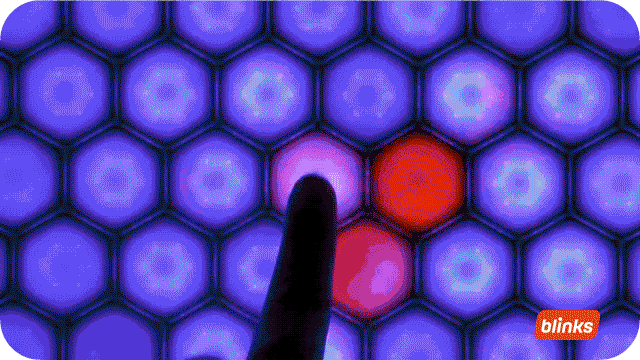 #1 Staff Favorite
Blinks is the world's first smart tabletop game system. 1,135 backers brought it to life on Kickstarter in 2018. They've now shipped over 15,000 Blinks games, sold out at every major convention, and now they're back with our first expansion!
Don't miss your chance to pledge for your Kickstarter-exclusive rewards HERE now!
---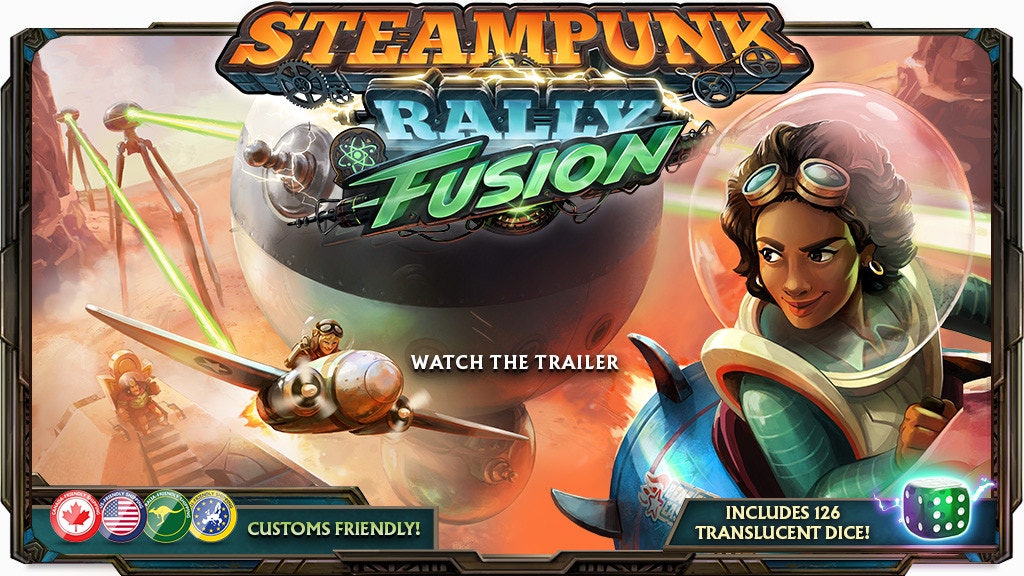 Steampunk Rally Fusion is a standalone game that can be combined with the original Steampunk Rally. It introduces new tracks with unique event cards, new part abilities (Gear Up and Overcharge), and a new card type: Secret Projects. It also debuts new custom dice representing powerful Fusion energy!
---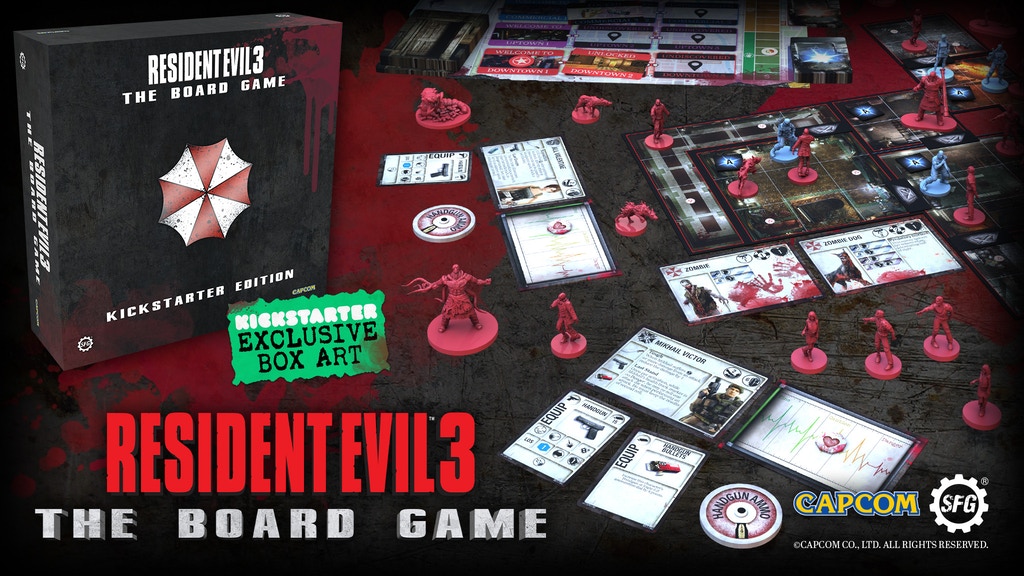 True survival horror returns to the tabletop in this spine-tingling campaign game that will have you sleeping with the lights on… Based on Capcom's classic Resident Evil™ 3: Nemesis video game, Resident Evil™ 3: The Board Game is a cooperative campaign game for 1-4 players.
---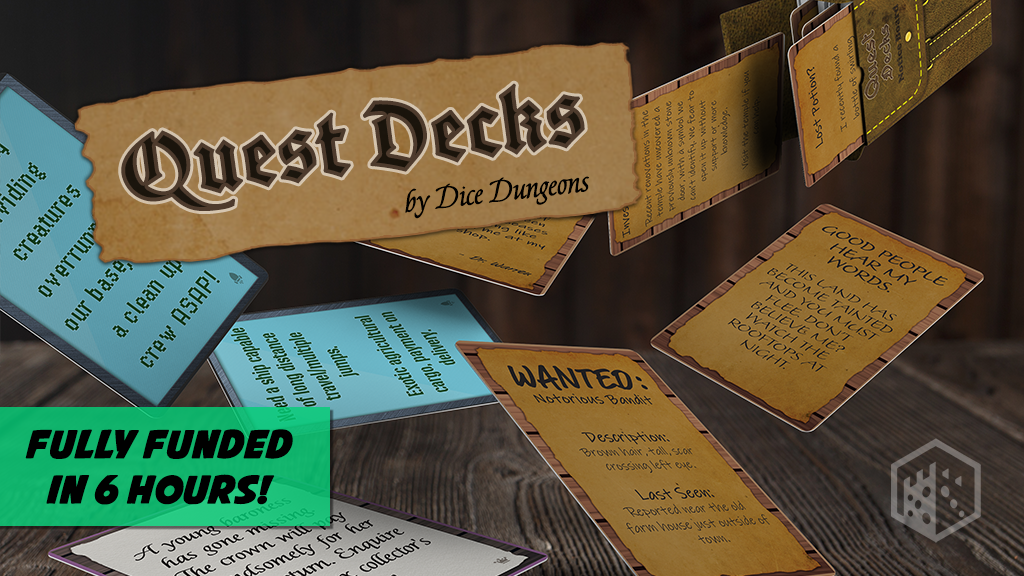 Enhance your tabletop adventures with Quest Decks. Each deck contains 35 quest prompts in the form of posted notices that adventurers might find on their journeys. Game Masters can use these decks to create notice boards full of side quests for players to explore.
---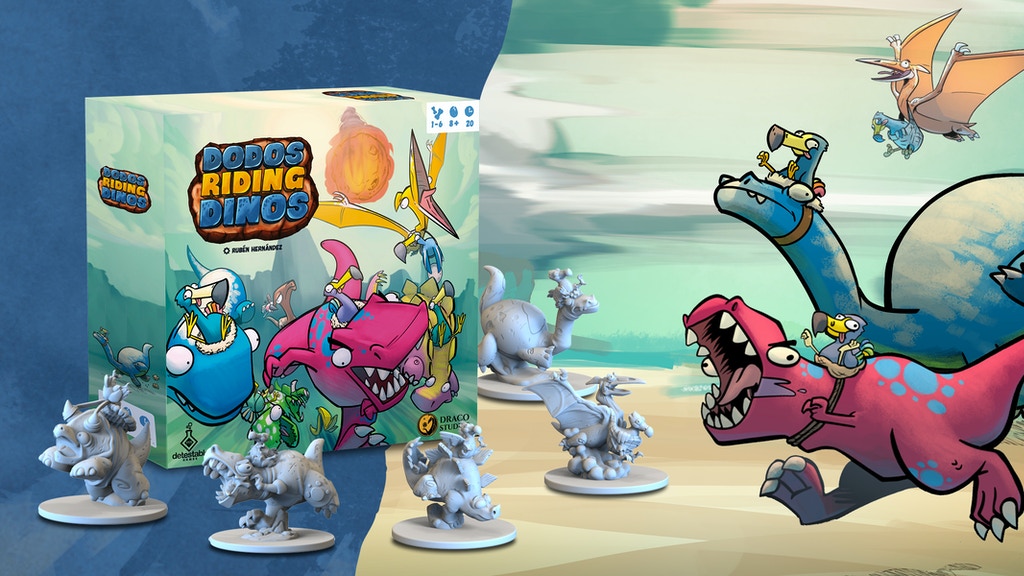 This dexterity racing game for 1-6 players with funny miniatures and art is available in English and Spanish. The miniatures were skillfully crafted by Heriberto Valle. Dodos and Dinos is from the same universe as War for Chicken Island.
---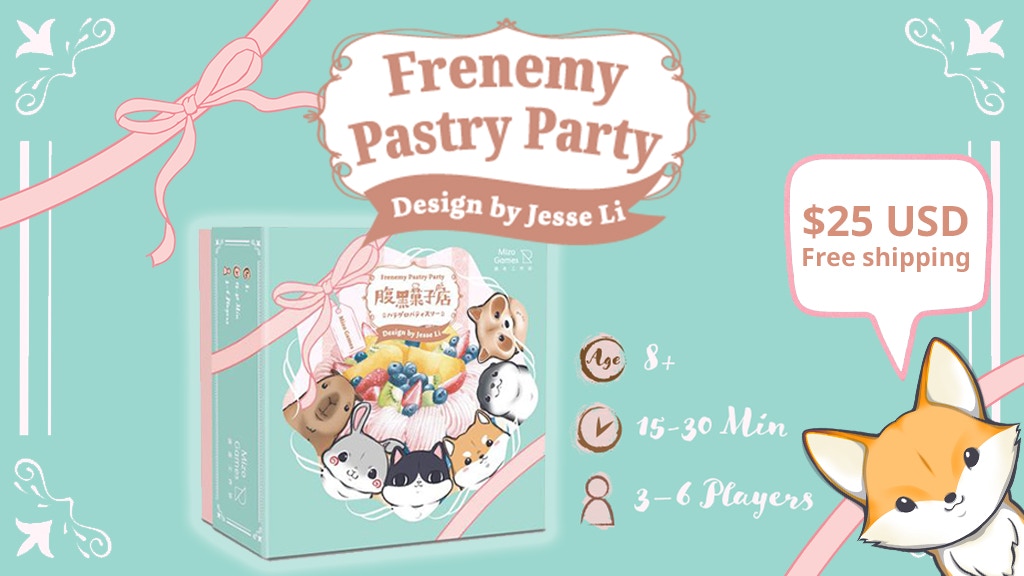 Frenemy Pastry Party is a family light drafting game where you bake a cake with your friends. This game is originally released in Taiwan by Mizo Games. Join Solis Game Studio on bringing this adorable game to the state-side!
---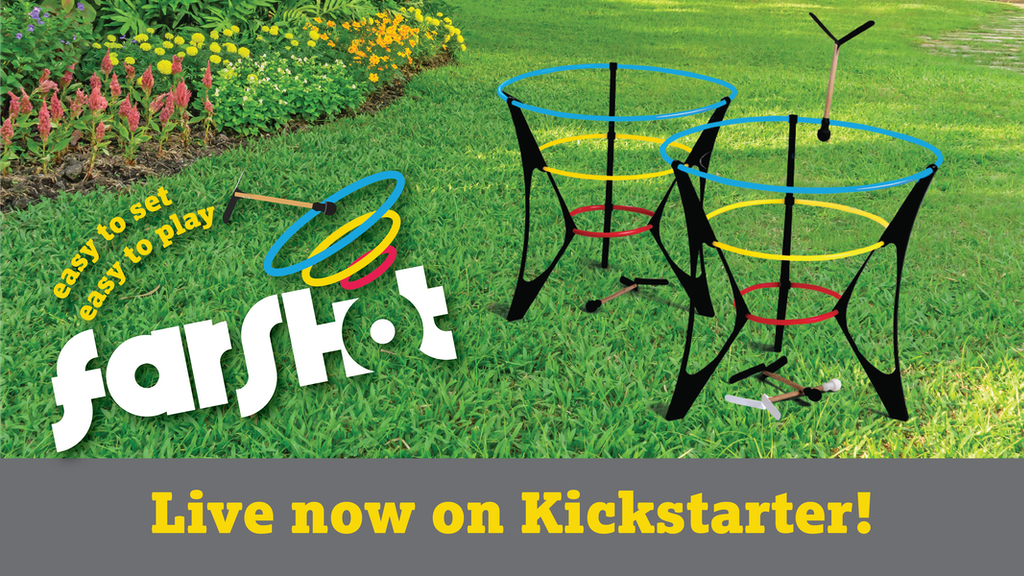 Introducing Farshot – the next evolution in outdoor party lawn games. From the ultra casual to the super competitive, you and your friends and family can play Farshot in any manner you like. Assembly is a breeze; and with its tripod design, Farshot can be played on nearly any surface!
---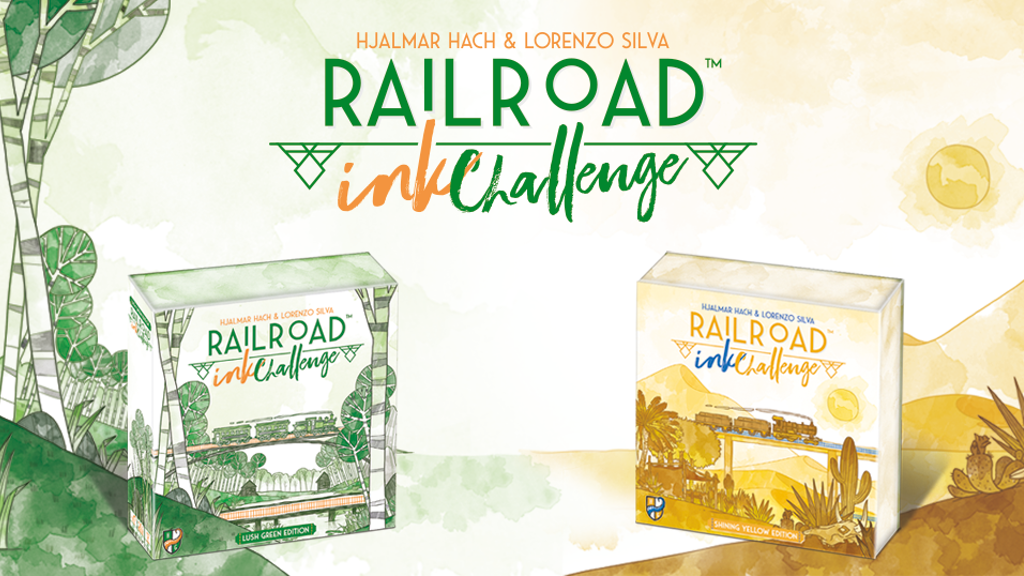 Railroad Ink Challenge is a quick playing roll and write game for 1 to 4 players from the creators of the critically acclaimed Railroad Ink. Grab a board and a dry-erase marker and get ready to reach networking nirvana! Roll the dice and draw the routes to connect the exits around your board.
---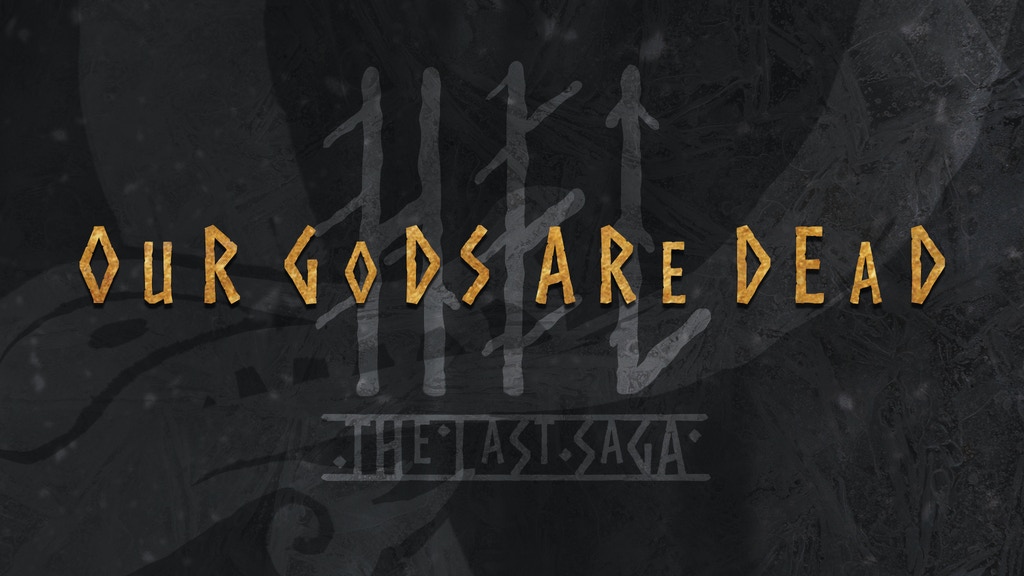 HEL: The Last Saga is a cooperative fantasy adventure viking board game, created by the duo behind SMOG: Rise of Moloch by CMON, game designer David Rakoto and art director Christophe Madura. Survive, explore, fight and solve the mysteries of a hostile island in this narrative 1-4 player viking survival horror board game.
---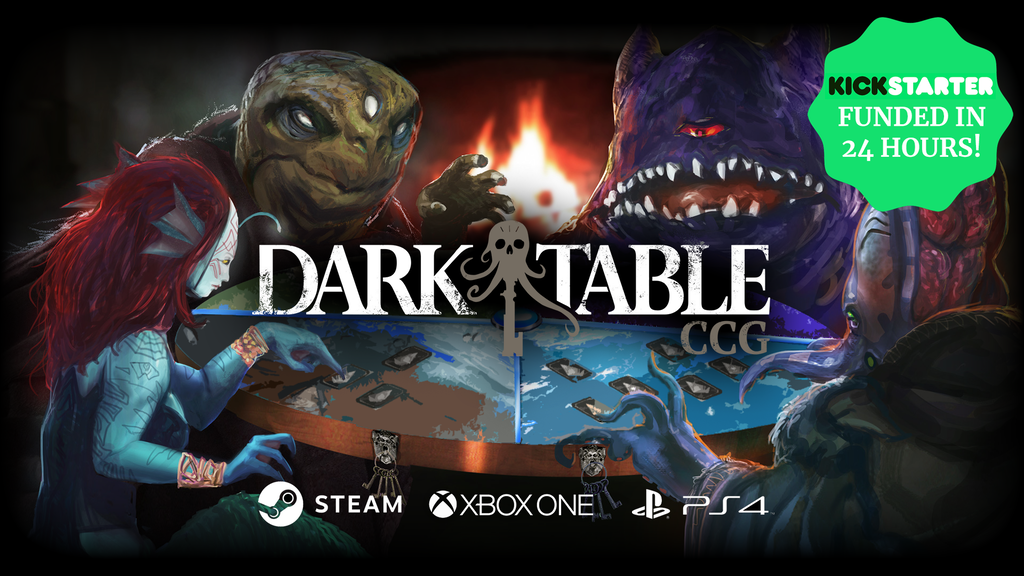 Set in a grim Lovecraftian theme, Dark Table brings a unique strategic experience with up to 4 players battling in a free-for-all, using temporary alliances and mutual interest to get ahead. Select your leader and build your deck around it to survive the onslaught and claim your world.
---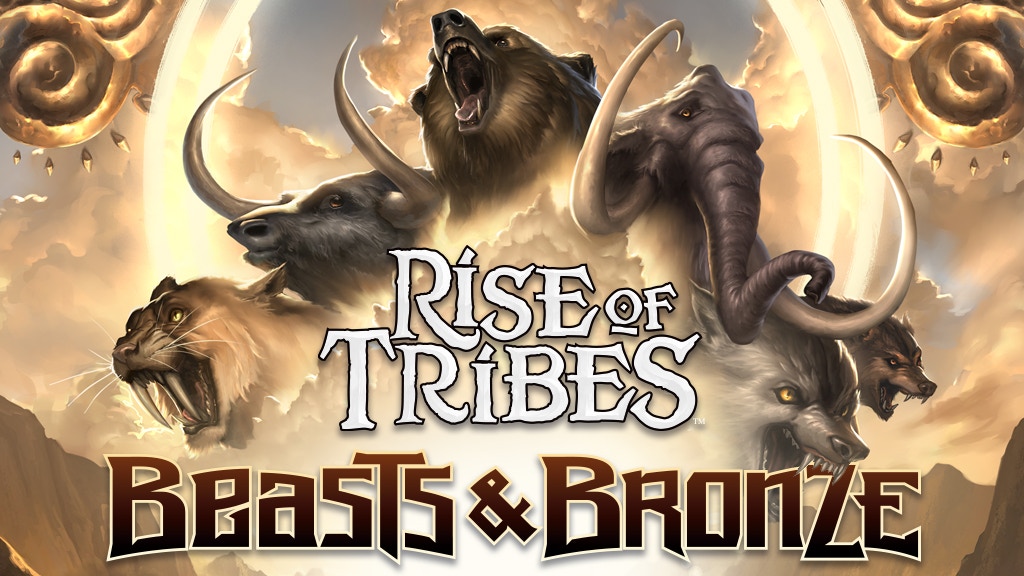 Rise of Tribes enters a new age with an additional way to win, all-new beast events and a solo challenge against a mysterious tribe. Beasts and Bronze and The Vul'Keth Invasion (solo mode) expand the original Rise of Tribes game. The original with deluxe pieces is now the Mammoth Edition!
---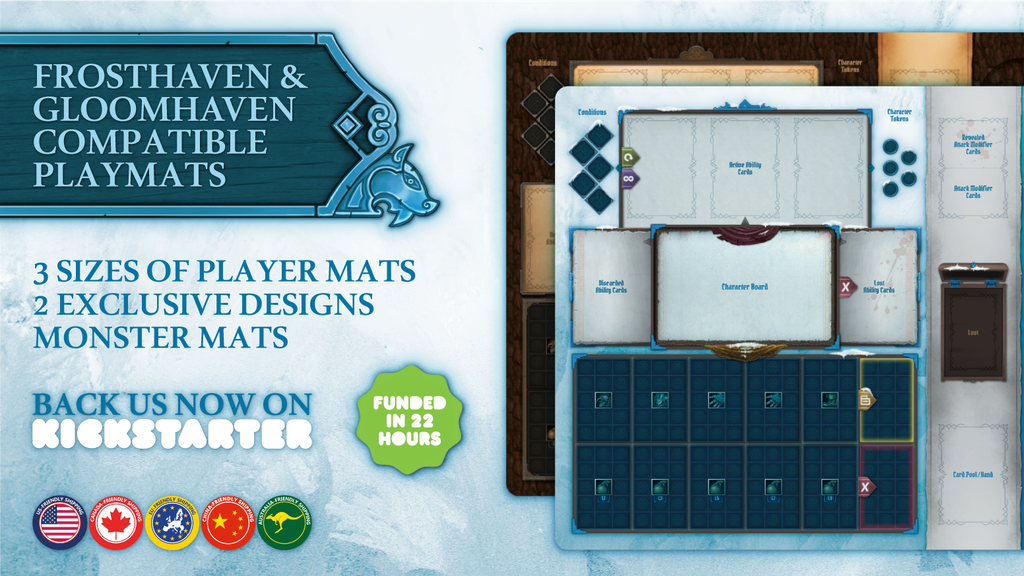 Because big games deserve a complete set of playmats. Improve your game experience with these customized limited edition playmats, designed by Crafting Kingdoms. Choose from 2 different designs (Frost and Classic) and 3 different sizes (Large, Medium, Small) of player mats and also 2 different designs of monster mats.
---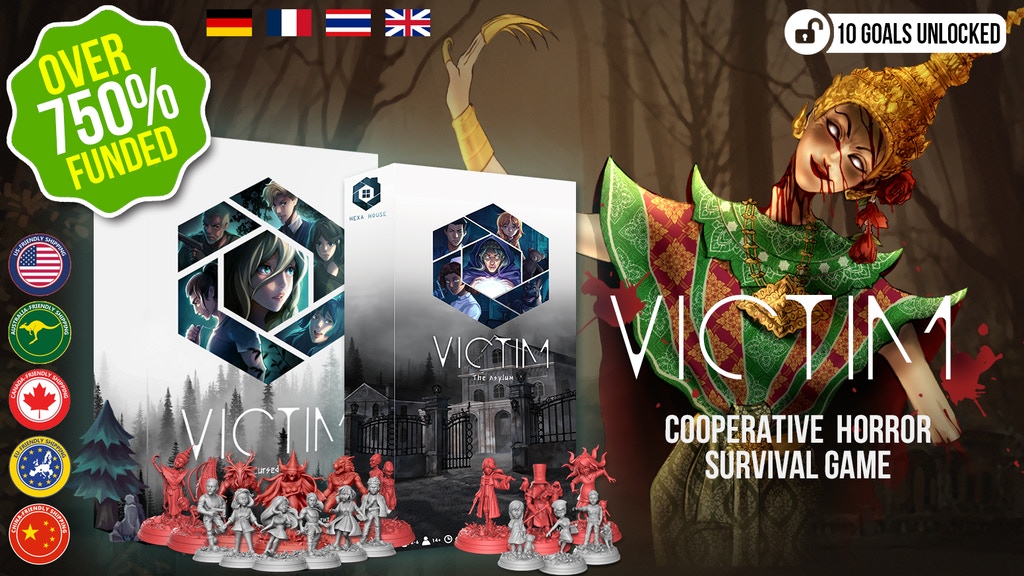 Will you escape the Cursed forest before your allies turn on you? With many characters to choose from as well as various enemies, you'll be sure to spend game after game facing the challenges and overcome the wiles of the Evil within the forest.
---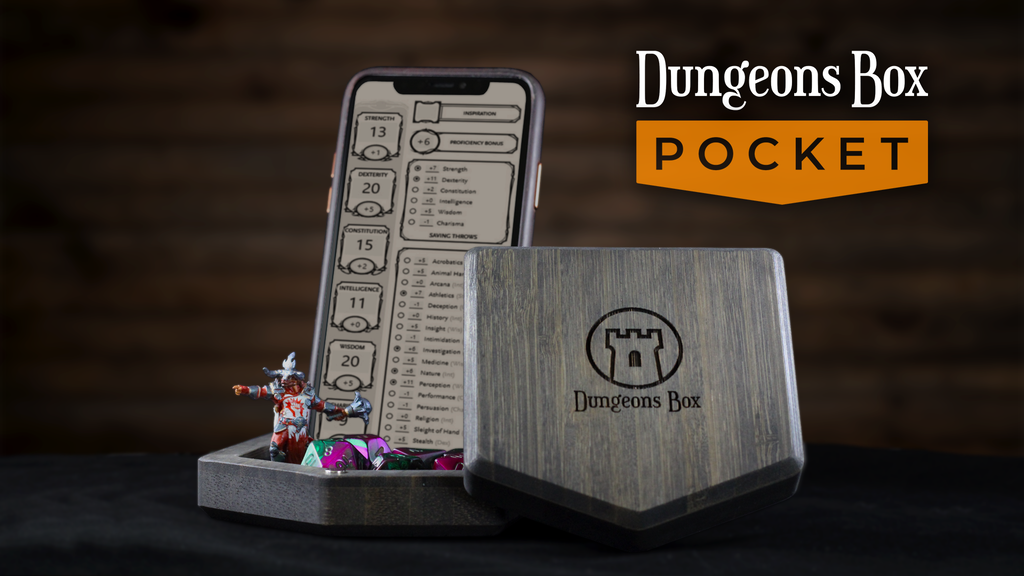 Everything you love about the original Dungeons Box, NOW in a more compact design that fits right in your pocket! Ready to go, wherever the adventure may take you! Meets every need a modern Tabletop RPG player may have, while creating something that could be used anywhere. It is the ultimate all-in-one tabletop gaming travel case that fits right in your back pocket!
---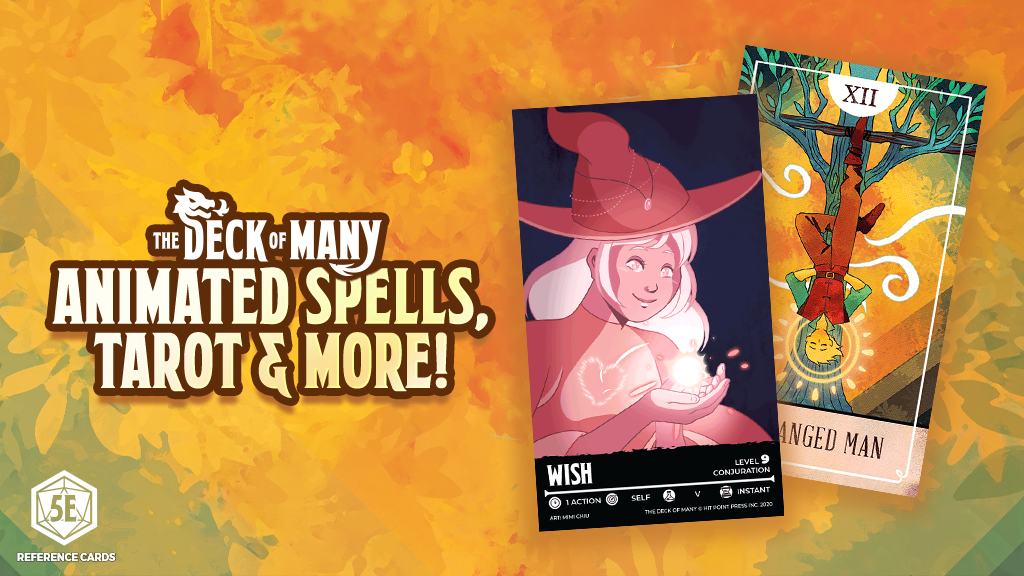 Are these real cards? YES! They are physical cards that animate when tilted!
The Deck of Many Animated Spells, Tarot & More is the long-awaited follow up of the first animated spells campaign. These cards are compatible with 5e and animate to look like you're actually casting the spell!
---