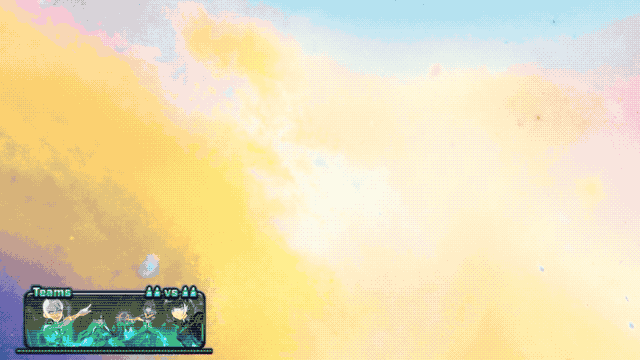 Featured
Bullet is a puzzle-driven, real-time, shoot 'em up-inspired board game featuring awesome anime-style artwork and a magical cast! Each heroine wields a different power that changes the game: master paper, gravity, guns, music, and more to defend the Earth! Play in realtime to form Patterns, clear your board, and attack. Fight back the bullet curtain coming at you each round and be the last Heroine standing to win.
---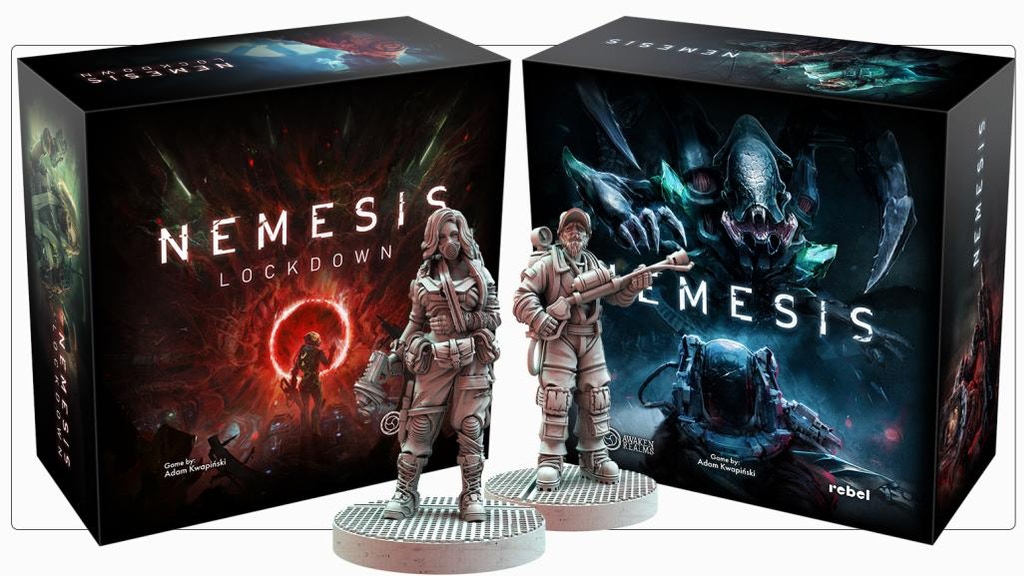 Nemesis Lockdown is a standalone expansion to the hit Board Game Nemesis. It builds on the tense, cinematic experience Nemesis is known for, adding even more opportunities for emergent, dramatic gameplay. Become an unlikely survivor, locked in an underground base with something terrifying. Turn up your paranoia, as you try to guess what other players are up to, or what the contingency plan is. And whatever you do, be ready for unexpected!
---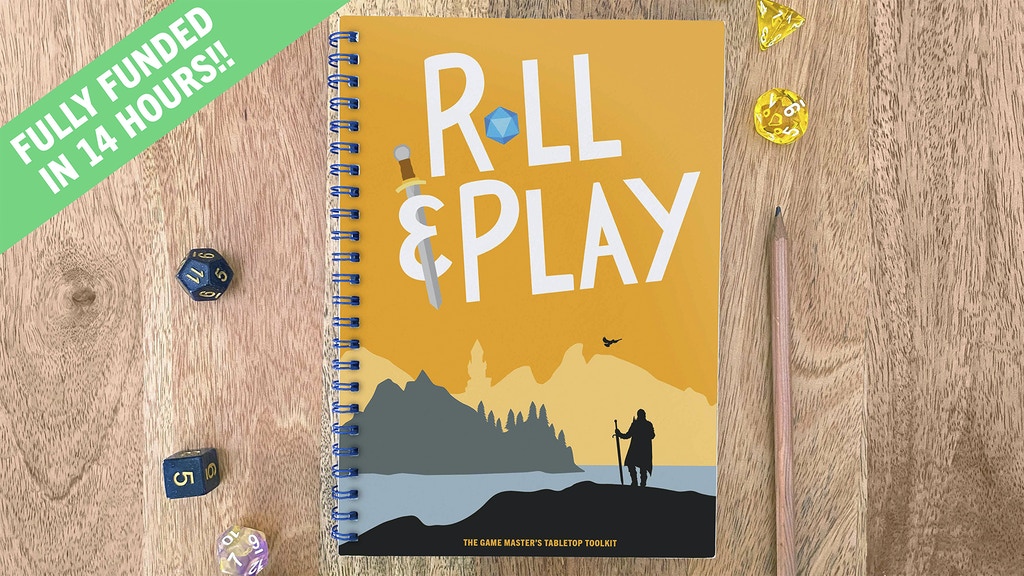 ENDS TOMORROW! Even the most experienced game masters need a helping hand sometimes, and that is where Roll & Play comes in. This 84-page book is packed with generators, loot producers, and setting inspiration which will help you master your game on the fly, and help to add richer detail to the world you create.
---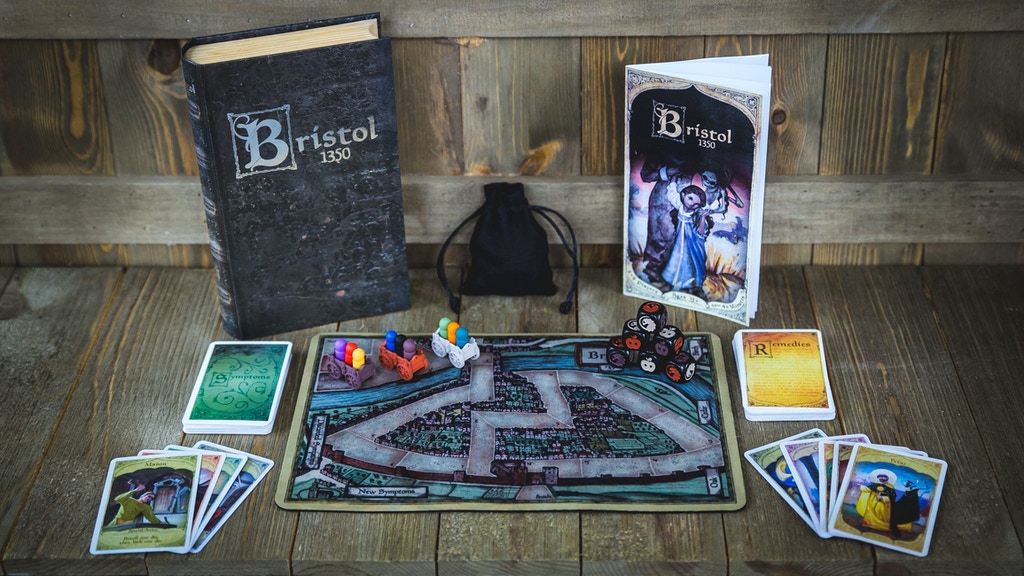 The dreaded Black Death has descended upon the town of Bristol. You are racing down the streets, desperate to escape into the safety of the countryside. If your cart is the first out of town you and your cart-mates win! Or do you? What will you do to make sure that doesn't happen? And who will you trust (or betray) along the way?
---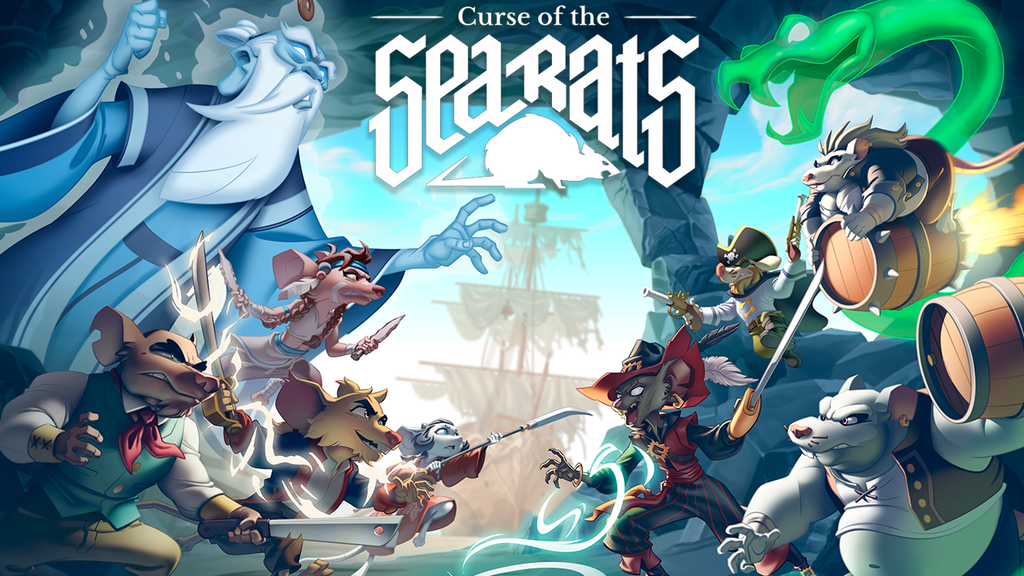 Curse of the Sea Rats is an epic hand-drawn ratoidvania starring a group of heroes transformed into rats by a pirate witch. Explore the island, battle diabolic creatures, and fight brutal bosses commanded by the evil pirate Flora Burn. Forge your own path to freedom in a non-linear quest through the vast and mysterious coast of Ireland in 1777.
---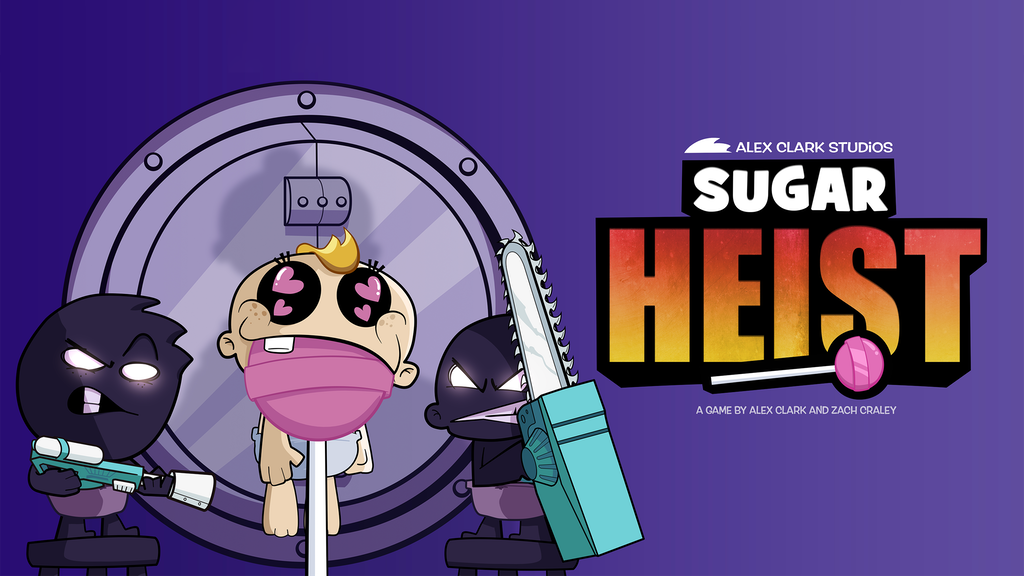 Sugar Heist is a card game where players collect, trade, and steal candy cards. Dominate your opponents and strategically heist their sweets as you battle it out for the biggest stash of candy. Sugar Heist is quick to learn, family-friendly, and takes 45 to 60 minutes to play.
---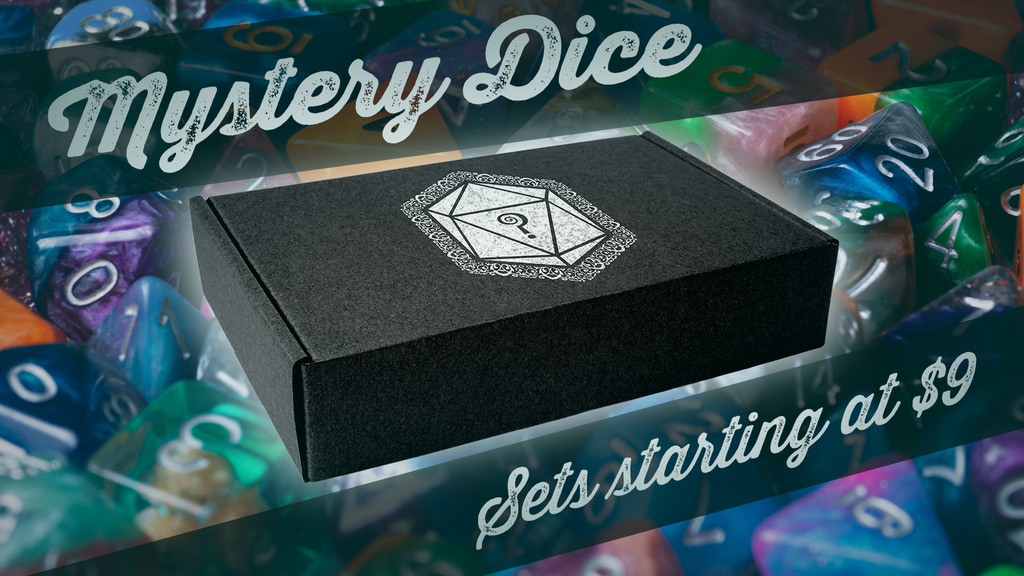 You pledge for dice sets at an immense discount, and you get a "Mystery Set" meaning they don't tell you what you're getting, you find out …when you open the box! Endless surprises await as every set you add to your pledge is guaranteed to be unique, with no repeats unless you ask for them. It's going to be an unboxing experience like no other!
---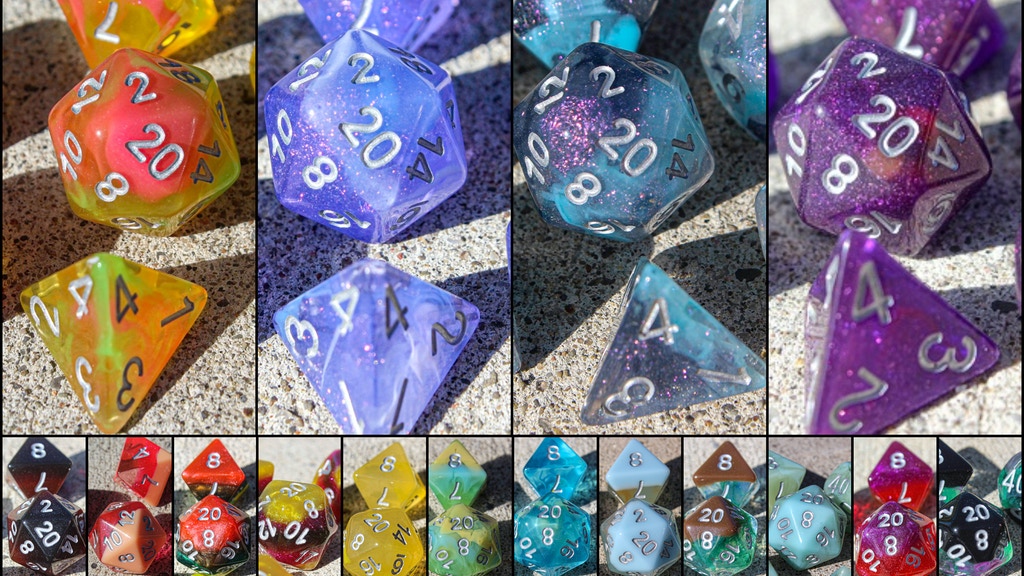 This Kickstarter began with a story that is about dragons, adventure, friendship, and love. The dice were created with each dragon from Moonie's adventures in mind, taking elements of their designs, personalities, and their own personal feelings on what represents them.
---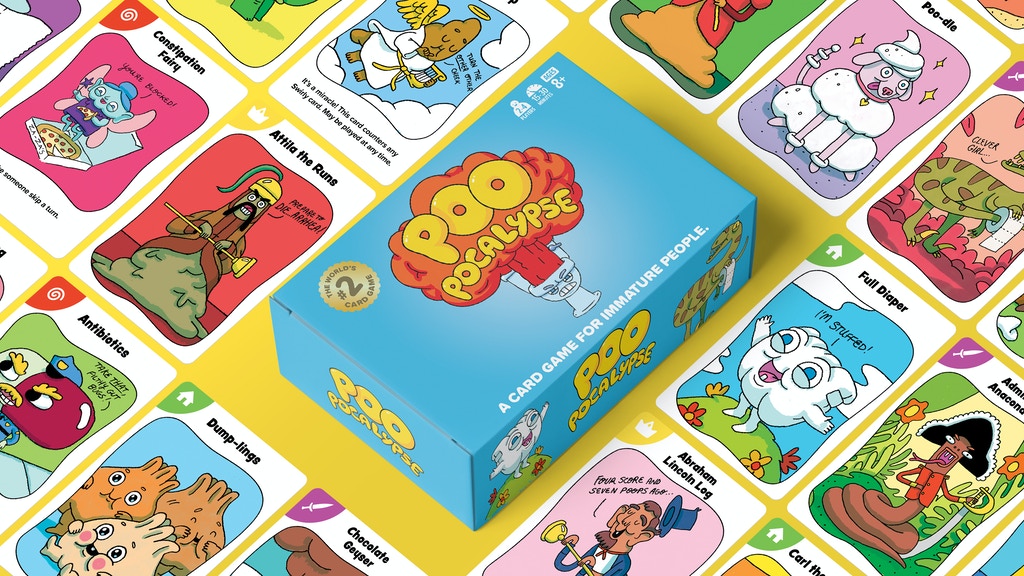 Poo Pocalypse is a 2-4+ player strategic card game for immature people full of poo puns and defecation domination! It's brutally strategic enough to ruin lifelong friendships yet simple enough to play with kids and your friends who act like kids.
---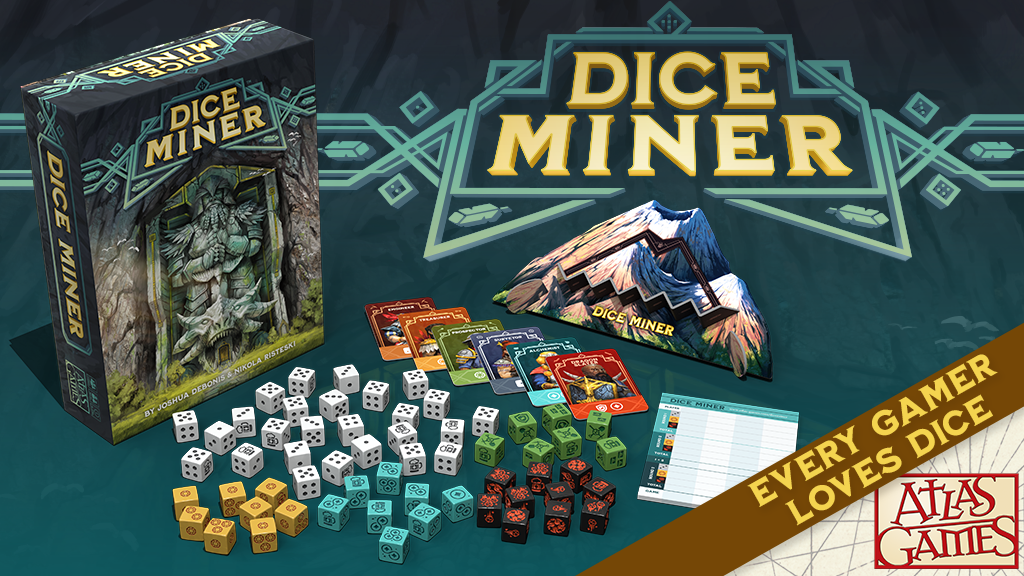 If you believe games should have dwarves, dwarves should roll dice, and more people should holler "Cheers!" and share beer, then Dice Miner is for you. It's a game about drafting the dice you covet, adding them to your hoard, and pushing your luck to build massive combos and score as many points as you can.
---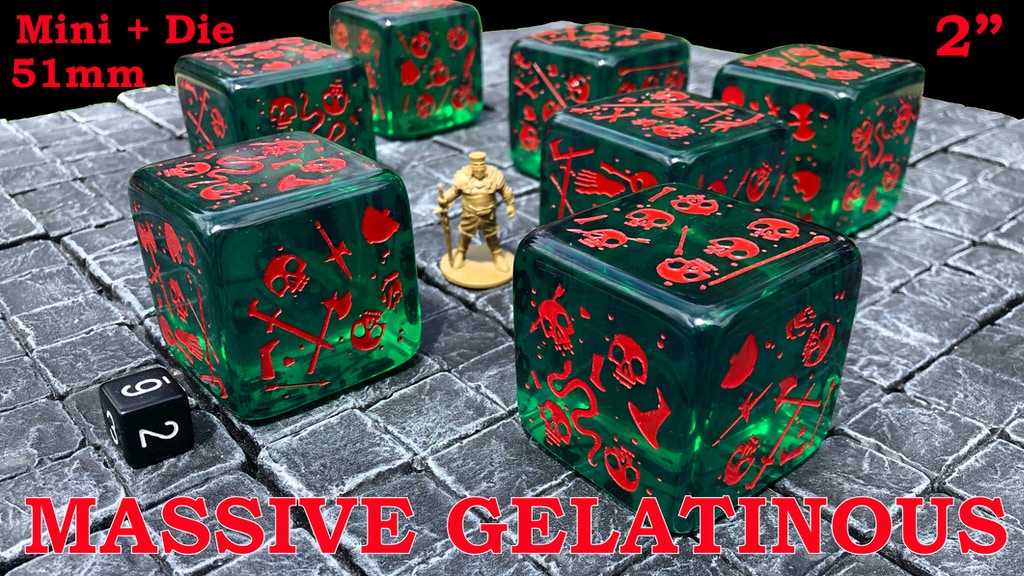 Professionally manufactured, the Massive Gelatinous Mini/D6 is a 2″ (51mm) mini and die in one. Use them as gelatinous cubes that tower over your minis or use them as massive dice. The skulls are the pips (dots) on each face.
---