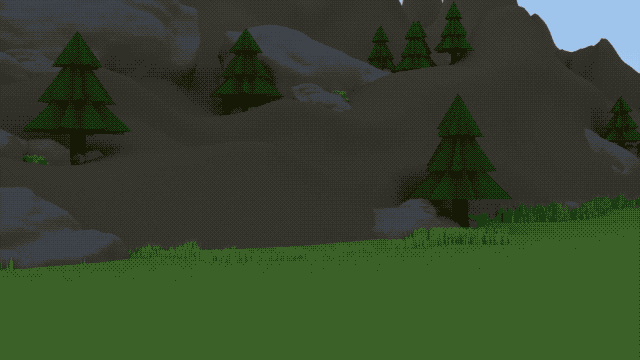 Featured
Two households, the Chauforts and the Cunningfields, both alike in dignity, in their fair kingdoms. If only there wasn't that ancient grudge. Ready, aim the catapults, LAUNCH! Build your castle, set up your troops, and use your cunning tactics to conquer the floor. Who will be the last person standing?
---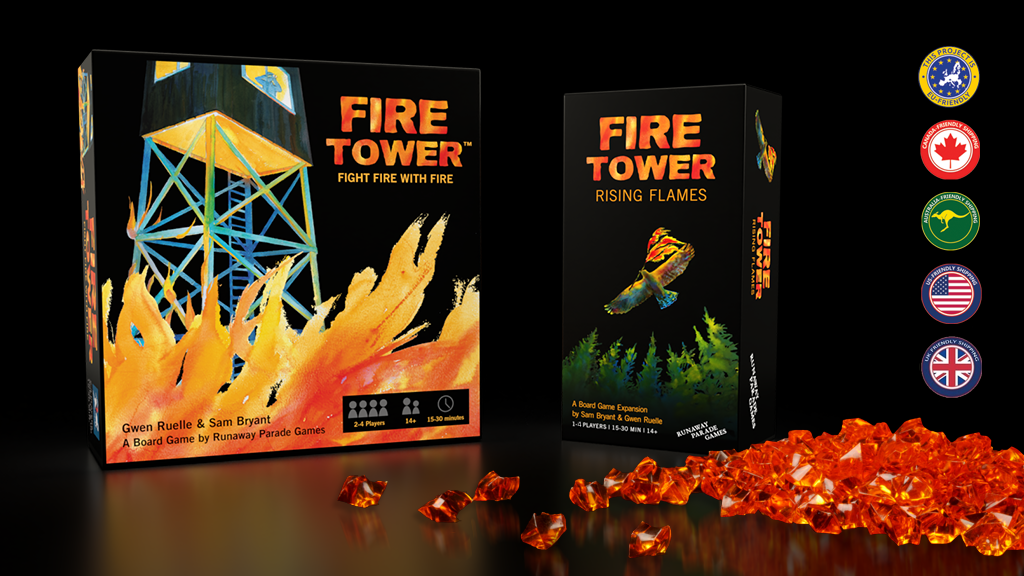 FINAL HOURS! Fire Tower is a fast-paced, tactical pattern-laying game that takes 15-30 minutes to play. In the Rising Flames Expansion, rapid crown fires, heavy winds, and tumultuous weather threaten the forest. Defend your tower with a powerful new deck and a flock of legendary firehawks.
---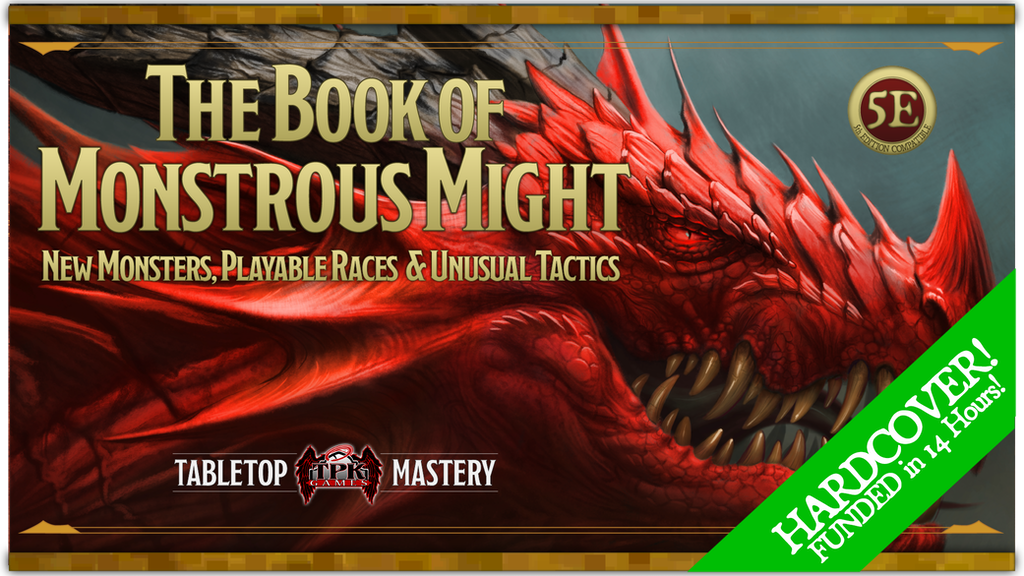 FINAL HOURS! This is a book about new monstrous options and tactics compatible with the 5th edition of Dungeons & Dragons. Based on concepts from their 5-star and gold-best seller 'Recovery Dice Options,' this book adds new monsters and abilities to use that will surprise and delight players as well as nefarious game masters.
---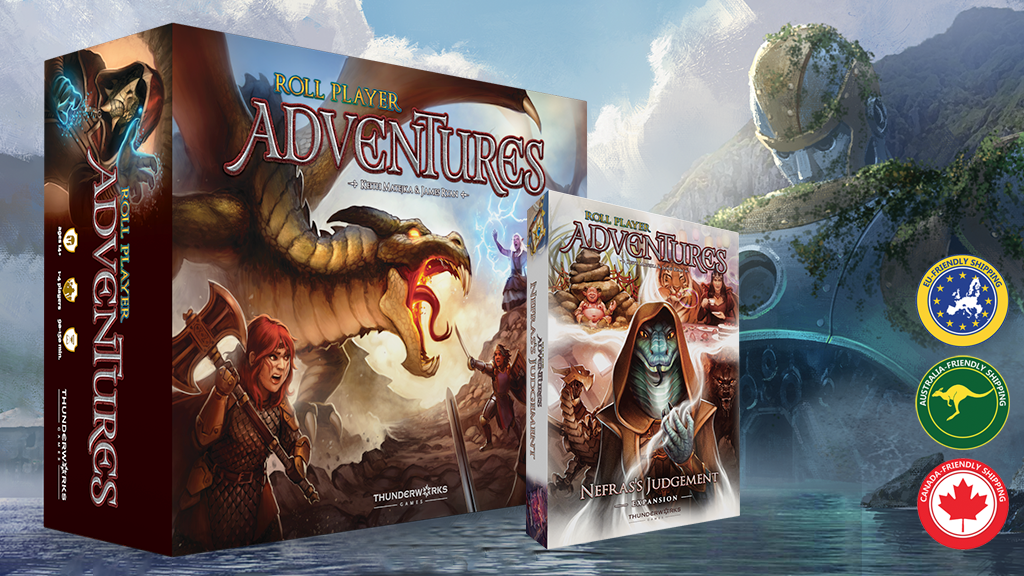 Roll Player Adventures is a cooperative storytelling board game for 1-4 players set in the world of the critically acclaimed dice manipulation game, Roll Player. Players take the role of fantasy heroes: facing challenges, adventuring through the realm of Ulos, and making decisions that change the story — and the kingdom — forever.
---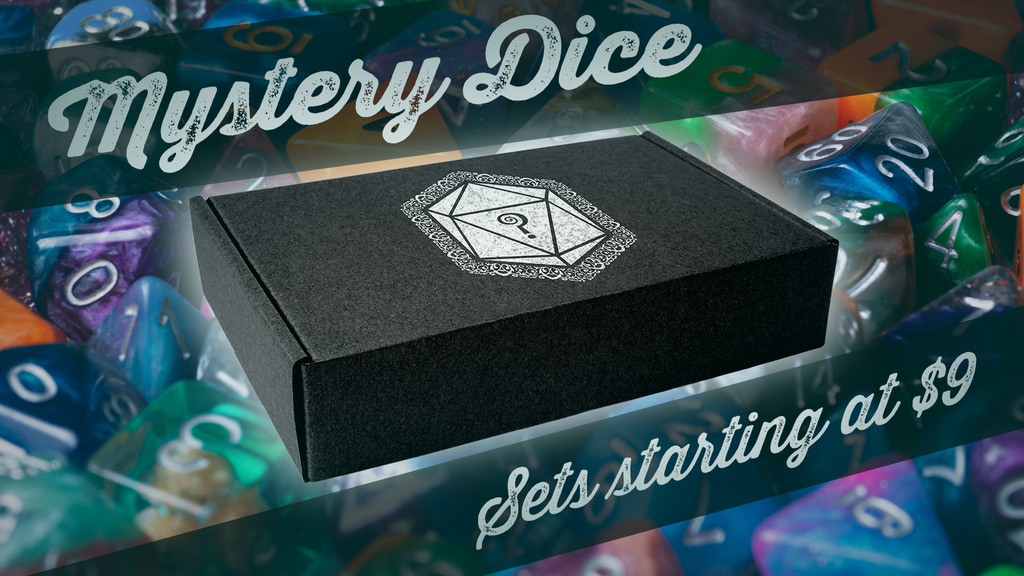 A box shows up on your porch, it's got a big curious symbol on it. A D20 with a big ol' question mark on it. It rattles! Could it be full of shiny, glorious dice? You imagine delight in the mere opening experience. Whatever could be inside?
---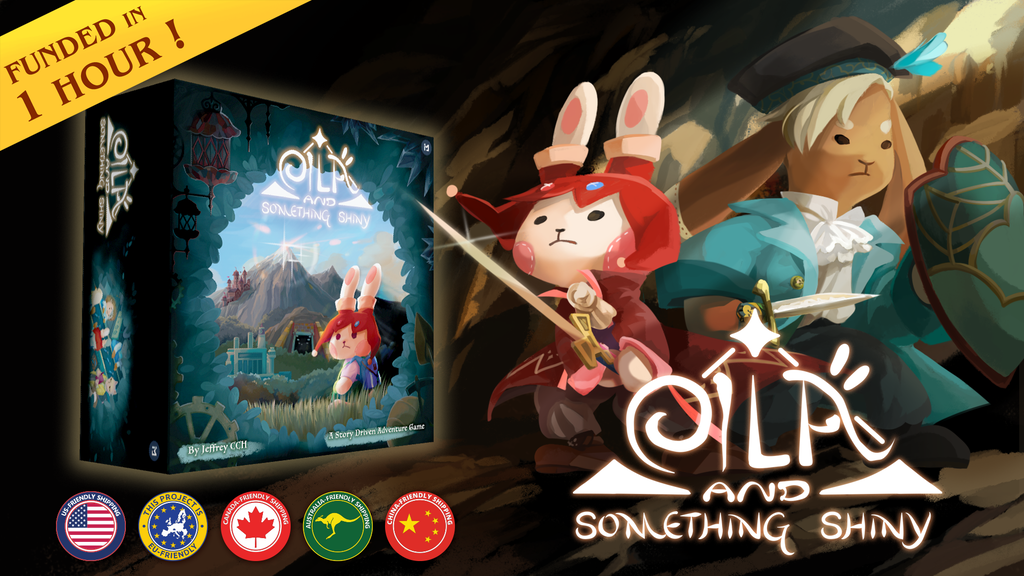 Deep in the forest, Eila, an innocent rabbit, is attracted by something shiny on the hill. With courage and passion, she sets out on a journey to find the mysterious glow. You play her role to experience this adventure. Make good choices in this Choose Your Own Path replayable game.
---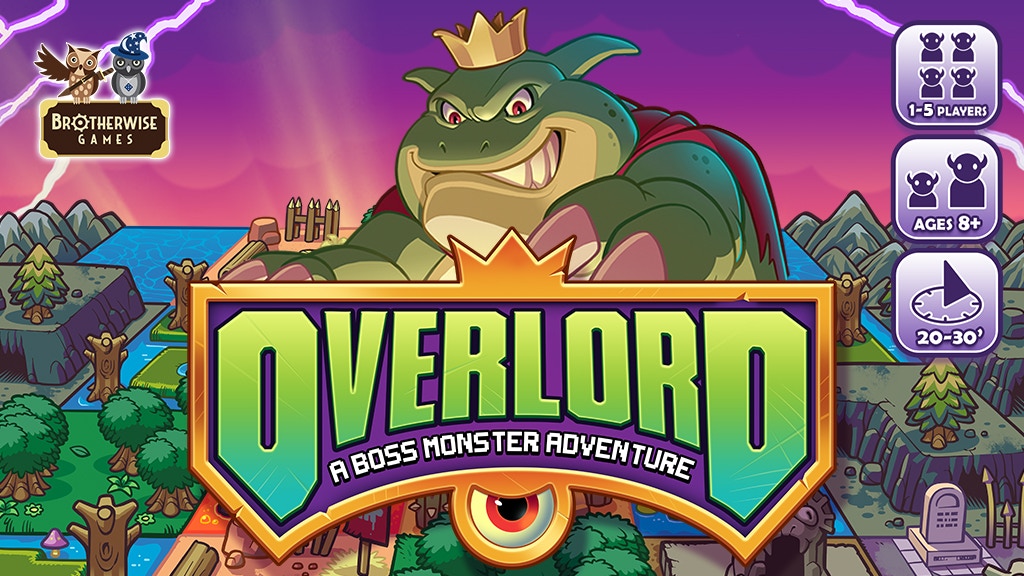 FINAL HOURS! You're a Boss. You've always been a master of monsters, a builder of dungeons, and a hunter of heroes. For years, you've competed with other Bosses in contests of prowess and villainy. Now it's time to emerge from the underworld. It's time to shape a new land and bend it to your will. It's time to claim your crown as the ultimate overlord!
---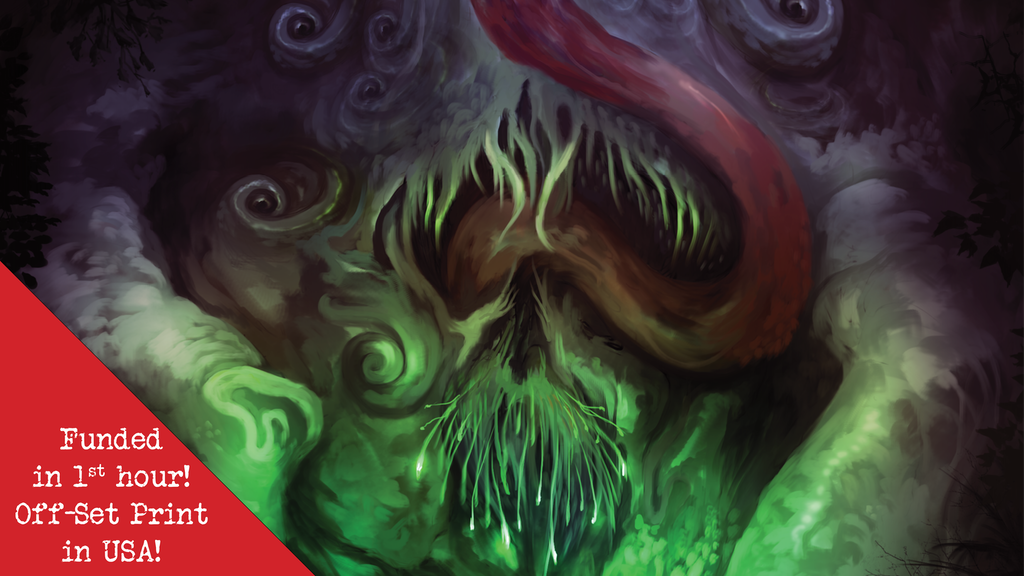 Journal d'Indochine is a set of scenarios and campaign resources for the Call of Cthulhu 7th Edition roleplaying game set in French colonial Vietnam (~1925 to 1955); a land in turmoil as Vietnamese partisans resist French colonial oppressors and Japanese invaders.
---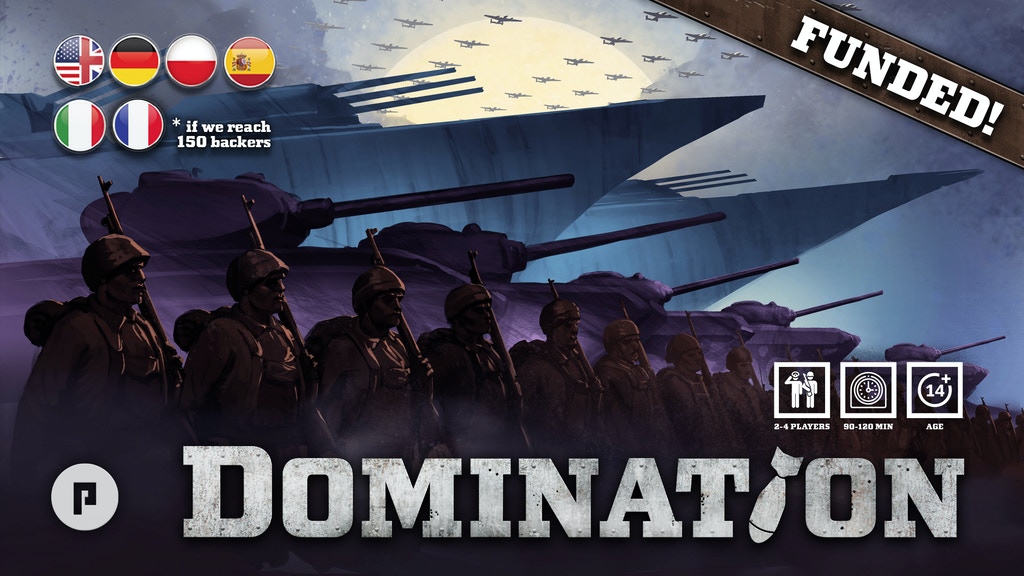 Domination is a 90-minute strategic card-driven area-control game for 2 players or teams. Win through combat, conquest, diplomacy, and ingenuity on your tech trees! Allies fight the Axis. History awaits.
---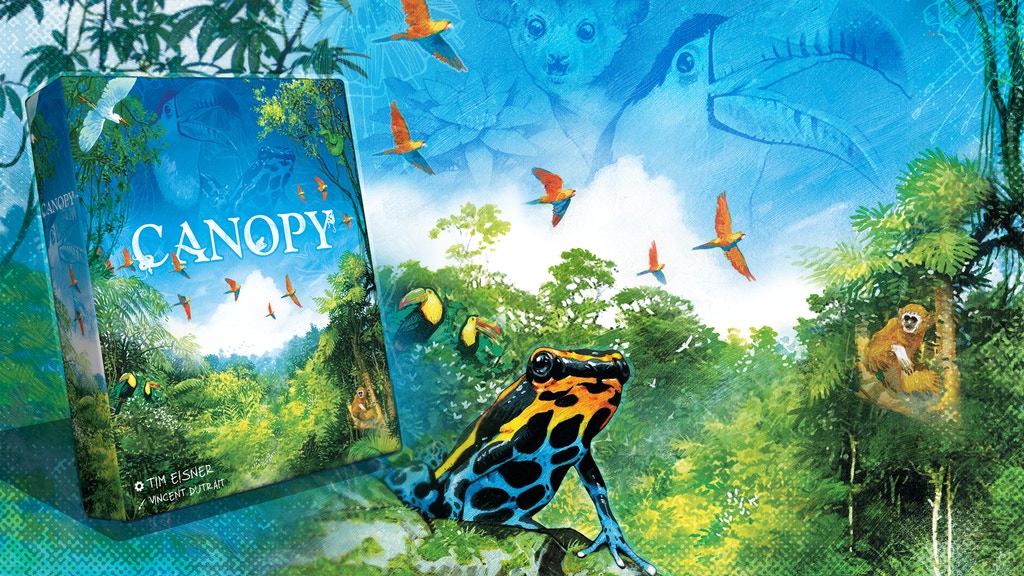 A game for two, where players compete to grow the most bountiful rainforest. The jungle ecosystem is full of symbiosis, and players must grow tall trees and lush jungle plants to attract the most diverse wildlife. By carefully selecting what grows in your forest you can create the ideal balance of flora and fauna and give rise to a thriving ecosystem.
---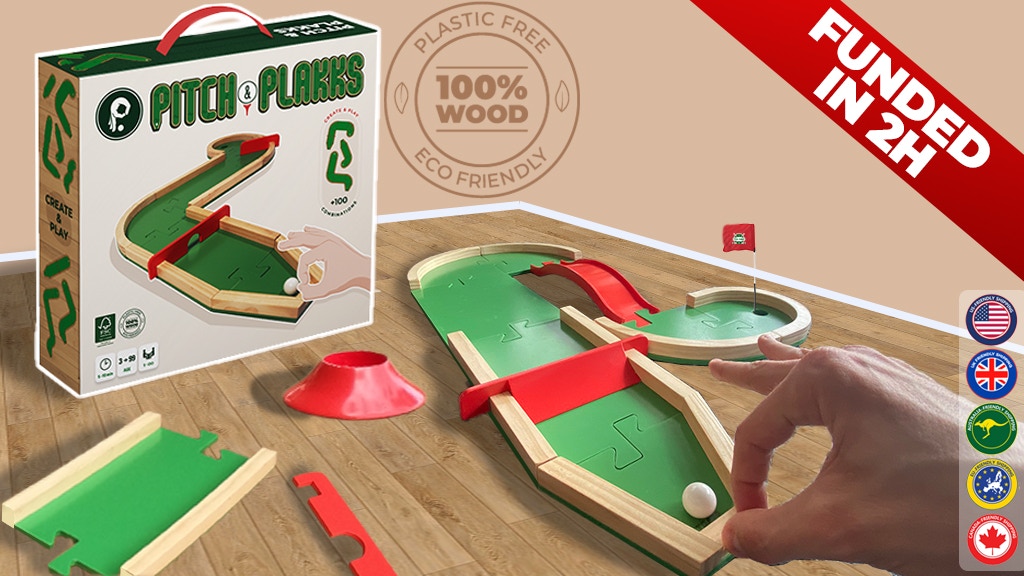 Pitch&Plakks is the new wooden Mini Golf board game, for all ages, where you can build countless circuits (as a puzzle) and compete with friends and family. What is the main goal? Getting the ball into the hole with the minimum kicks possible, hitting the ball with your finger.
---
The Savant has invited his friends from the modern world to his newly inherited estate, which only exists in the year 1920. Upon arrival, they discover the house is possessed of an ancient evil, and they must escape before sunrise or be devoured by it!
---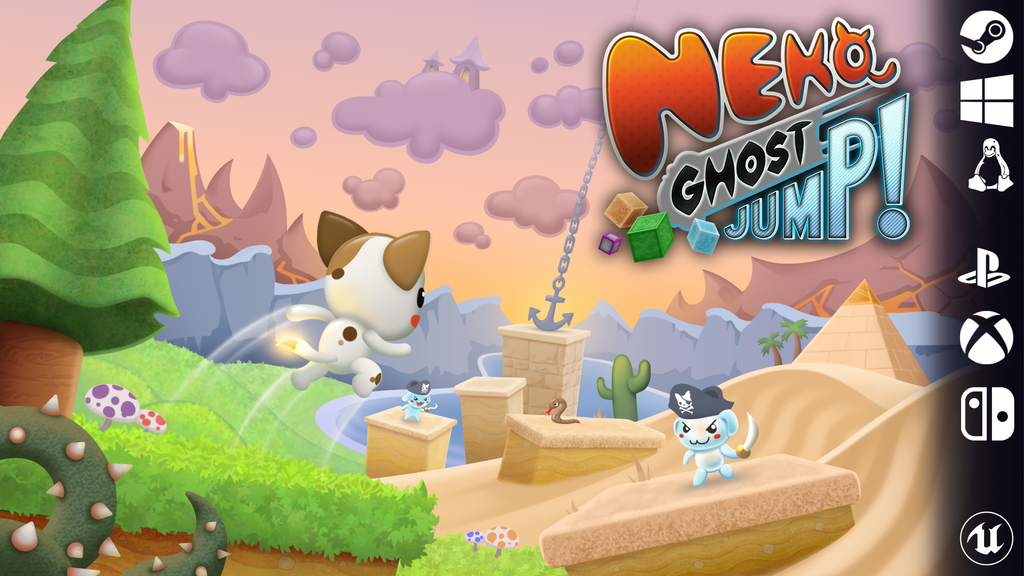 Switch between 2D and 3D camera perspectives at any time to solve puzzles and find weak points in certain enemies in this platformer. You can also switch to a ghost form. You use this primarily for combat purposes, but there are hidden items and puzzles that will require the ghost form as well.
---