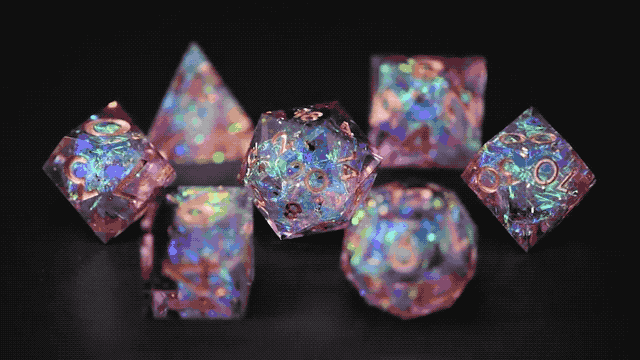 #1 Staff Favorite
Handcrafted designer dice sets with sharp edges and beautiful inclusions for the aesthetic-conscious tabletop RPG player. Tabletop RPG gaming saved this creator's life when she was struggling. As a way to contribute back to the fandom creatively, she started Dispel Dice.
Don't miss your chance to claim your backer-exclusively priced set HERE now!
---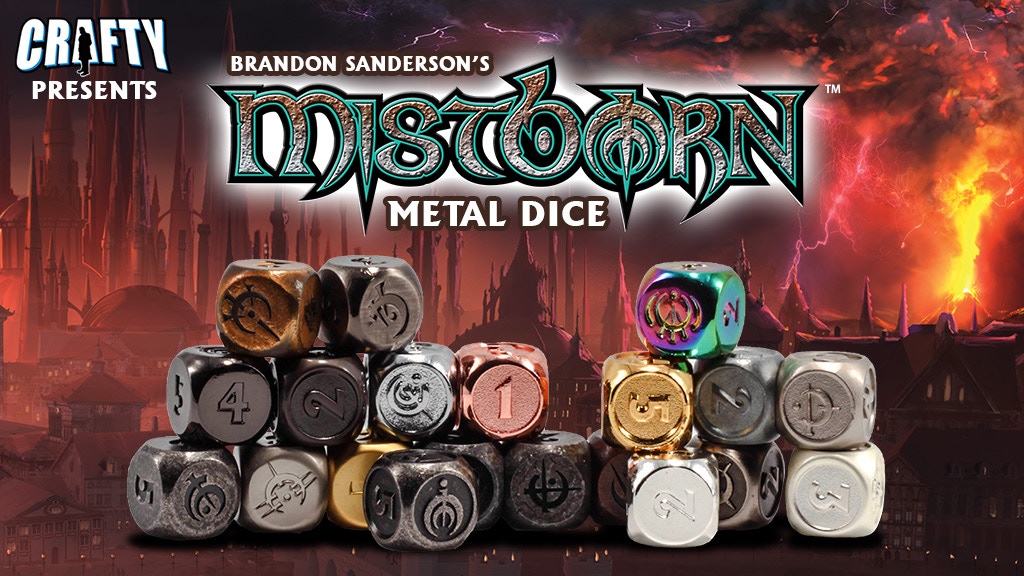 A set of 20 – yes, TWENTY – solid metal dice, each with a unique plating, finish, and symbol from the Mistborn novels. These symbols replace the 6 on each die, making them ideal for any purpose where rolling high is desired. This includes most dice pool systems, such as the one featured in the Mistborn Adventure Game.
---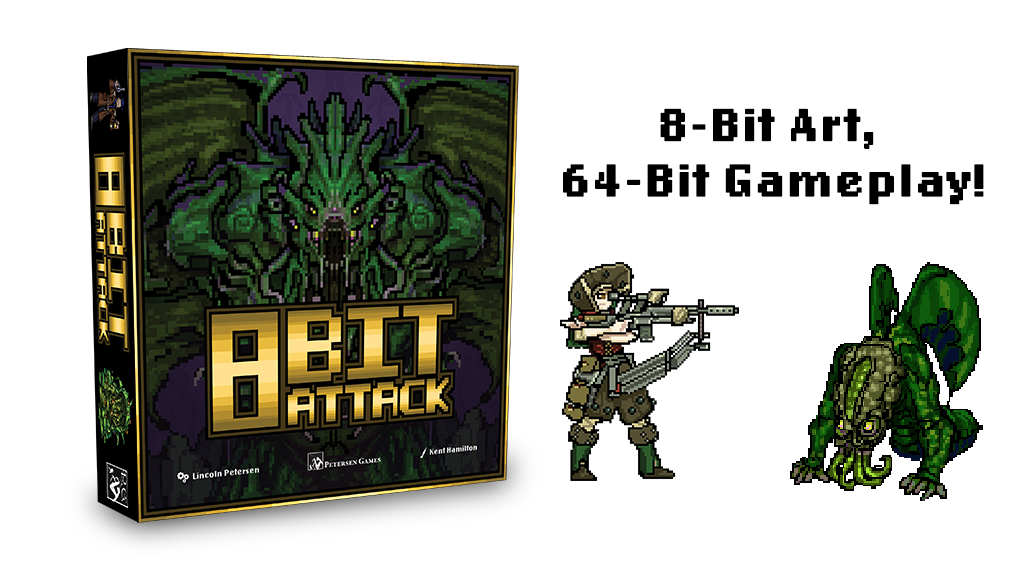 FINAL HOURS! A game of manic co-operative battle, inspired by the old side-scrolling console games we all loved. Each player controls a gallant 8-bit hero who, with his friends, has to take out a series of minibosses. You must power-up your heroes until they're tough enough to take on the final boss – none other than Cthulhu himself!
---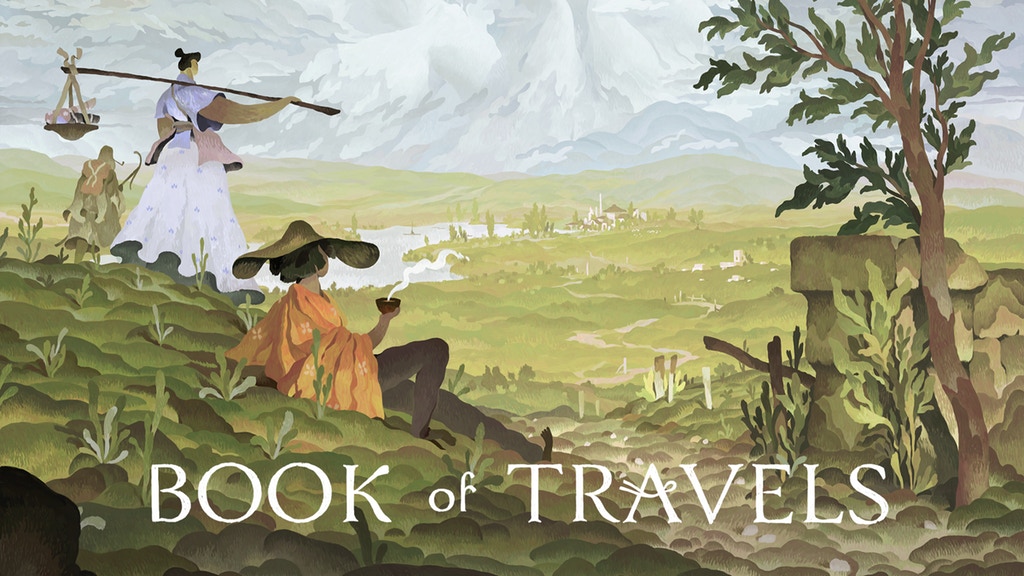 FINAL HOURS! Join Book of Travels and become part of a unique social roleplaying experience that doesn't hold your hand. Inspired by genre classics, this is an online adventure that sets you adrift in an intricate fairytale world… but it's also an invitation to roleplay without the restraints of linear quests and plotlines.
---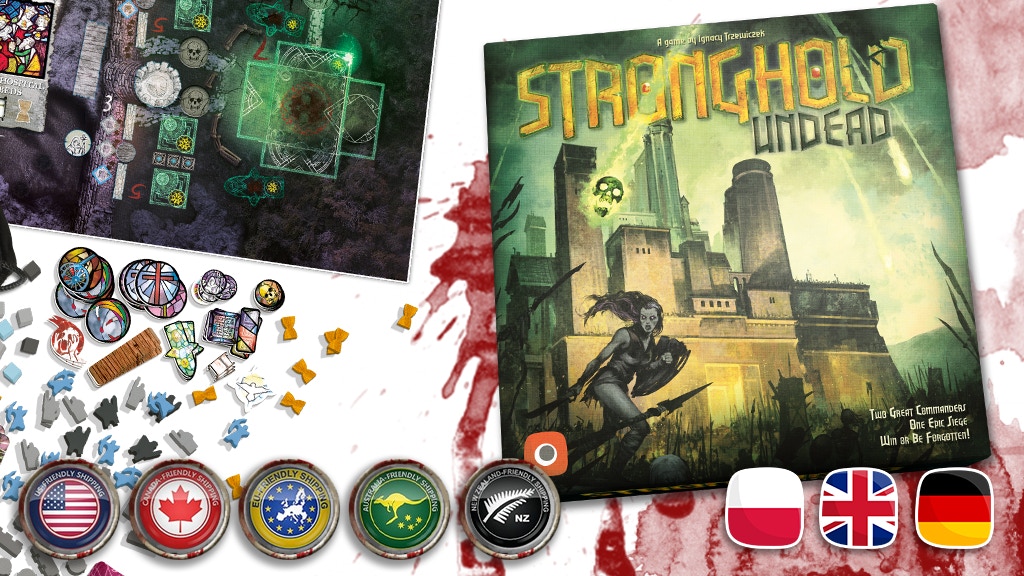 FINAL HOURS! Stronghold: Undead is a re-balancing of the original Stronghold: Undead expansion for the second edition of Stronghold that is now a standalone game. It includes a new board with new paths to siege the castle, undead mechanisms, and more ways for both sides to secure their victory!
---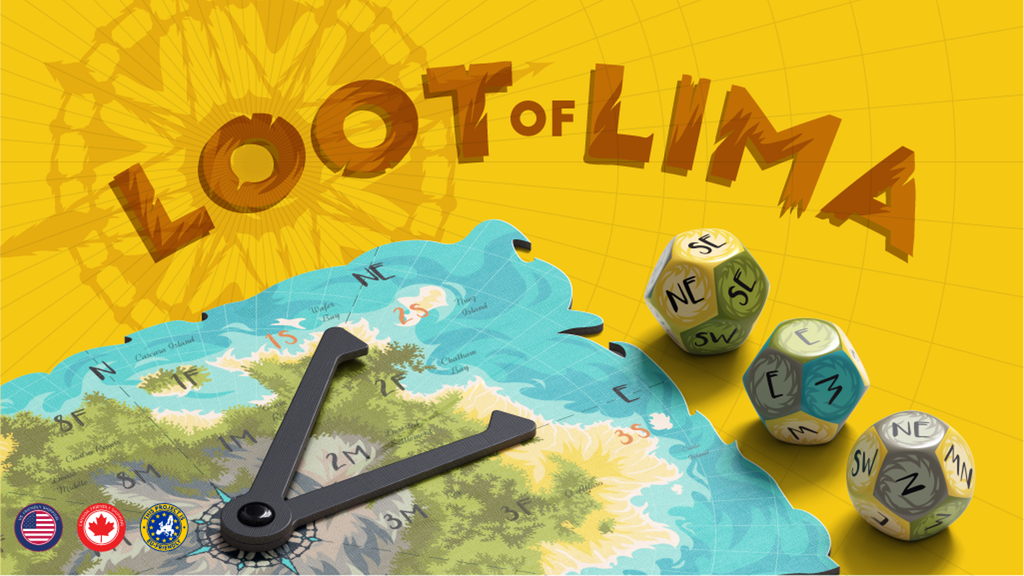 In the challenging deduction board game Loot of Lima, the Island of Cocos has 24 locations: 8 on the shore, 8 in the forest, and 8 in the mountains; the treasure is hidden in two of these locations. The game has a token for each of these locations, and at the start of the game, two tokens as placed back in the box (with these tokens indicating where the treasure is hidden).
---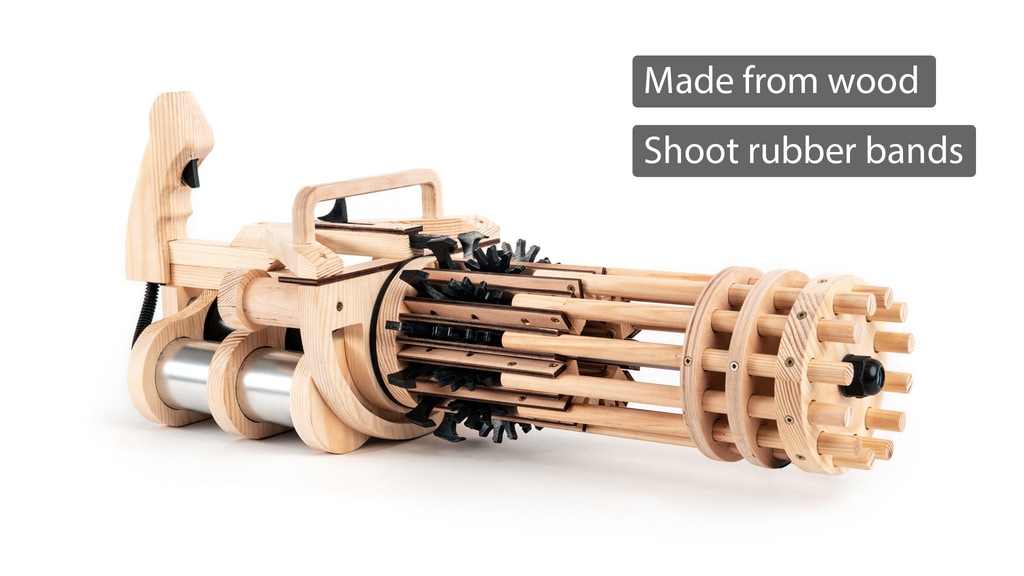 This is a fully automatic Minigun, constructed according to the Gatling Machine Gun Principle. The body is made from wood cut out on the CNC machine. Its ammo consists of 144 shots of rubber bands. With this Rubber Band Minigun anyone can feel like Rambo, launching a rubber storm, and throwing over a pound of rubber bands at the opponent!
---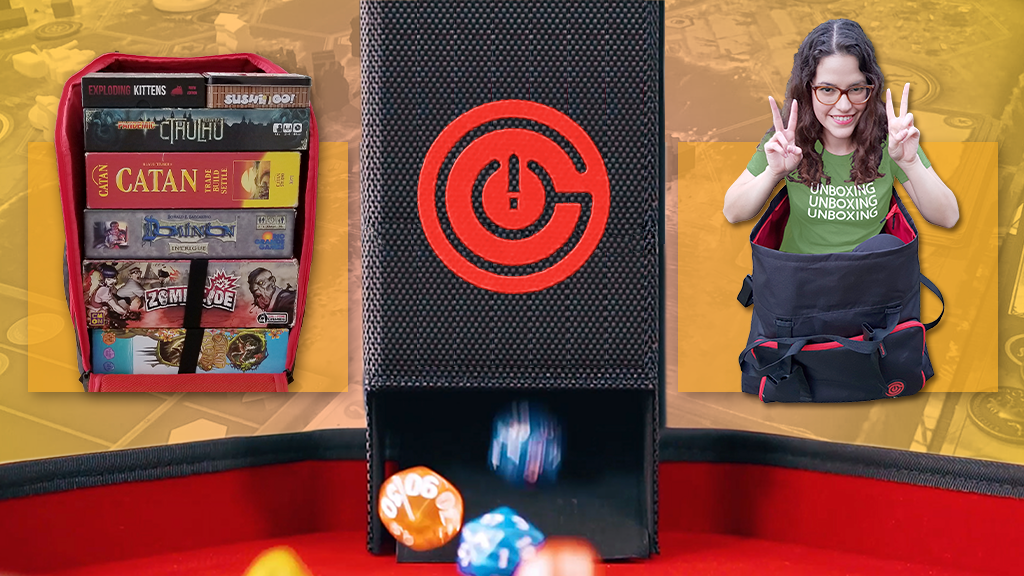 Take pride in your massive game collection with design engineering that is the most innovative, stylish, durable and functional on the planet. Sure you can get boardgame bags that are cheaper, but are they as comfortable, with as much padded protection, water-resistant, reinforced to hold 50 lbs, damn sexy looking and come with a Lifetime Guarantee? Didn't think so..
---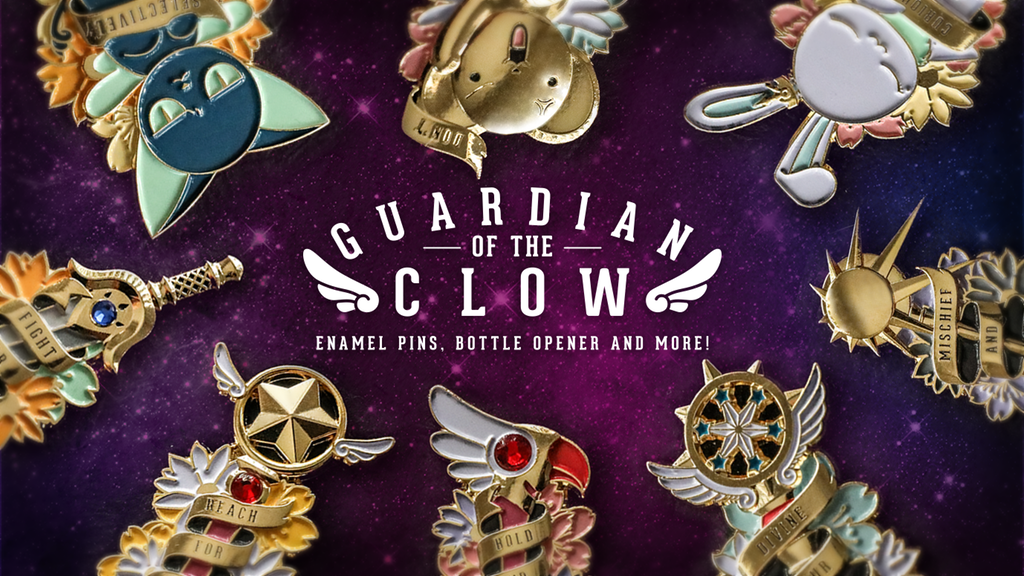 They researched and looked at the style of Americana traditional tattoos to serve as an inspiration. Americana traditional tattoos served as a visual representation of counter-culture, and they took that to heart when they designed these accessories. With the world being as uncertain as it is, these pins give a sense of hope, flair, and encouragement.
---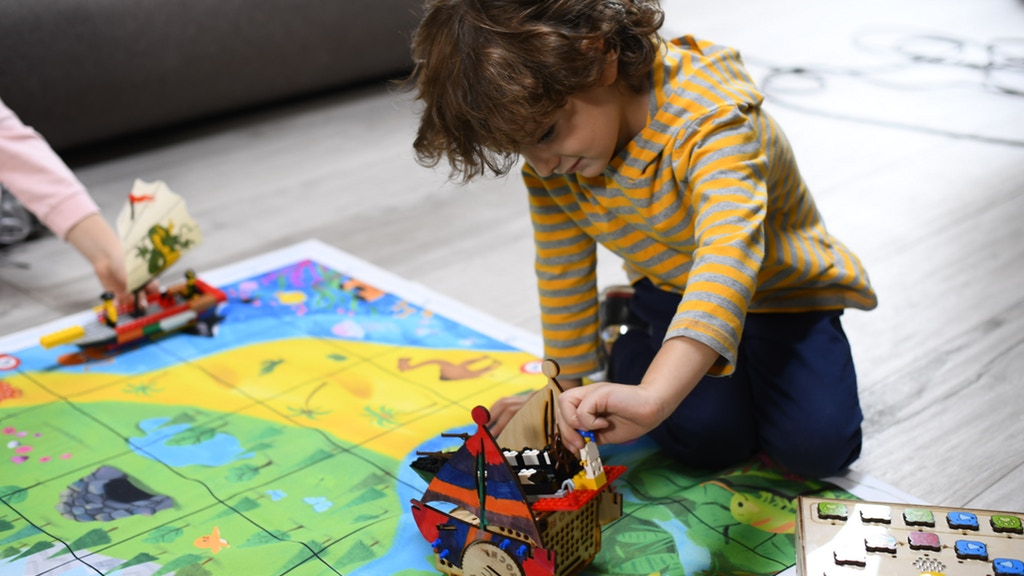 Teach children coding concepts while learning ABCs, 123s, Words, Numbers, Colors, and more during hours of screen-free, hands-on play. Explore 12 different subjects through hours of interactive, hands-on play. Through engaging plot lines, Mochi harnesses boys' and girls' love of storytime and encourages early childhood literacy—the foundation for a lifetime of learning.
---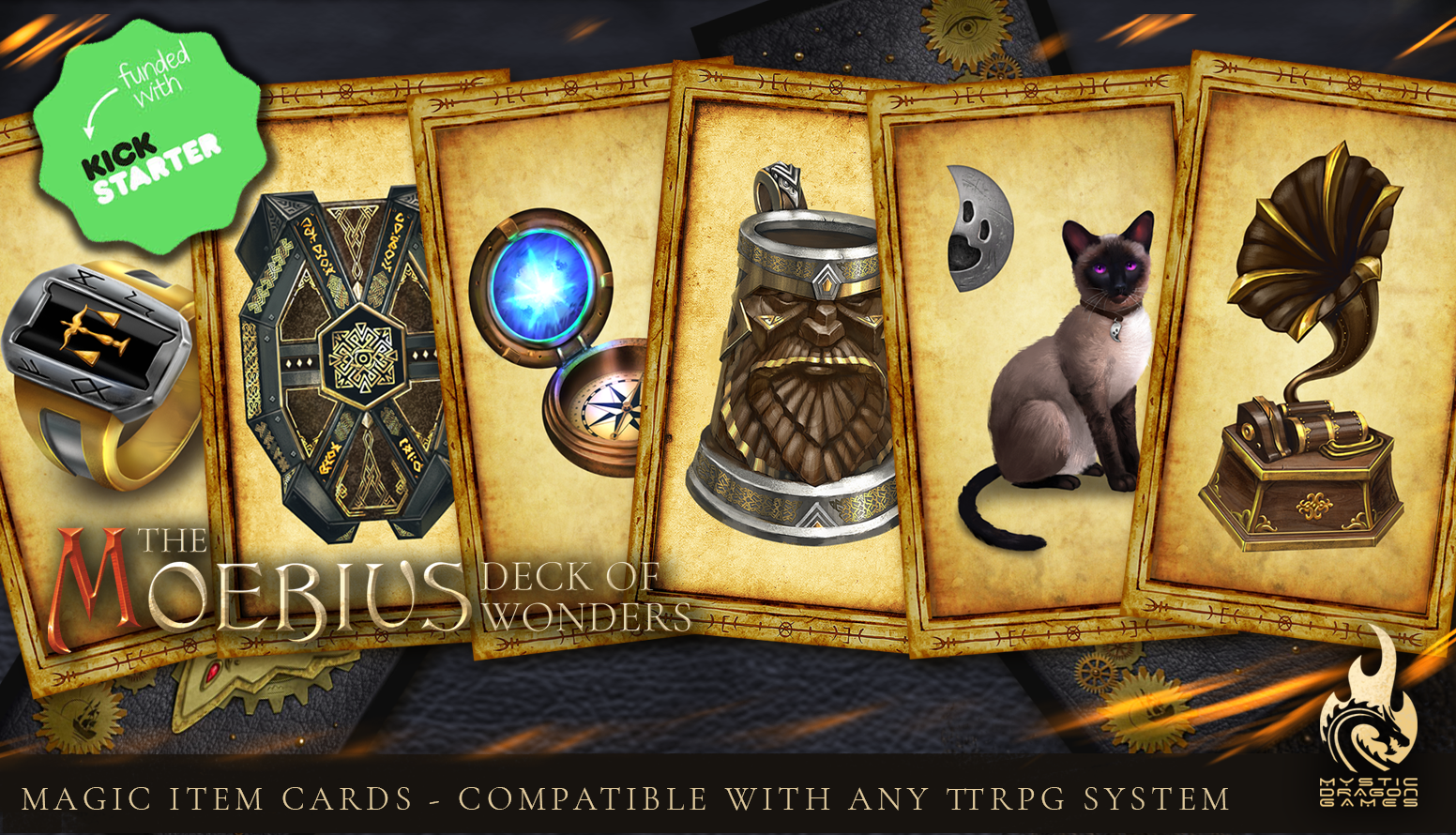 Usable in any TTRPG System. Created by Mystic Dragon Games, LLC. Beautifully illustrated magic item cards that invite player interaction while putting Game Masters in complete control of their games. Crafted by the Viking Lumberjacks at Dog Might Games, the exclusive, tarot sized, Moebius Deck of Wonders Deck Box is built out of solid American Black Walnut wood.
---