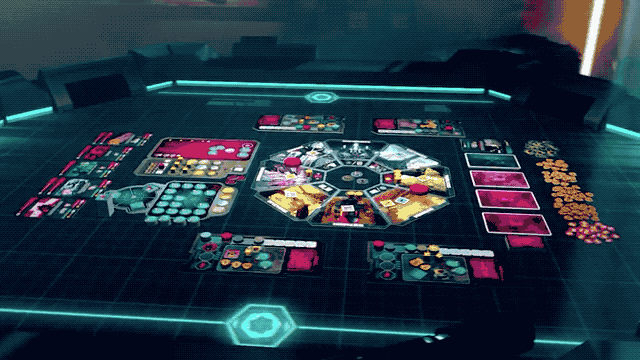 Featured
Can you crack the case before it cracks you? Hack the minds of cyber-enhanced criminals, manipulate their actions, and gather the evidence we need to foil the Syndicate's plot. One of you will betray us all… you just don't know it yet. Save the city without losing your soul in this game for 1-4 agents.
---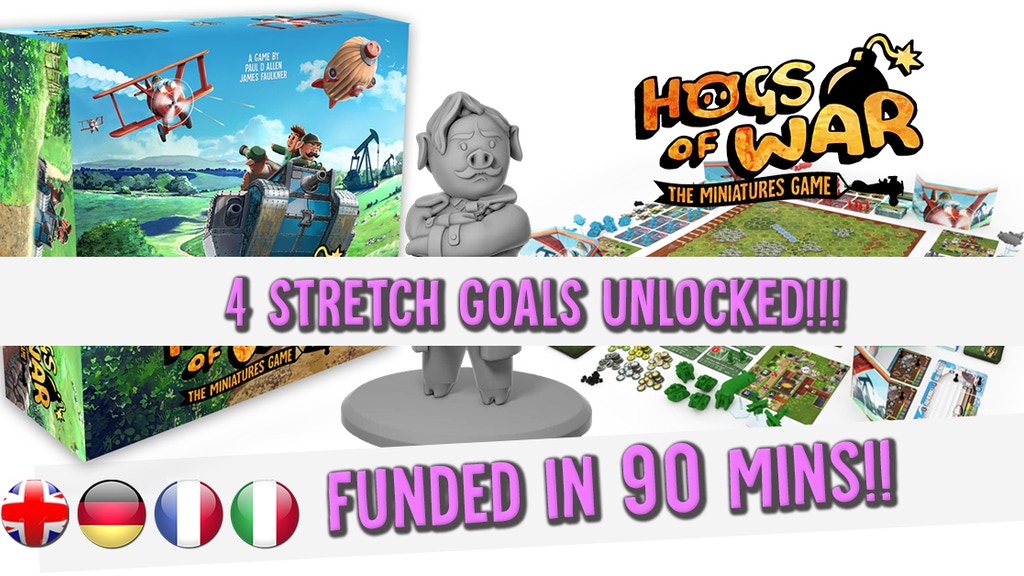 Command your favorite Faction from the original PS1 title… Recruiting Hogs, Tanks, Biplanes, and Airships in your bid to conquer Saustralasia! The Campaign Book contains 5 core missions with varying Primary Objectives. From King Of The Swill; where you must hold a central objective against all odds to Catch the Pigeon, a desperate race against your opponents to secure a moving pigeon-borne objective!
---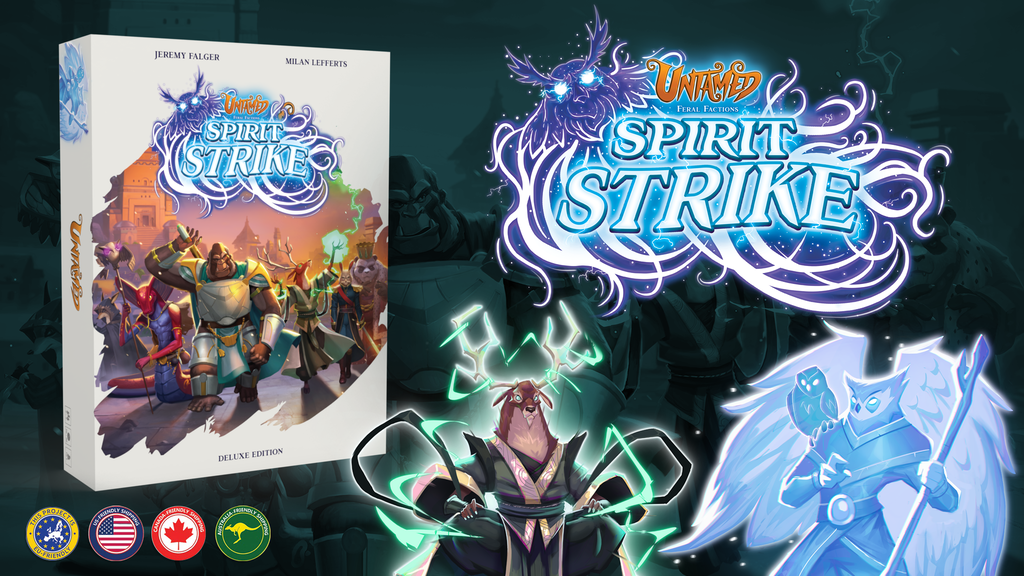 In this edition of this beautiful, stand-alone shuffle-building card battle game now featuring 12 unique animal factions (including 3 brand new ones). Which of the great Animal Factions will you choose to be your allies? Only you can decide who will rule the Wilds!
---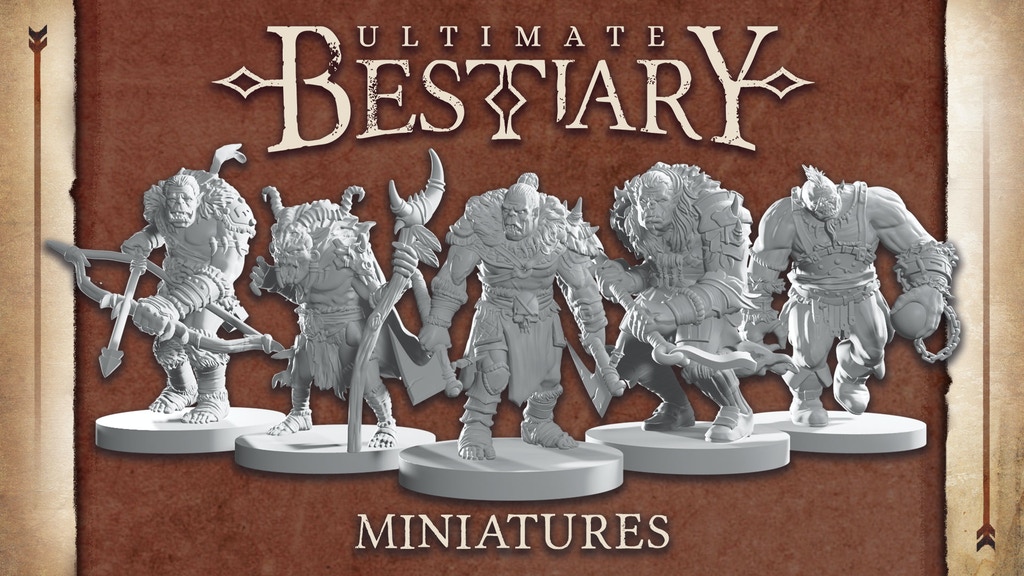 Unleash the horde! These 30 masterfully sculpted miniatures are based on the goblins, hobgoblins, orcs, and ogres that were featured in Ultimate Bestiary: Revenge of the Horde. These miniatures are perfect for fantasy roleplaying games like D&D and Pathfinder, as well as miniature wargames!
---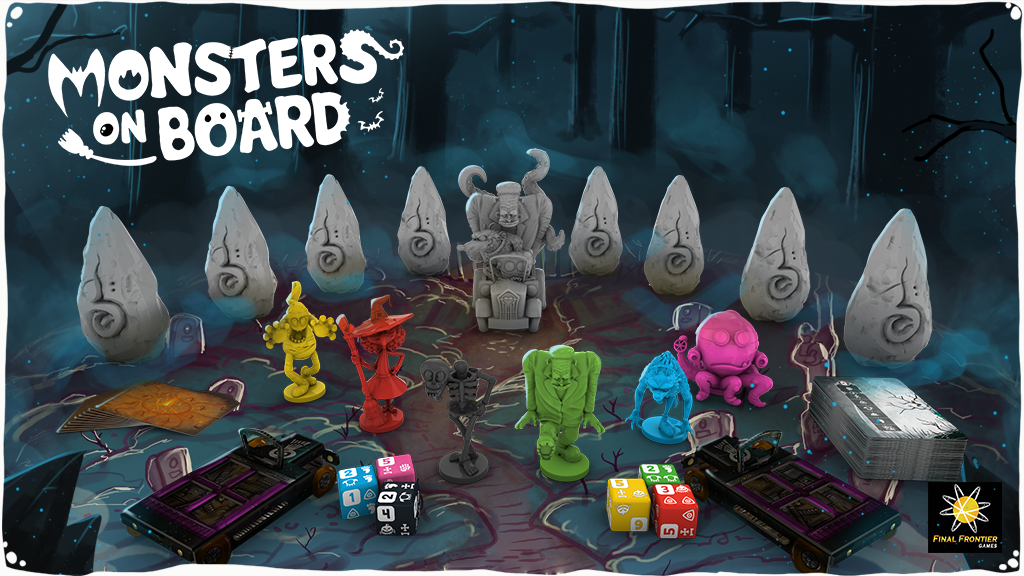 It's close to midnight one week before the Blue Moon Monster Mixer at Spook Manor. To throw a proper monster mash, you need Spook Juice. You don't have any, but the nearby town does. The weeklong Spider Jack festival attracts the most terrifying monster lords from across the world. They gather outside town, so dust off your Fearmobiles and get your scariest Monsters on Board!
---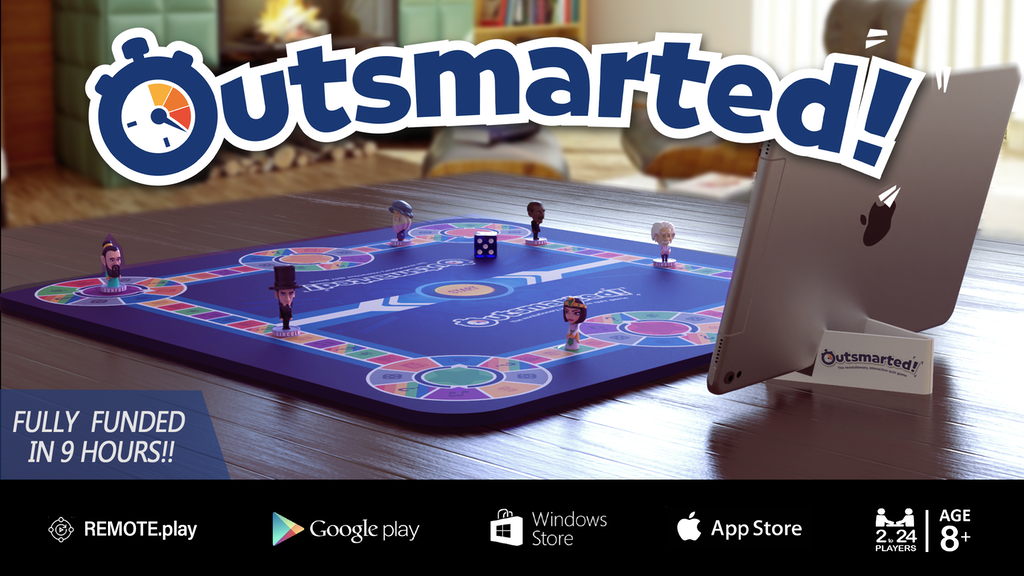 5 HOURS LEFT! Get ready for some pulse-racing, head-scratching fun with this action-packed virtual TV quiz show. Outsmarted offers all the best bits of a traditional board game with the latest in digital technology. With Smart Game AI that tailors the questions to a player's age, everyone in the family can play together and anyone can win.
---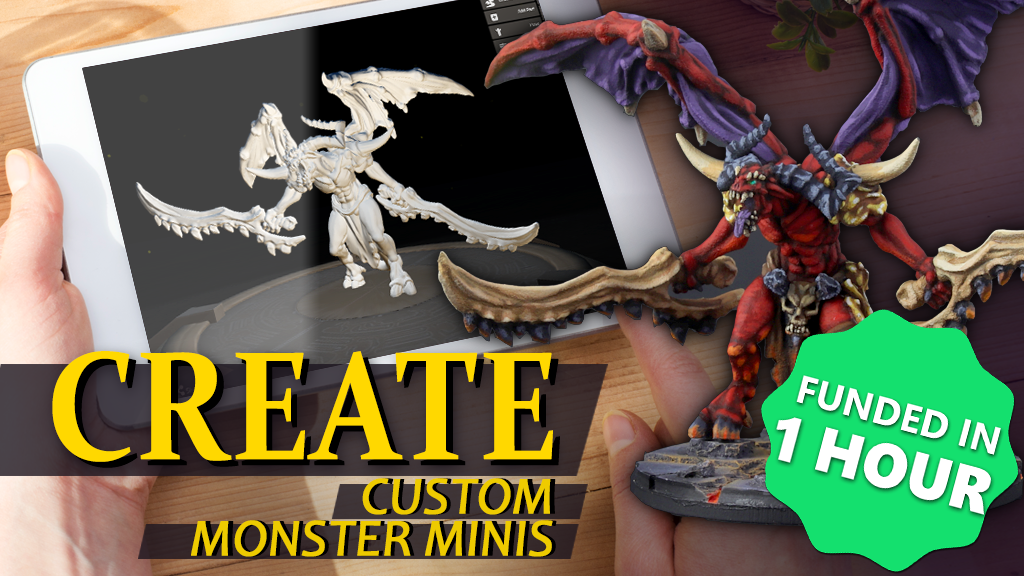 Heroes make an essential part of any adventure, but they're only half the story. It's time for the other side of the conflict. Meet the world's first customizer tool for large-scale boss monsters. Give your players a monster that perfectly fits your campaign, instead of rewriting your campaign to fit your available minis.
---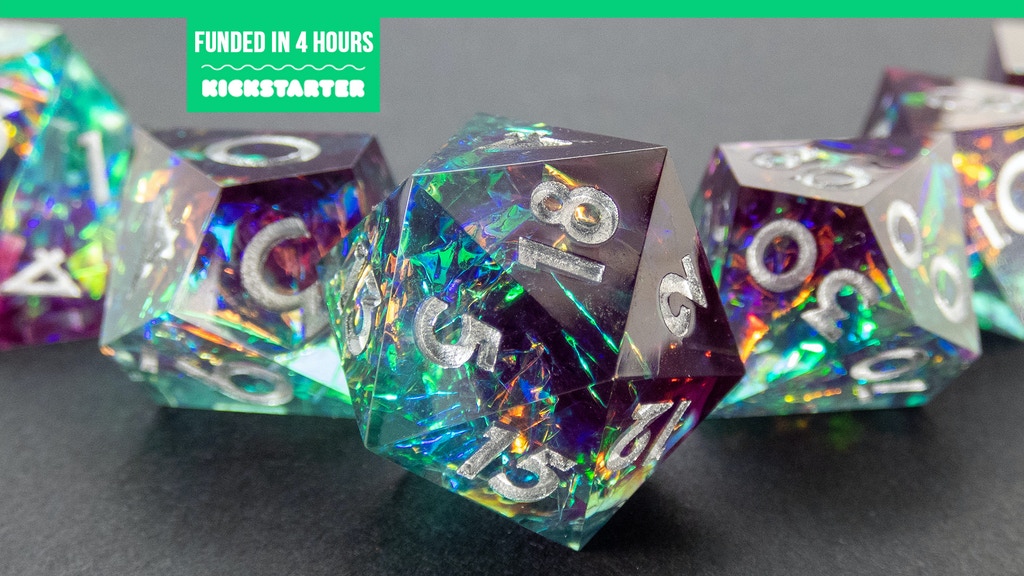 Two-toned, mirror-like polish, with stunning inclusions; these dice can create a different color and effect depending on your perspective. Every 7 piece set comes packaged in our signature glass potion bottle, perfect for display and adorned with a hand-stamped wax seal.
---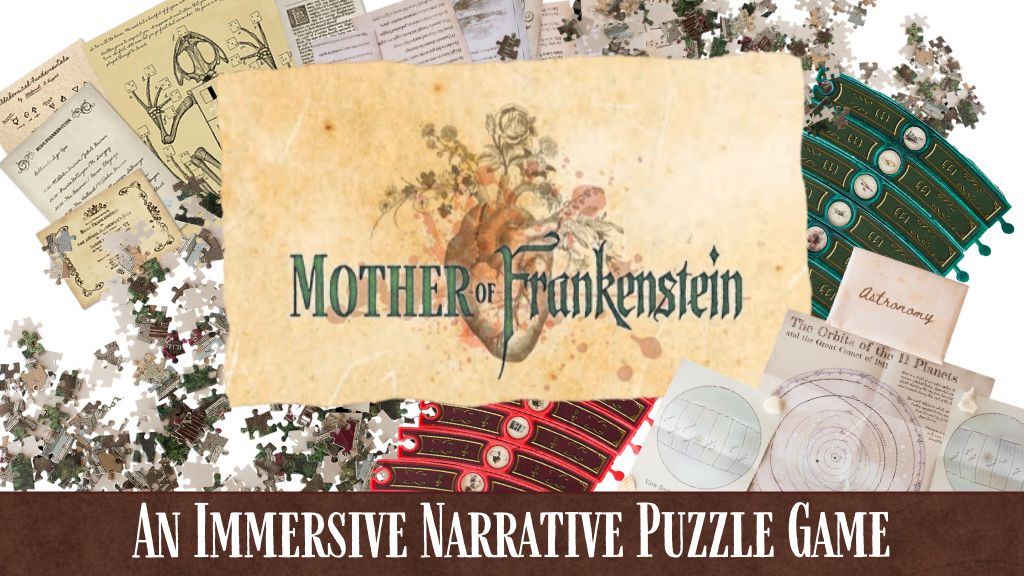 You have just received "The Shelley Volumes," a collection of hollowed-out books left by Mary Shelley (author of Frankenstein) to her son. You find a message from Mary, beneath it you'll discover a treasure trove of gorgeous hand-written documents, 2D and 3D jigsaw puzzles, mysterious objects and artifacts, and devious challenges. Prove your worth by studying, constructing, and solving the puzzles.
---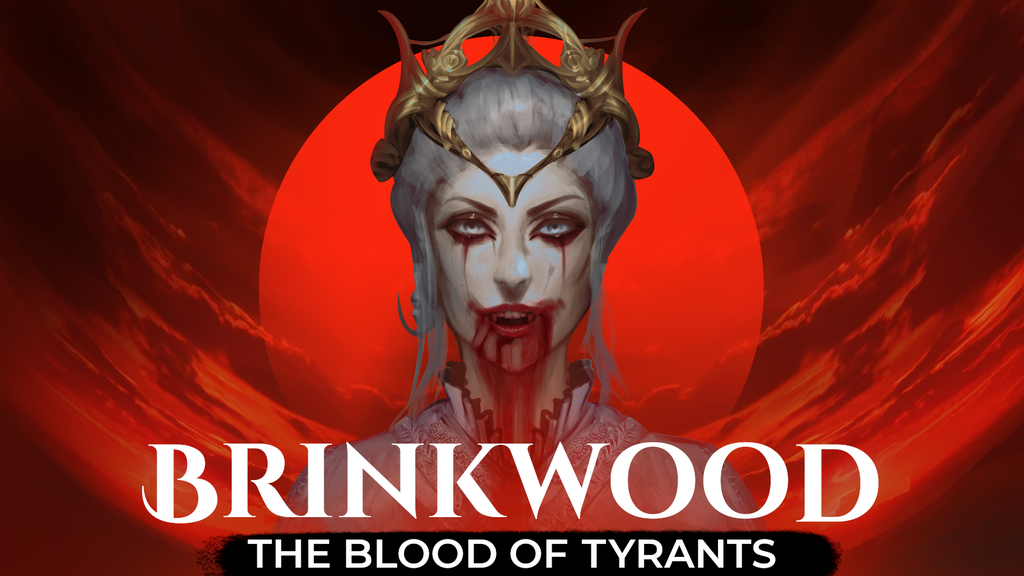 You are a brigand, a commoner radicalized by tragedy who has decided to forsake their old life and flee into the woods to plot a rebellion. Cardenfell is your home, a kingdom on the brink of open revolt against the vampiric nobles and factory lords who rule over it. All it will take is a single spark. Your spark.
---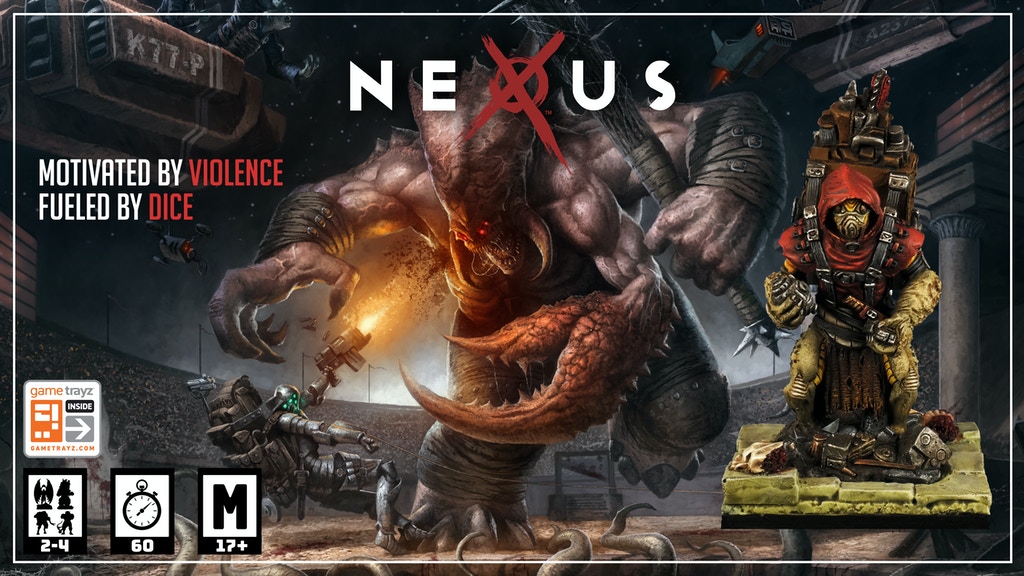 NEXUS is a brutal and irreverent story-driven arena combat game that takes place on massive space barges. Packed with rabid and bloodthirsty fans, these barges feature an array of deadly hazards that are designed to indiscriminately kill or injure all combatants. Full of beautifully illustrated and amusingly inappropriate cards and lore, each bout leaves you with a story to tell and laughs to be had by all.
---