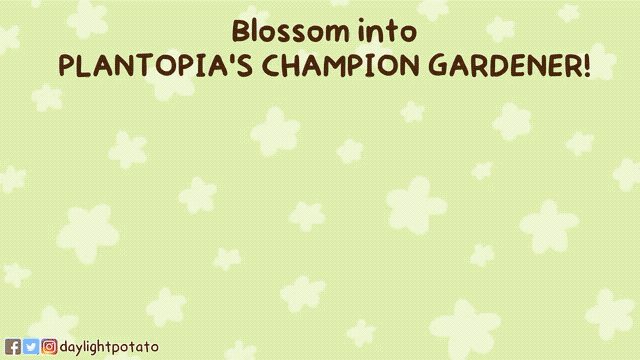 Featured
Plantopia is a strategic card game where players harness their gardening abilities to contend for the coveted title of Plantopia's Champion Gardener. Join Potato and friends on their journey and enter the world of Plantopia, where you will manage a garden of unbe-LEAF-ably cute and quirky plants, and maximize their potential to grow the craziest garden on the planet!
---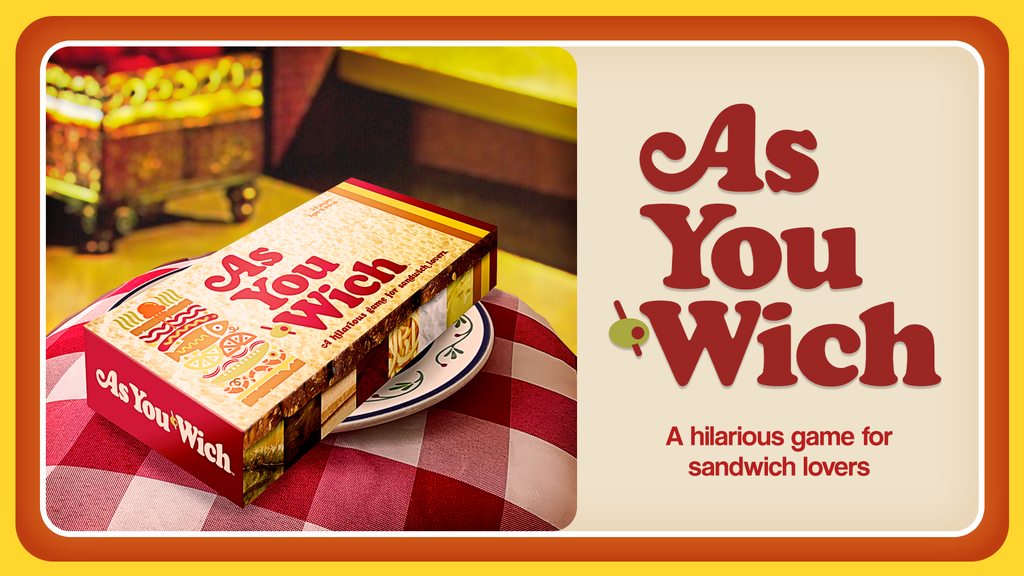 A delicious and disgusting card game that has one goal, build the best sandwich you can and convince your opponents it's the best they've ever seen. It's an ecstatic celebration of humankind's greatest invention: the sandwich.
---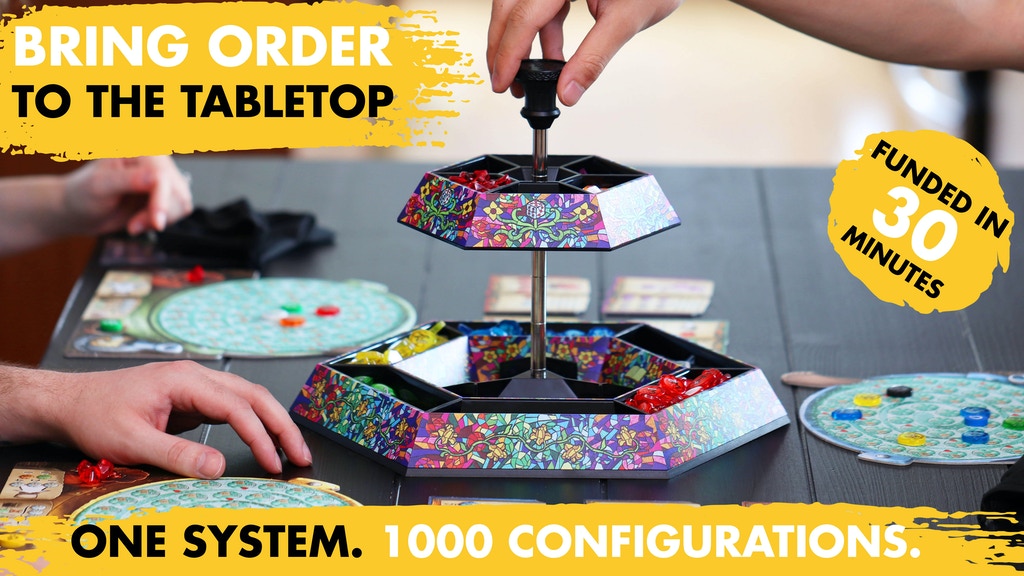 Organize your board game bits like never before. It's time to defeat Tabletop Chaos once and for all! A modular, customizable holder that adapts to any board game that saves space and is smooth as butter to the touch.
---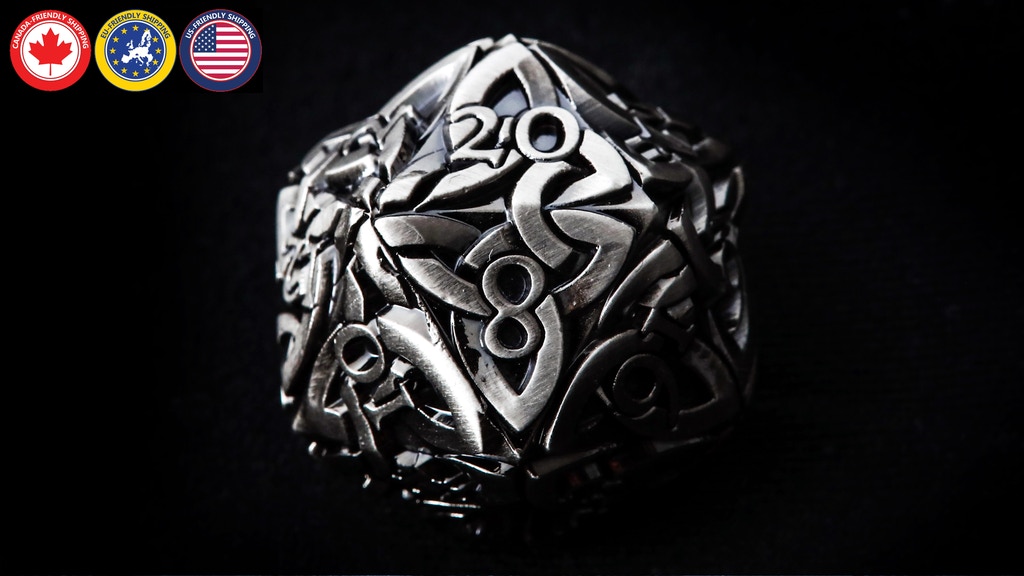 ENDING SOON! The ancient Celtic Knot used in the dice design is an endless knot, and its interlace pattern resembles connection, eternity, and the endless cycle of life, which matches the spirit they wanted to represent. It tells the story of the past, present, and future. The question is, will you take the Endless Dice with you into your new adventures that await?
---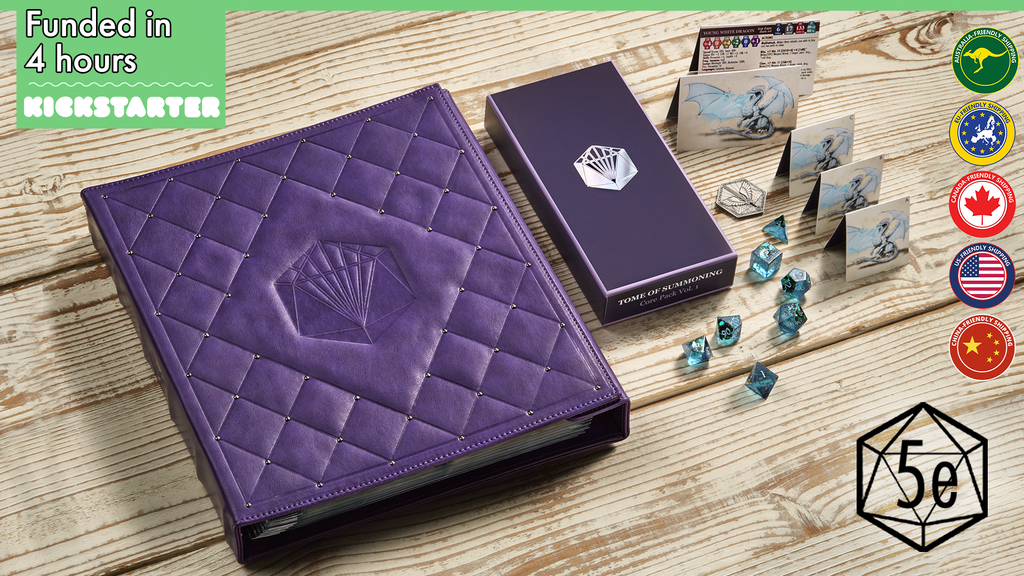 A beautifully illustrated reference system of creatures and NPCs to streamline your DnD 5e game. They noticed several problems when running their own games, so they decided to design their own mini and reference card system. This collection allows you to be a flexible Game Master, running any encounter at any table.
---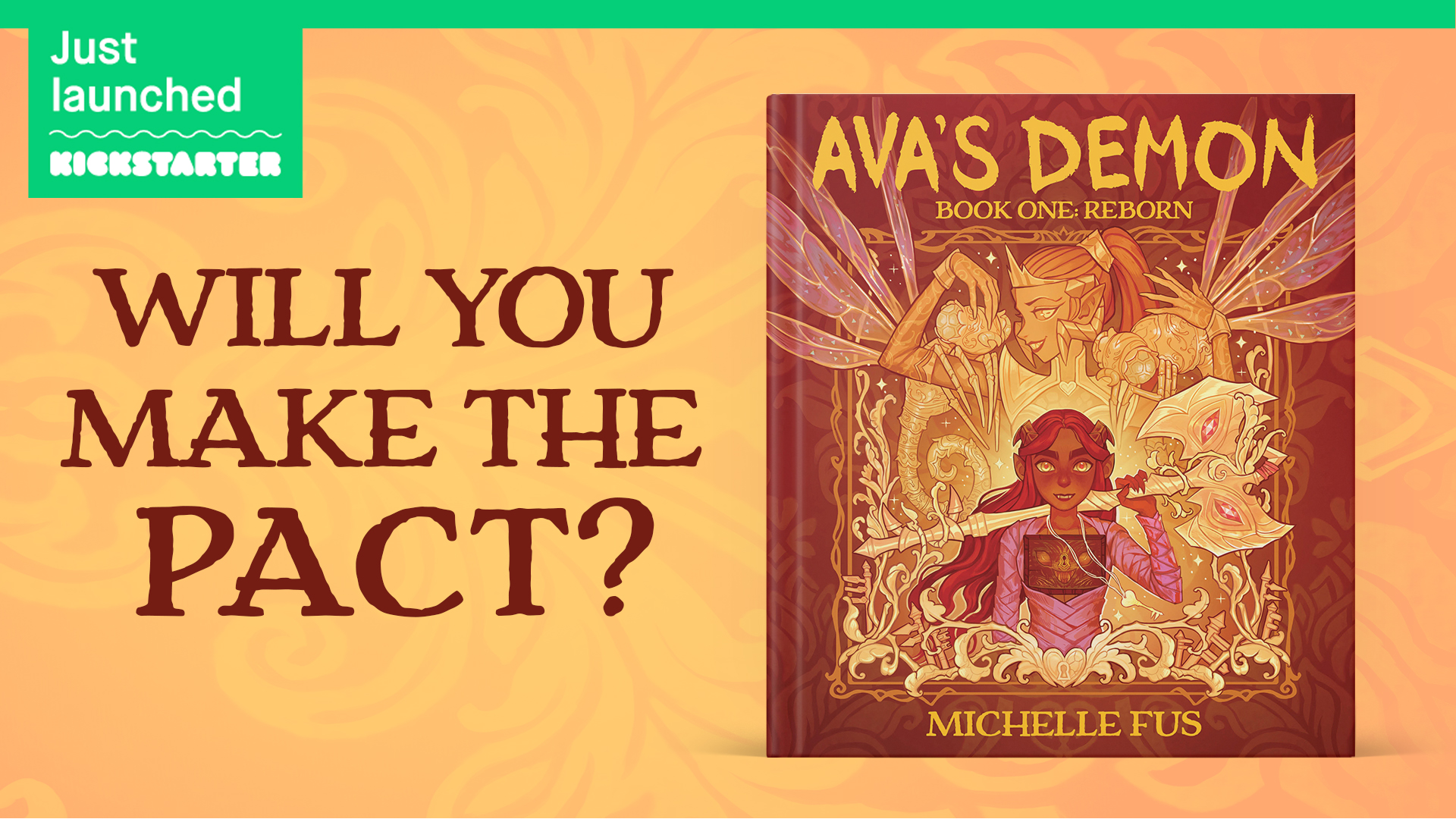 AVA'S DEMON is about a young girl named Ava and the demon who haunts her – well, she's not really a demon so much as the spirit of an ancient intergalactic queen who's sworn revenge upon the most powerful being in the universe – but it's simpler to say she's a demon.
---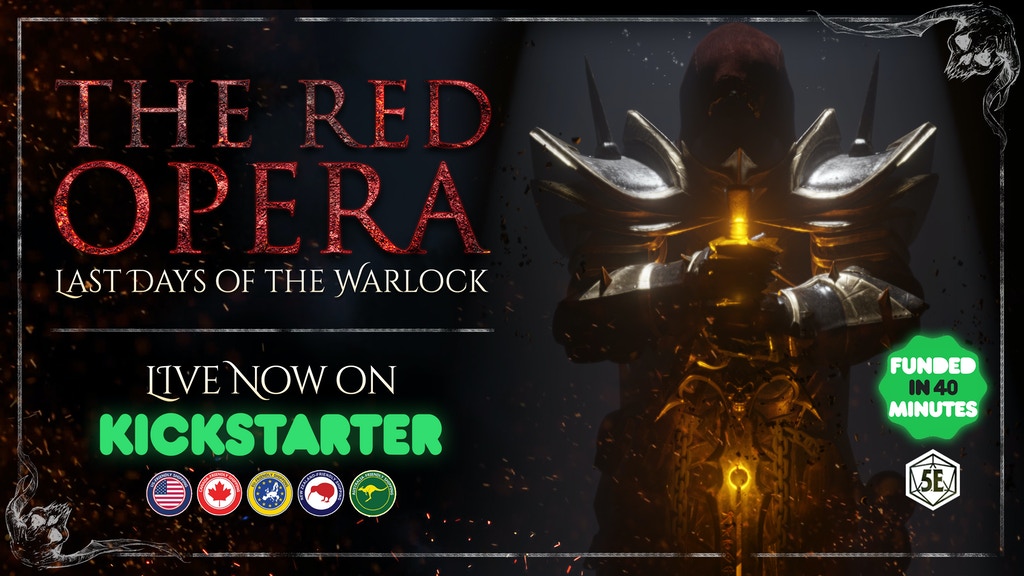 Welcome to the show. Come, sit down, and make yourself comfortable. Tell us, what brought you out of the cold and dark? A morbid curiosity, perhaps? A thirst for battle and blood? A promise of intrigue, treachery, and betrayal? A yearning for the warm embrace of true love? No matter the impetus, you have arrived and will be well rewarded, for the players of The Red Opera will find all of these things and so much more…
---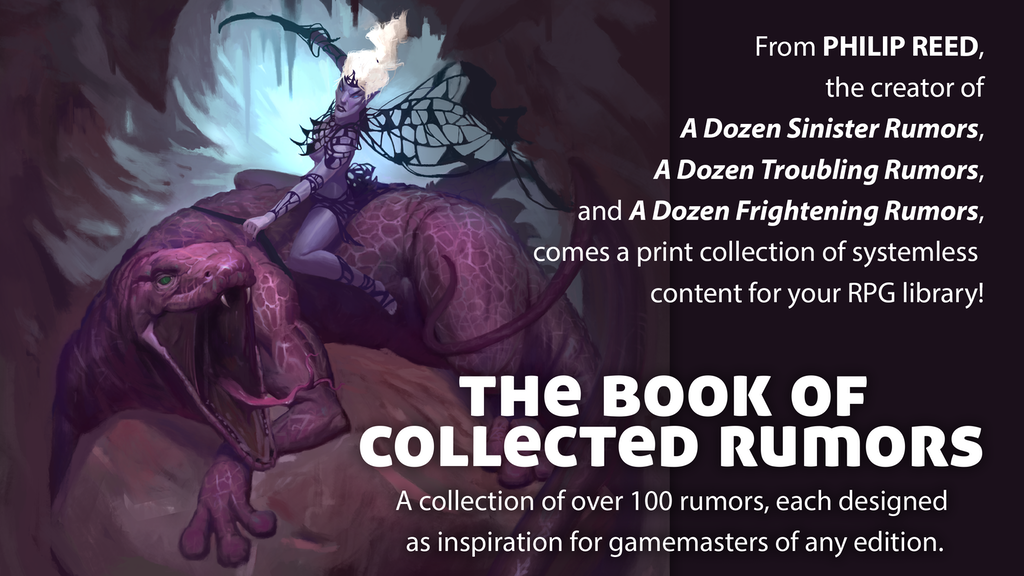 From the creator of A Dozen Sinister Rumors, A Dozen Troubling Rumors, and A Dozen Frightening Rumors comes The Book of Collected Rumors! With the 100+ full-page, illustrated, systemless rumors detailed within this book, your campaign's inns, streets, and taverns will come alive with roleplaying possibilities! These story and encounter concepts will keep your imagination burning with ideas, enough to sustain you across several months of play!
---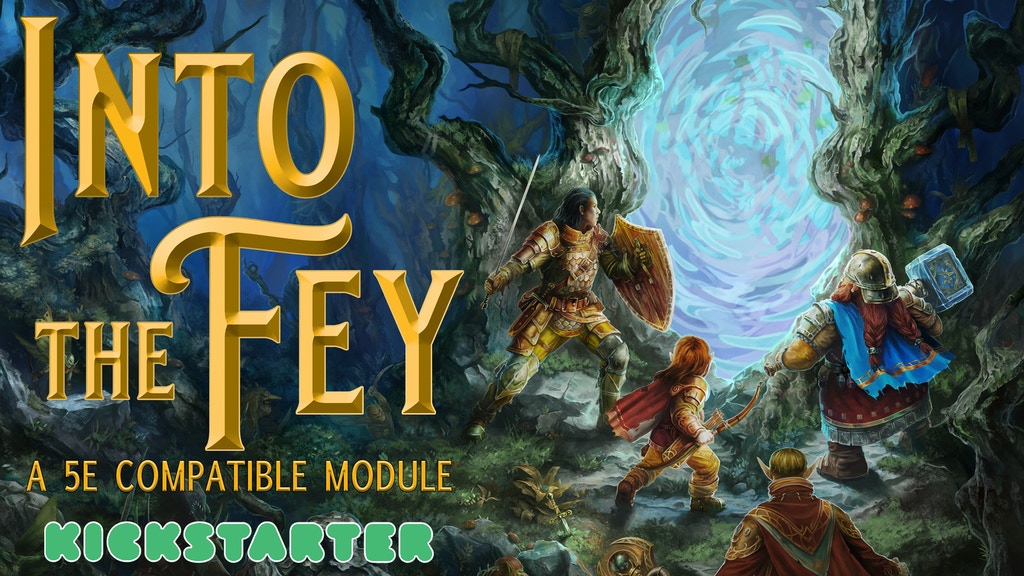 Into the Fey is an adventure module designed for the Fifth Edition of the world's most popular roleplaying game that takes a party of four to six adventurers from level 1 to 5. It contains a variety of interesting and unique adventures–featuring lots of new fey creatures, magic items, and even spells–and professionally made maps and artwork.
---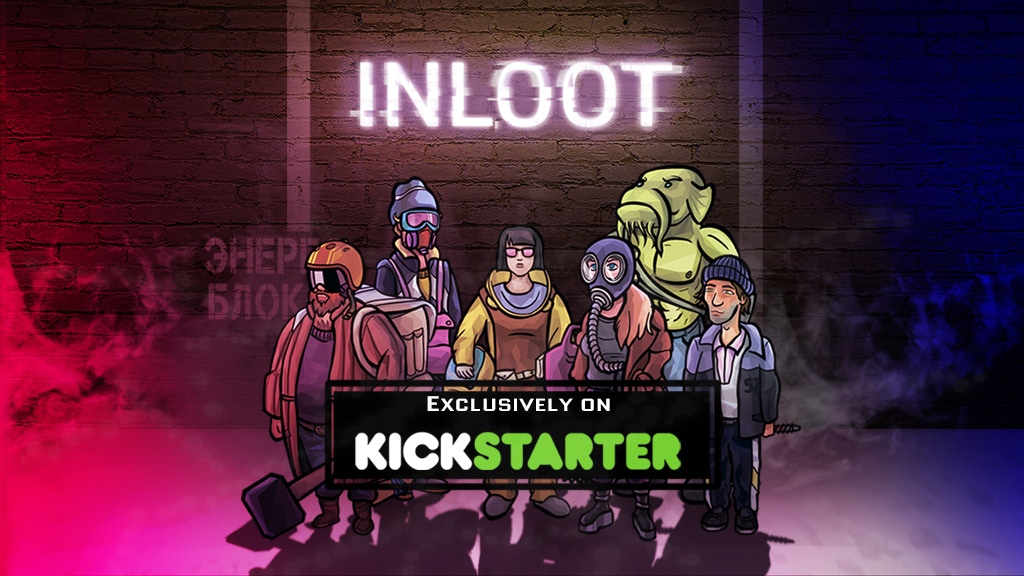 In the late '90s after long years of desolation, the city of Pripjat became the place of hope for the whole of humanity. The government's medical laboratories found a fungus growing in areas with radioactive contamination. Firefly 86 – the substance secreted by this fungus is able to fight with the latest virus that mankind has encountered.
---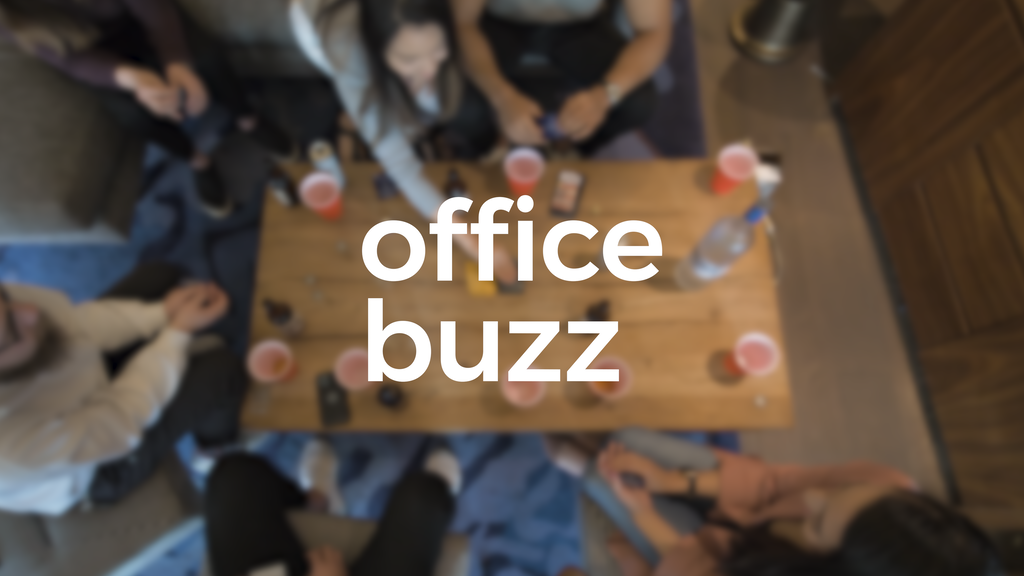 So you want to have a fun night with your friends, but all the clubs and bars are still closed. The best (and safest) option? Playing drinking games with a few friends at home! Office Buzz is a new drinking game where one person is the CEO and other players are employees that have to drink based on funny, random rules!
---