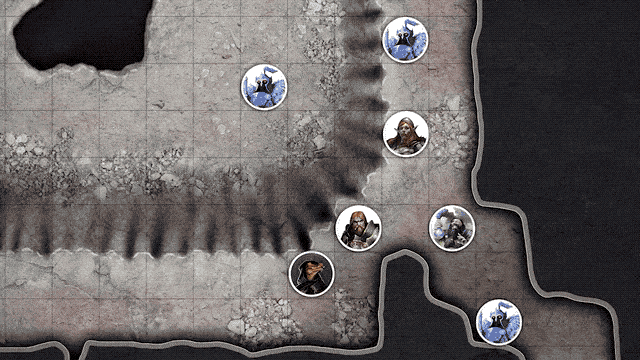 Featured
FINAL DAYS! Once a functional fortress and the cradle of wizards, little now remains of the Scarlet Citadel… on the surface. This all-dungeon adventure for levels 1 to 10 presents adventuring in the most classic style of all, facing the foul monsters below the earth and seizing lost treasure. Sharpen your ax and ready your wand, and step forward for adventure in the Scarlet Citadel!
---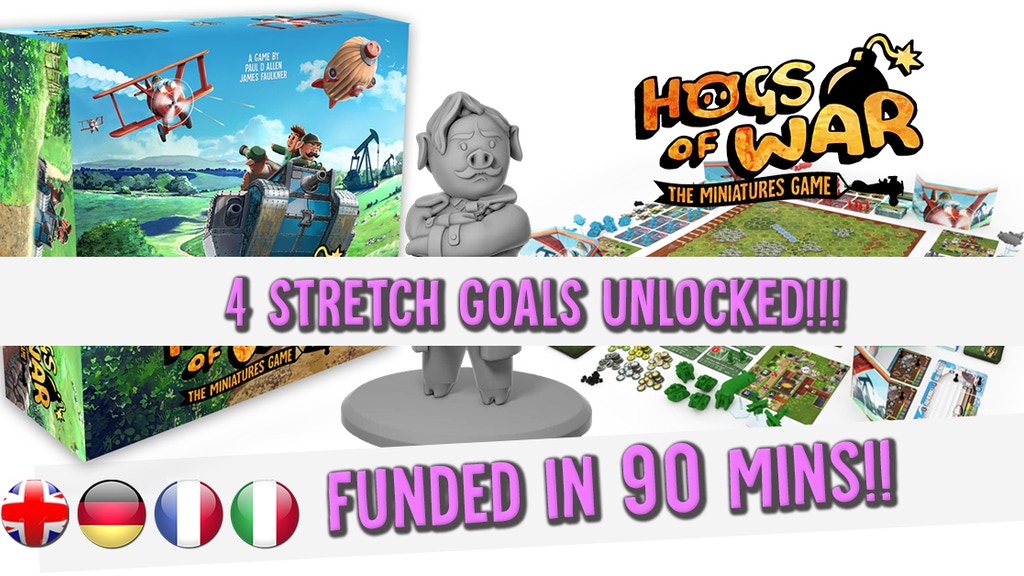 ENDING SOON! Command your favorite Faction from the original PS1 title… Recruiting Hogs, Tanks, Biplanes, and Airships in your bid to conquer Saustralasia! The Campaign Book contains 5 core missions with varying Primary Objectives. From King Of The Swill; where you must hold a central objective against all odds to Catch the Pigeon, a desperate race against your opponents to secure a moving pigeon-borne objective!
---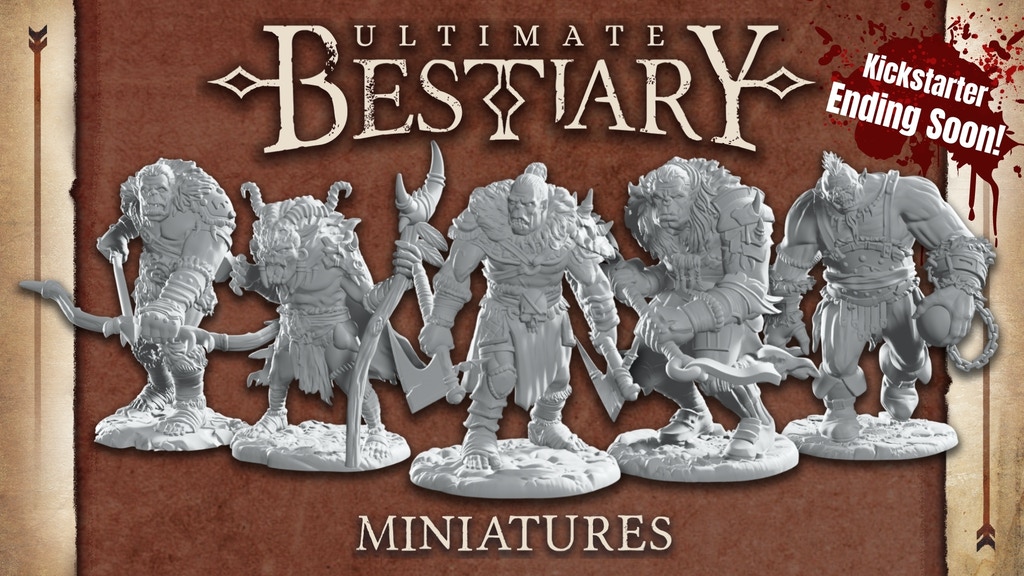 ENDING SOON! Unleash the horde! These 30 masterfully sculpted miniatures are based on the goblins, hobgoblins, orcs, and ogres that were featured in Ultimate Bestiary: Revenge of the Horde. These miniatures are perfect for fantasy roleplaying games like D&D and Pathfinder, as well as miniature wargames!
---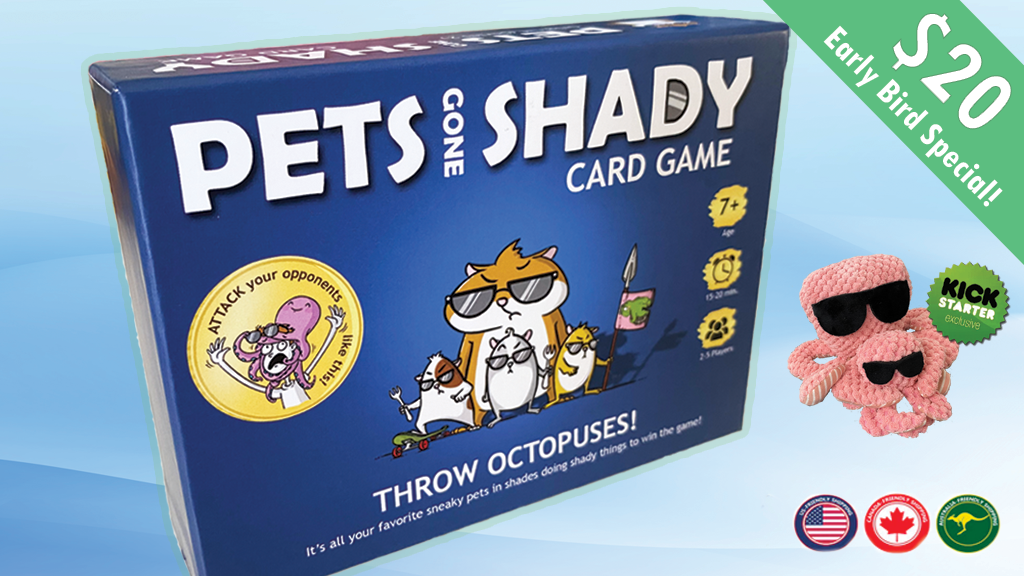 Pets Gone Shady is a highly strategic card game that requires you to play in a most shady way as you strive to correctly guess the identity of the mystery pets. It's a little like Clue, Uno and Exploding Kittens. You have to steal, take, show, sneak peek, expose, ambush, stop other players, grab and even throw an occasional octopus at an opponent on your way to victory.
---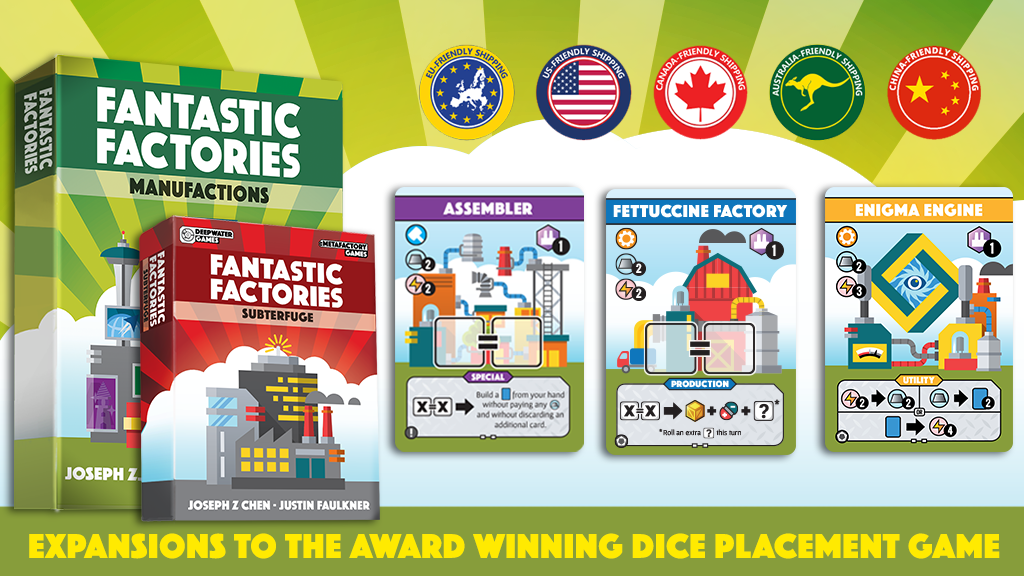 Fantastic Factories is a light gateway strategy game for 1 to 5 players that's easy to learn and plays in under 1 hour! It combines engine building and dice placement in a very accessible package that always leaves you wanting to play again!
---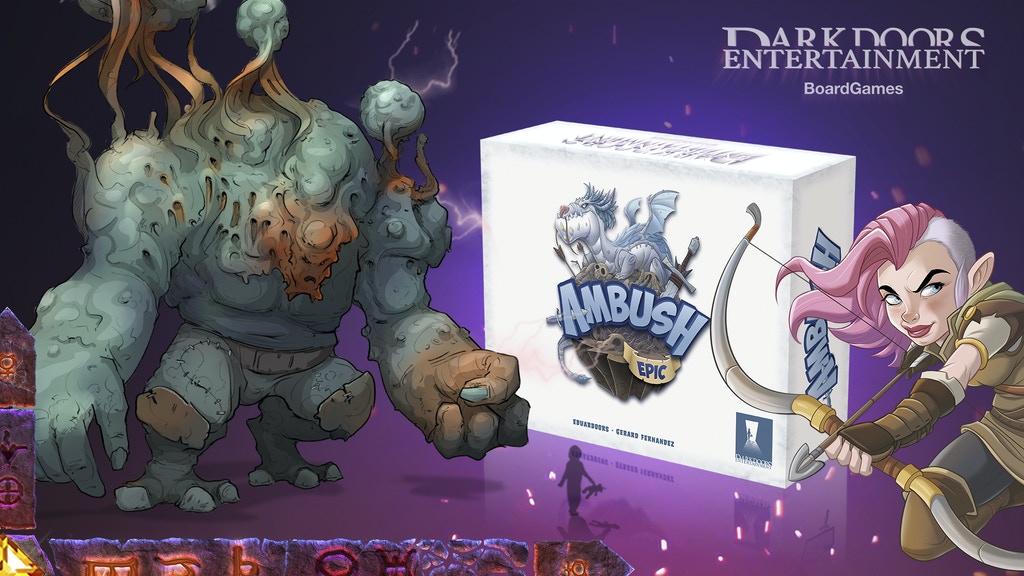 Ambush: Epic is a semi-cooperative board game for 1 to 4 players. Lead your hero to the creepy and darkest nook of the dungeon. Balance your competitive and cooperative skills, get stronger but don't forget to give a hand when it is needed. Don't let the evil forces win! Reap the glory by yourself or share it with your allies.
---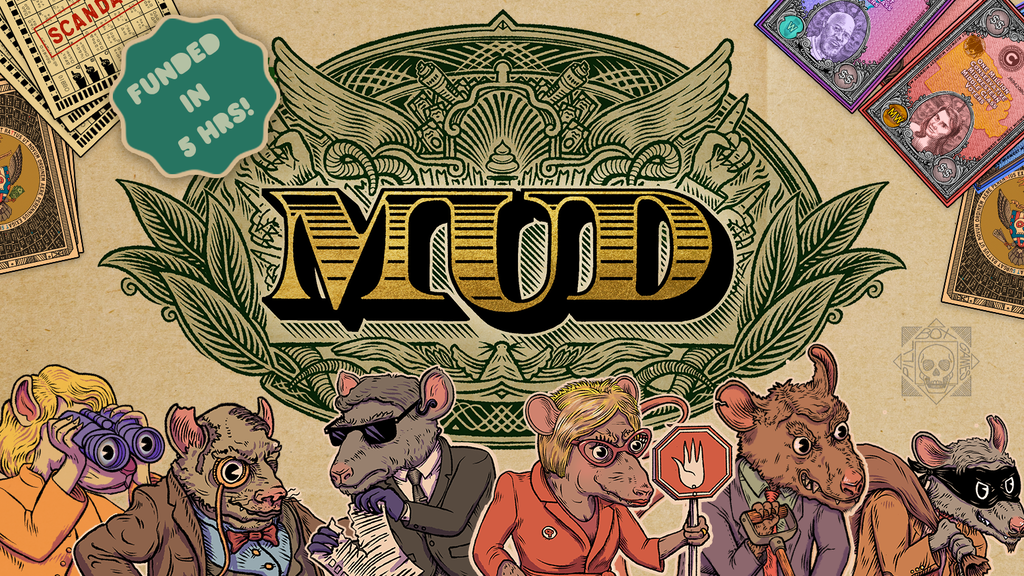 MUD is a strategy card game about corruption and deception in USA elections. It features original, political Americana artwork, and allusions to real scandals. Perfect for casual to serious gamers. No political knowledge is necessary.
---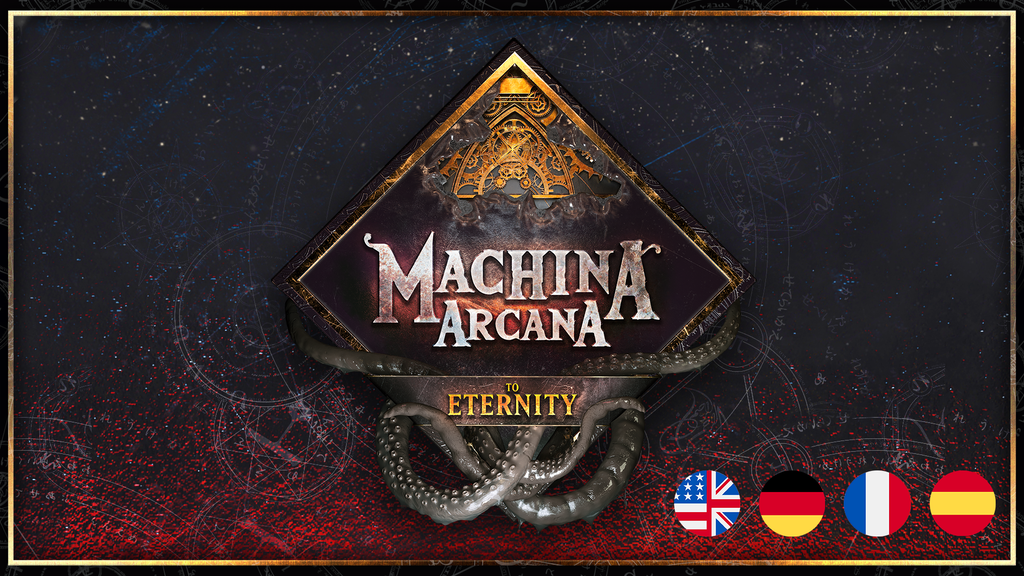 Machina Arcana is a tactical cooperative horror adventure for 1-4 players. Players take on the role of explorers thrown into dreadful halls, scratching for survival and progressing through the chapters from one of many horror stories. Even if they manage to stay alive until the end of the story, they will face a special mini-game at the finale of each scenario.
---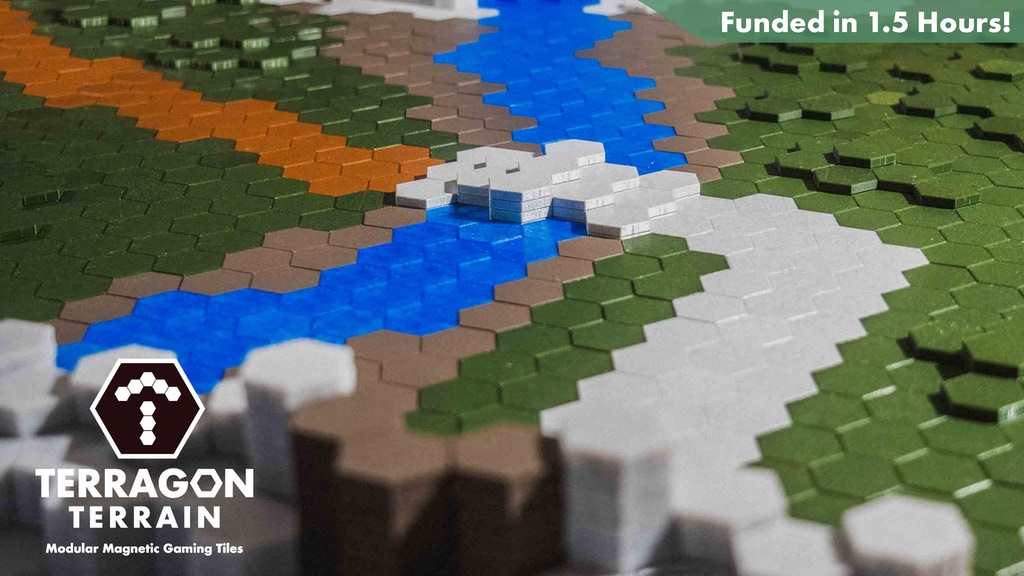 Terragon Terrain is a modular terrain system designed with ALL tabletop games in mind. Each tile aligns to the next using powerful rare earth magnets. Easy self-alignment means each Terragon will always snap right into place, no positive, no negative, only the results you need when you want them.
---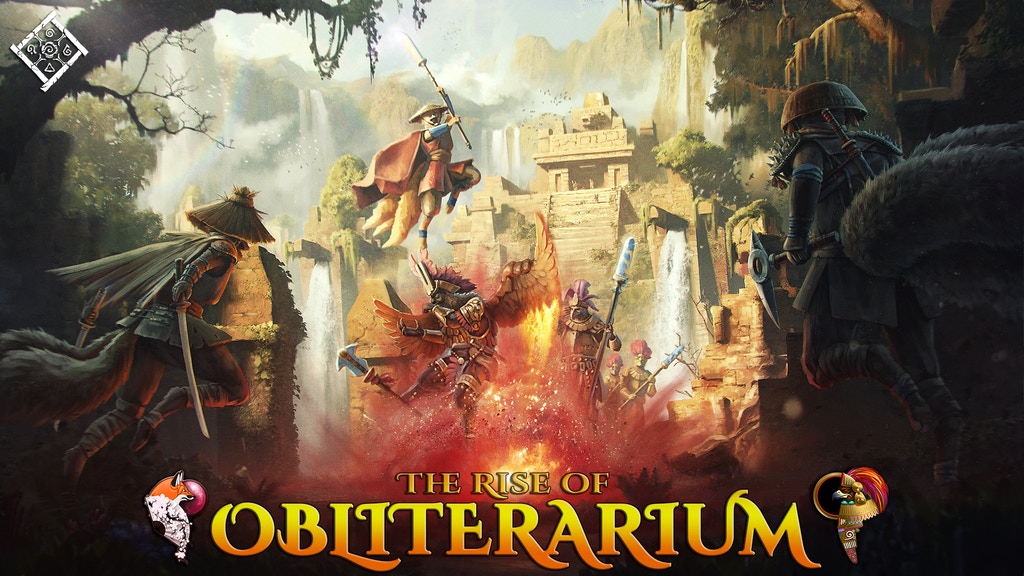 Magical Miniature Game brings an exciting miniatures opening and a striking range of sculpted minis designed as part of the Obliterarium game world. Four outstanding clans full of attitude in 75mm-scale resin miniatures for gaming, painting, and collecting.
---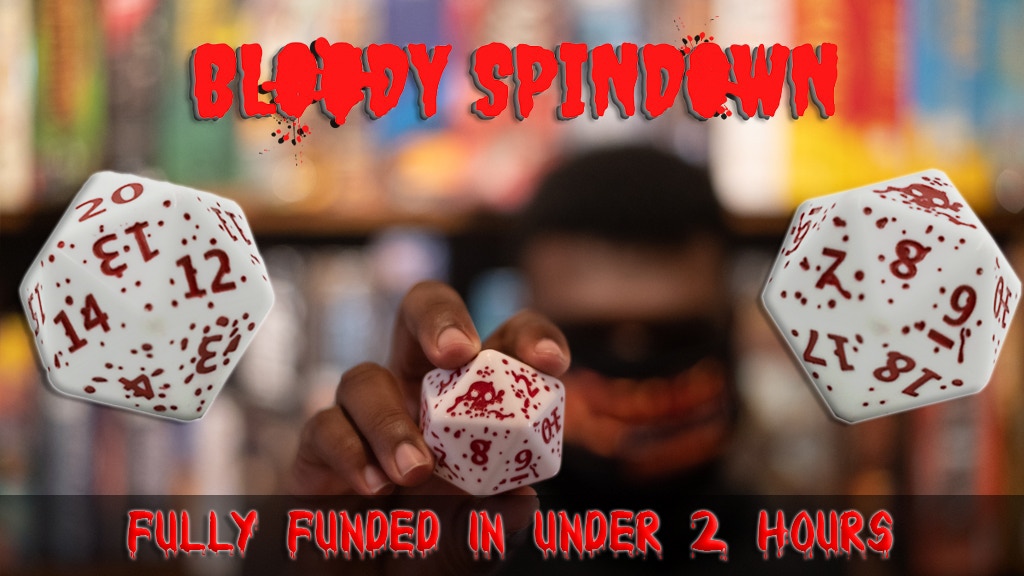 Use this oversized bloody spin-down die as a hit counter for your favorite card, board, and RPG games! The faces get progressively bloody as it counts down from 20 to 1 — and the 1 is a bloody skull. Professionally manufactured, these are made to last a lifetime.
---