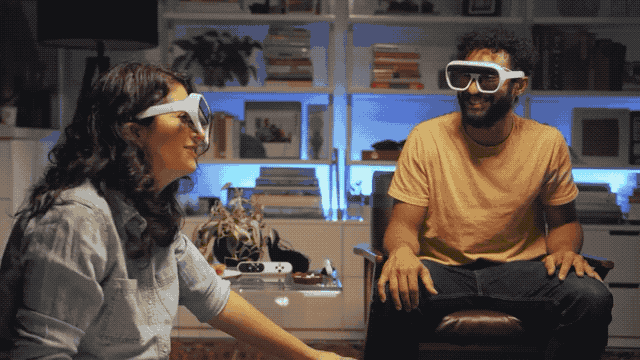 #1 Staff Favorite
ENDING SOON! The ultimate way to play solo campaigns or full on 4+ player skirmishes in your living room OR remotely!
Augmented Reality glasses that open up a whole new holographic game space. Tilt Five is a whole new way to play games, in Augmented Reality, with freaking holograms! When you slip on the Tilt Five glasses and look at the game board, a vibrant 3D world opens up to you.
Pledge for your set HERE before time runs out!
---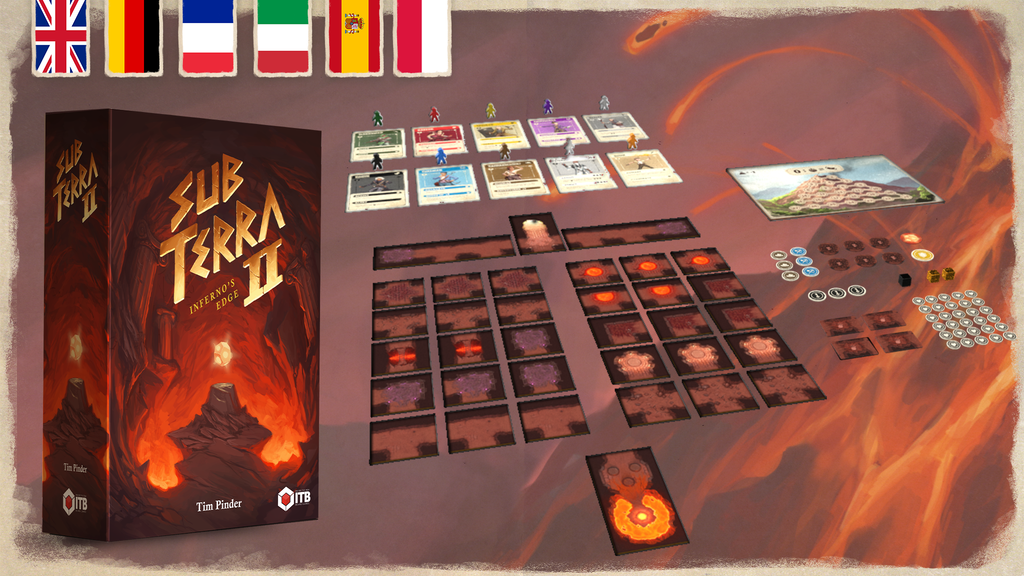 A cooperative adventure board game for 1-6 players. Explore the temple, grab the artifact, and escape before the volcano wakes! Work together to find and unlock the inner sanctum, avoiding deadly traps, scorching lava and the temple's relentless guardians.
---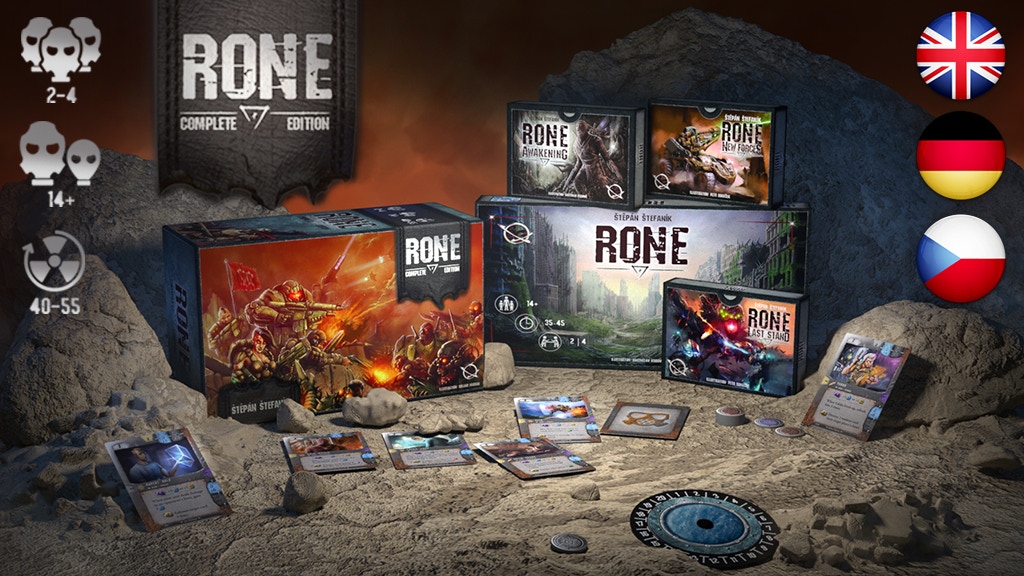 JUST LAUNCHED! This latest expansion for RONE gives you two new game modes and a set of new technology cards to extend the basic gameplay and provides additional strategic options to defeat your opponent. New modes have been developed to give you options to tailor the game to your needs and your play style.
---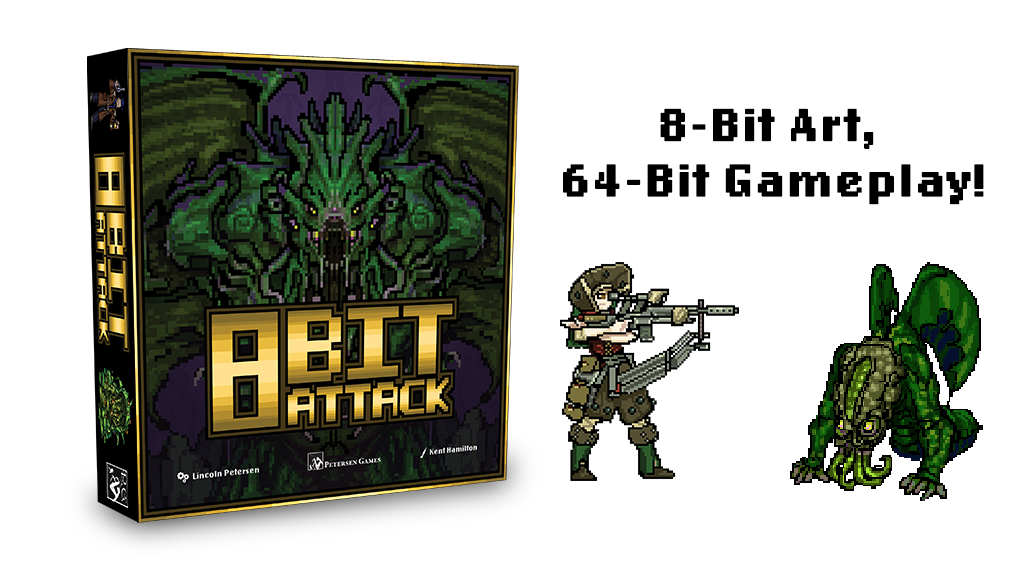 JUST LAUNCHED! A game of manic co-operative battle, inspired by the old side-scrolling console games we all loved. Each player controls a gallant 8-bit hero who, with his friends, has to take out a series of minibosses. You must power-up your heroes until they're tough enough to take on the final boss – none other than Cthulhu himself!
---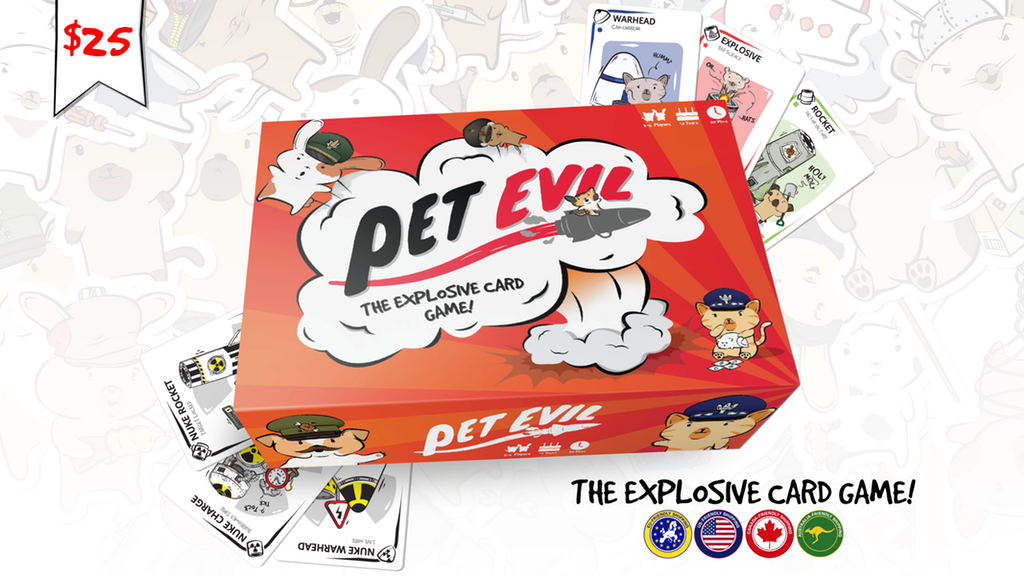 JUST LAUNCHED! An all-new strategy card game about world domination where players build and fire missiles at each other where the goal is to be the last pet standing. In Pet Evil, you play a pet who is essentially an army general and you try to take over the world. Check it out now!
---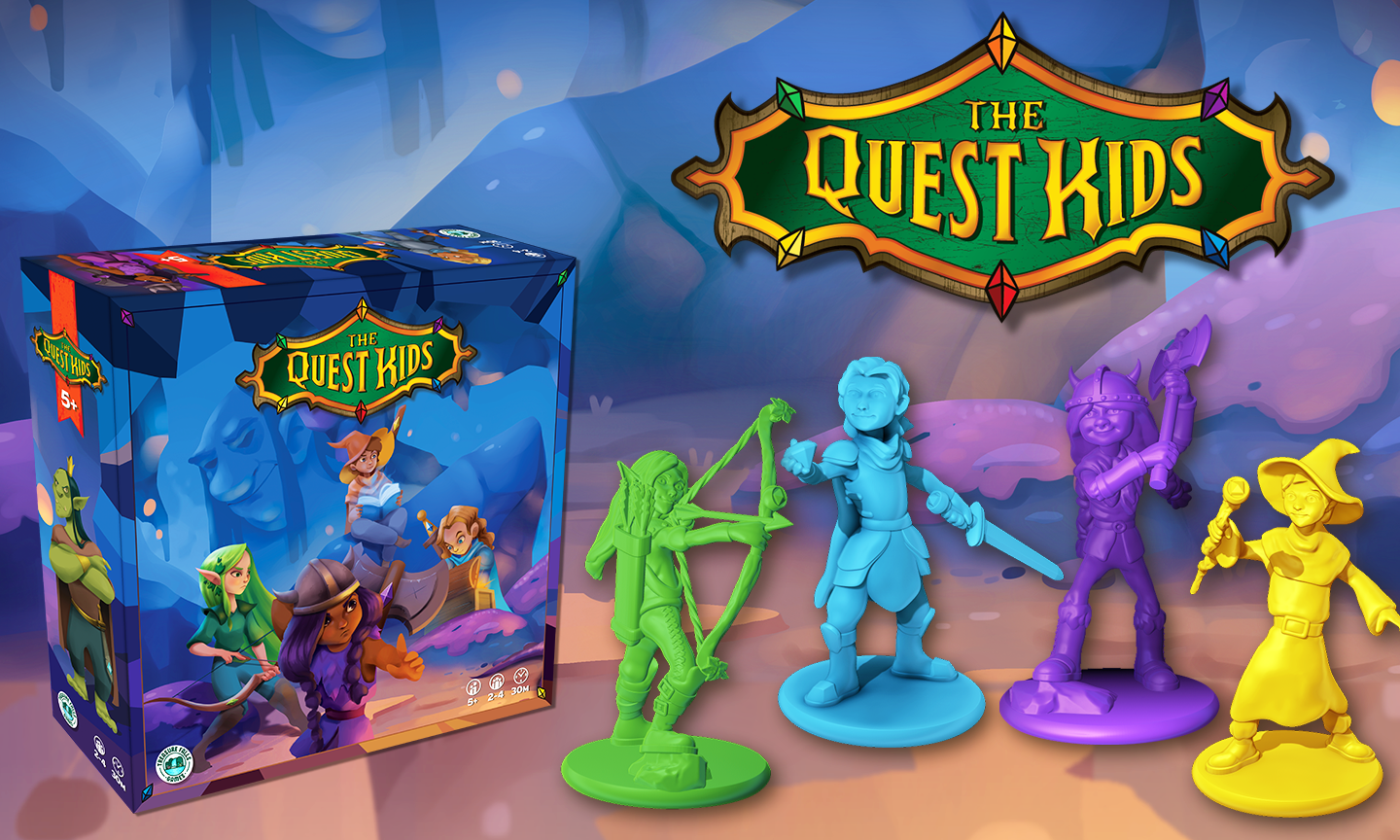 FINAL HOURS! The Quest Kids is a family-friendly fantasy board game for 2-4 players and for children 5 years old and up. Players control of one of the four Quest heroes as they journey to find treasure, scare away monsters, complete quests and complete magical items.
---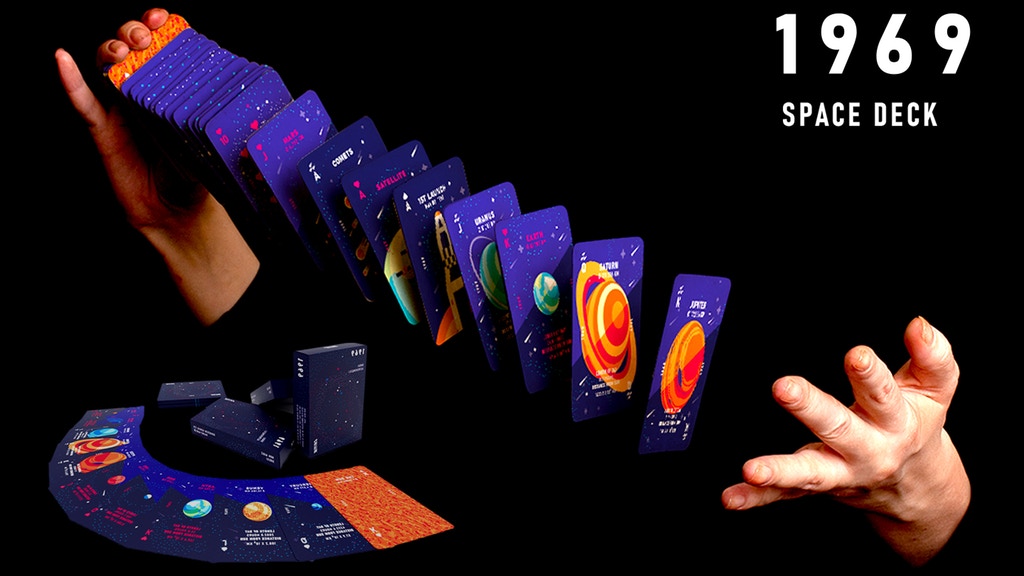 FINAL HOURS! In 1969, mankind stepped foot on the moon for the first time. To commemorate that, these creators will be naming their latest space-themed designer card deck "1969". Each of these cards is represented as a planet with its' relevant celestial information. The back forms a beautiful galaxy design in full fanned-out fashion.
---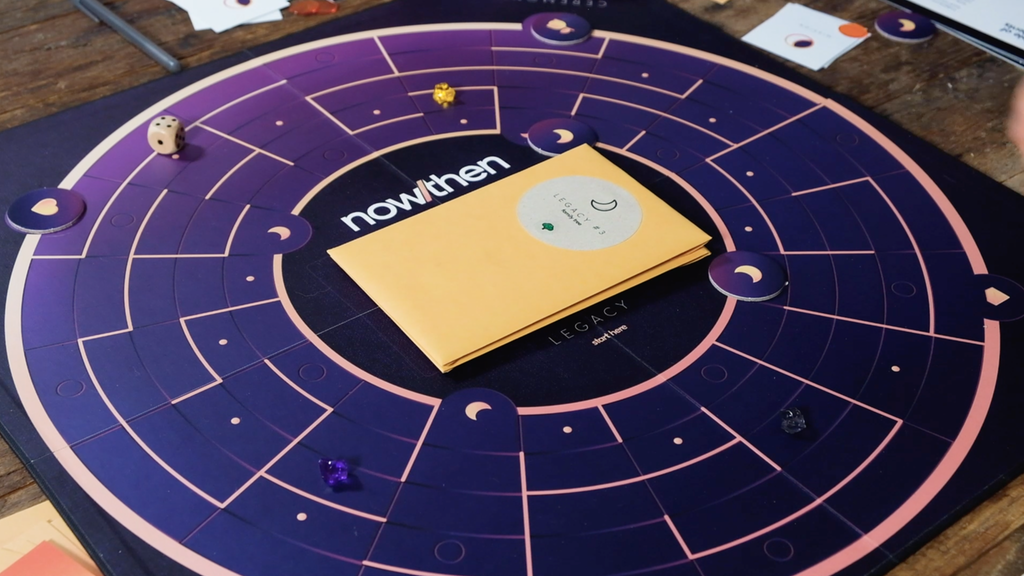 Now and Then is a board game experience for 2-6 players. In most games, players take on roles and play out a fictional narrative. However, in Now and Then players play as themselves. The in-game challenges take you on a journey through your past, present, and future – deepening your relationships with the other players and helping you develop your vision of the legacy you hope to leave.
---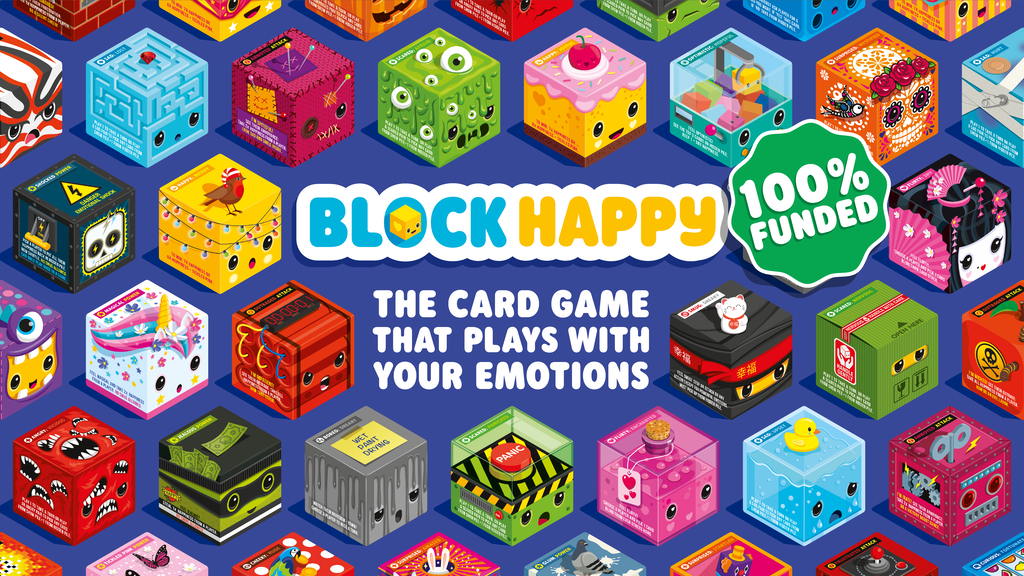 Block Happy is the first card game that plays with your emotions. Seize all the happiness first, and you win! But with so many comical twists and turns, keeping control of your happiness isn't that easy. It's a strategic, funny and emotionally powered game, where players take turns showing and finding emotions, until all the happiness is on the table, and on your face!
---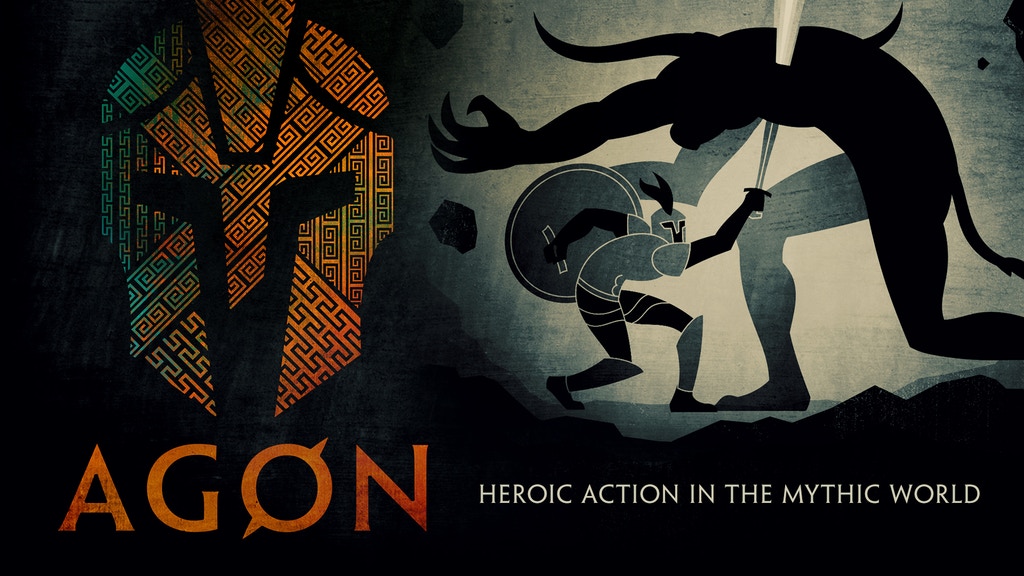 Agon is a game of fast-paced heroic adventure inspired by ancient legends. The Hero Players create heroes who wander from island to island, engaging in contests, resolving strife, appeasing the gods, and seeking their way home. The Strife Player presents each island—its strife, opponents, and other characters—by revealing the situation, asking leading questions, and judging contests.
---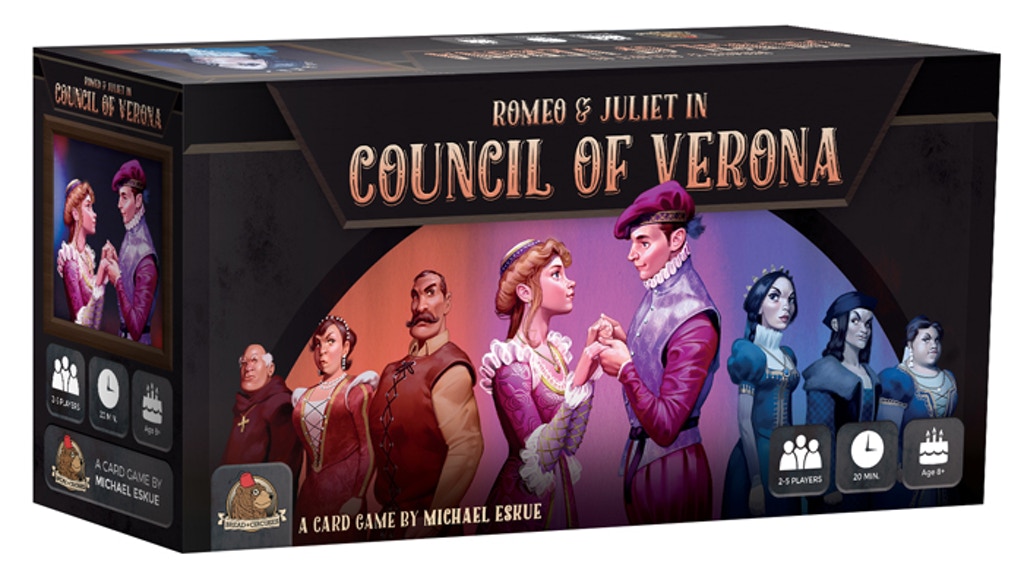 JUST LAUNCHED! Players take on the role of influential citizens of Verona and act to use their influence to either add characters to the council or cast them into exile. Through thoughtful hand management of their cards and clever placement of influence tokens, players gain victory points based upon the agendas of the characters at the end of the game.
---