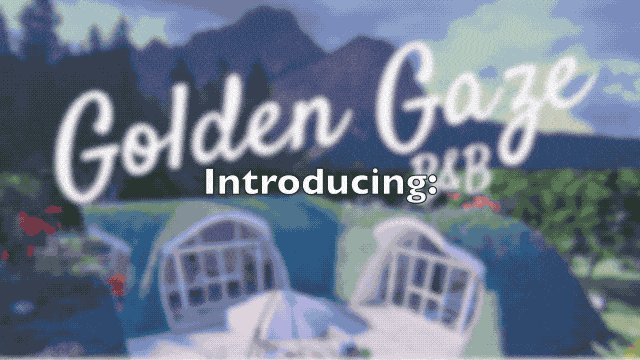 #1 Staff Favorite
This queer and Black-owned farm-to-table B&B's vision is simple: sustainability, accessibility, and inclusivity. They want to create the type of deeply healing, eco-friendly vacation retreat that they have always been looking for. Golden Gaze is a unique, adults-only, farm-to-table B&B in Western Canada's beautiful mountain ranges that will invite a deeper connection both to yourself and the world around you.
---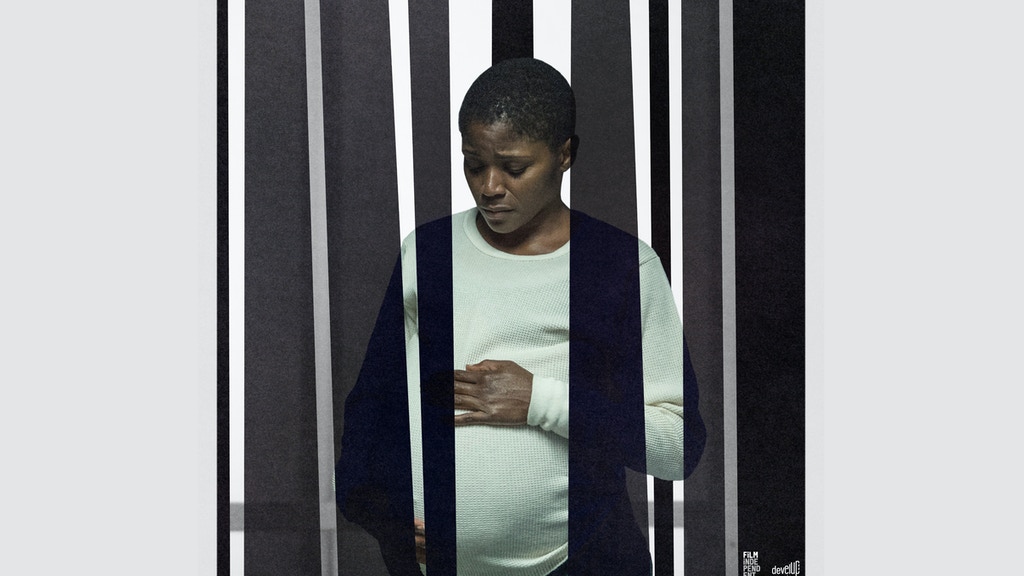 Aria is pregnant and incarcerated, but she is determined to turn her life around. In her quest to become a good mother and "model inmate" she overcomes harsh prison culture and past addictions. When Aria goes into labor, she faces her biggest challenge yet; Aria must hold on to her baby and dignity in a dehumanizing system that threatens both. Based on a true story, this character-driven drama sheds light on a growing and often invisible demographic: incarcerated pregnant women.
---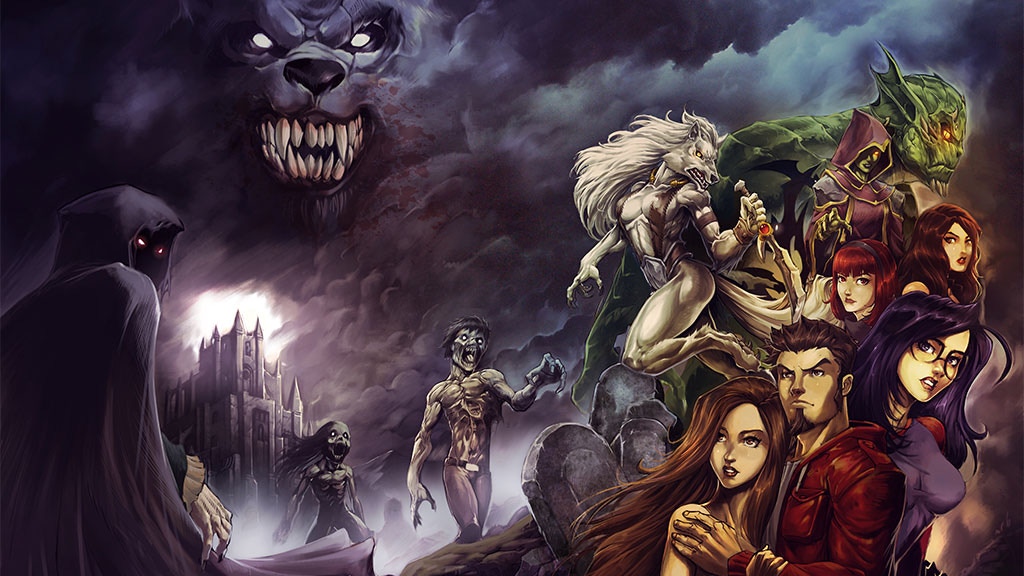 Born into the outcast breed of werewolves known as the Monoki, eighteen-year-old Rodney Marcelli is reluctantly thrown into an ancient war between good and evil in today's world where the line has blurred. With the help of Snow Paw, the Pureblood Monoki, and the supernatural evil slayer, Night Hunter, Rod must learn to master his newly found lycanthropy and mysterious kinetic energy power that only he possesses. Rod must fight the Dark Covenant in order to avenge his friends and family and to save the girl he loves from the master vampire, Lord Malice. Rodney Marcelli is Night Wolf!
---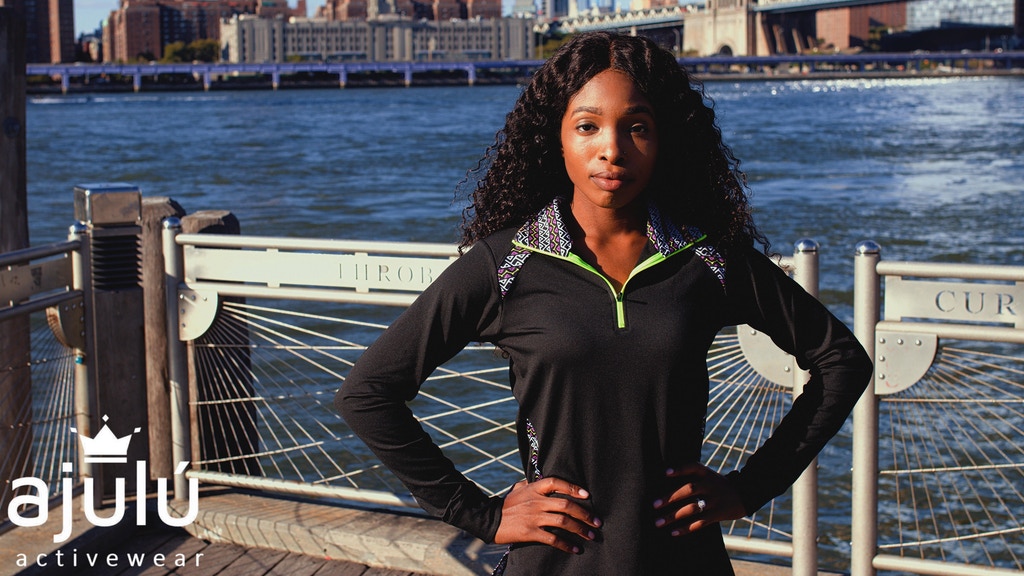 ENDING SOON! These Africa-inspired designs add a hint of African style to the activewear designs that you already love. Everyone will be asking where you got yours. Be the first of your friends to try one on. And if you don't absolutely love it, they offer a 30- day risk-free return policy.
---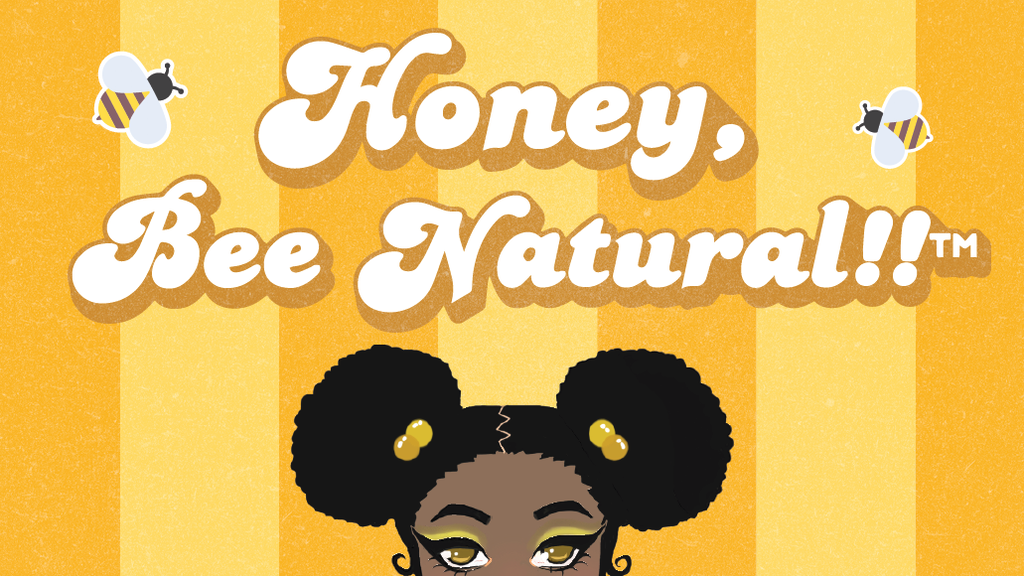 This natural hair enthusiast is looking to share her love of good quality, budget-friendly, and wholesome haircare with the world! They already have 4 products in their line, with additional funding they would be able to expand the hair care line to include more products that she has been brainstorming and researching.
---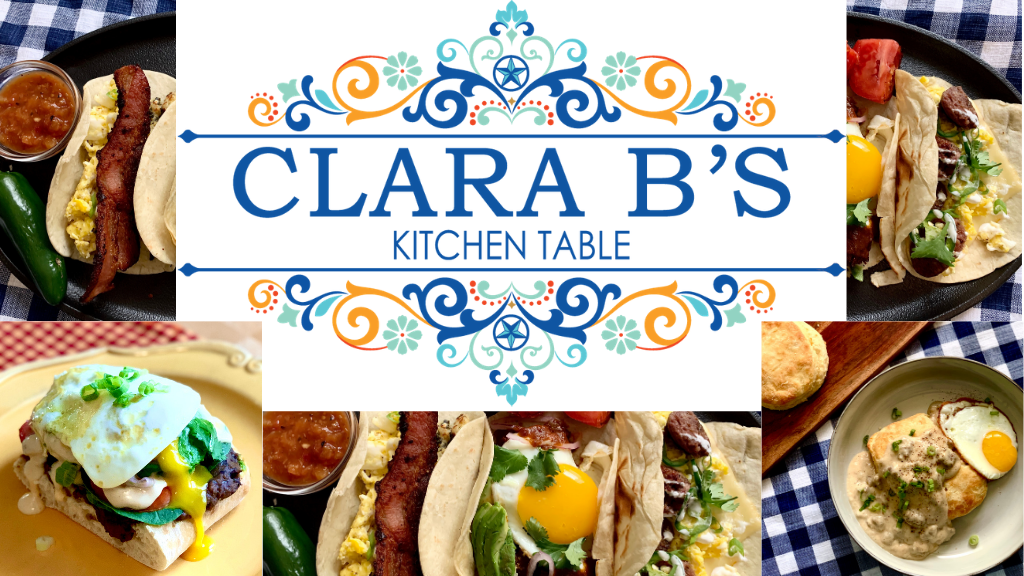 Clara B's Kitchen Table is a contemporary homage to a time when scratch cooking and baking was all there was. This modernized casual dining concept features a food truck with Texas brunch favorites and a limited catering menu that isn't available anywhere in the local area. This is true Southern hospitality; an eclectic mix of her grandmother's roots in Louisiana and eventual move to Texas. A mix of the best that BBQ, Tex Mex, and a little Creole has to offer for all the easy Sunday mornings one could hope for.
---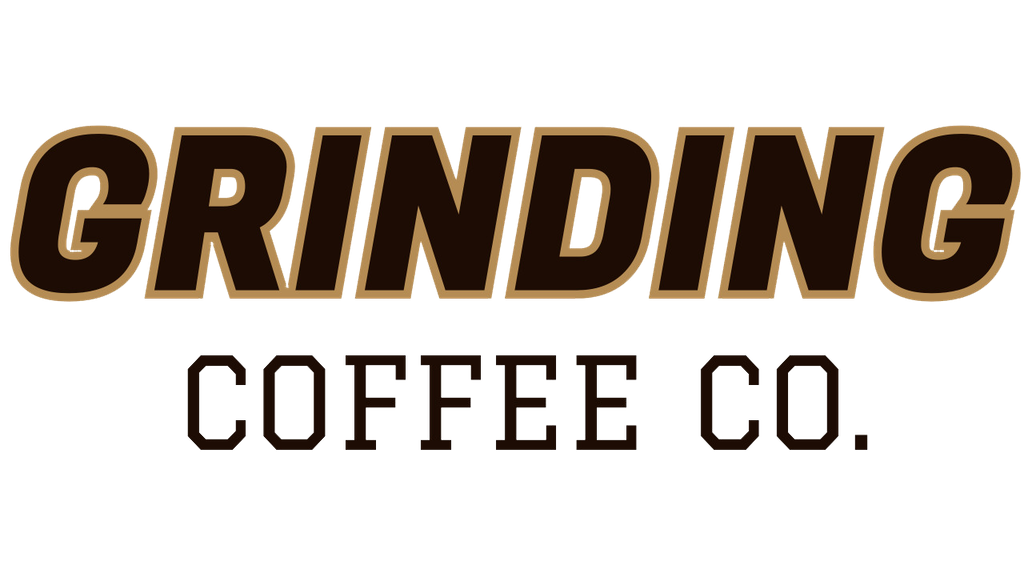 Grinding Coffee Co. is a black and LGBTQ+ owned coffee business aimed at providing coffee for gamers. They are set on providing a healthy alternative to energy drinks and gamer supplements. Few people read the label on energy drinks and supplements. There are ingredients within those drinks that just aren't good for you. Why not drink a 0 calorie, all-natural alternative that will keep you awake? This is where Grinding Coffee Co. comes in. Their coffee is 100% organic, fair-trade coffee available in ground, cold brew (coarse bean), whole bean, and espresso (ground) bean.
---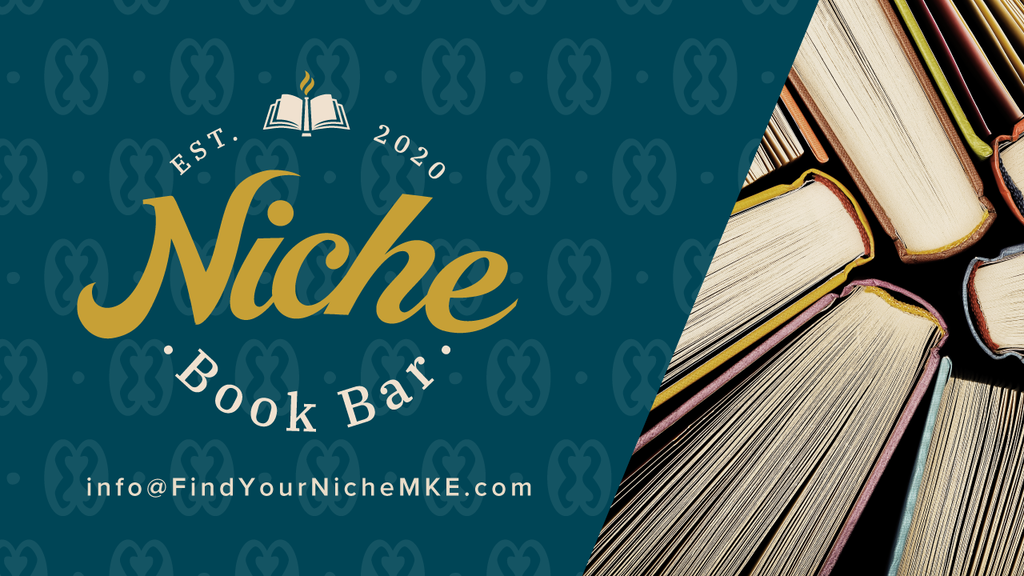 Niche Book Bar will be Milwaukee, Wisconsin's only Black-owned bookstore selling varied Black Literature since 2017. It will be a place to browse shelves, grab a simple coffee or tea, and sip a glass of wine. Niche will host book clubs, author events, storytimes, and everyday bookworms!
---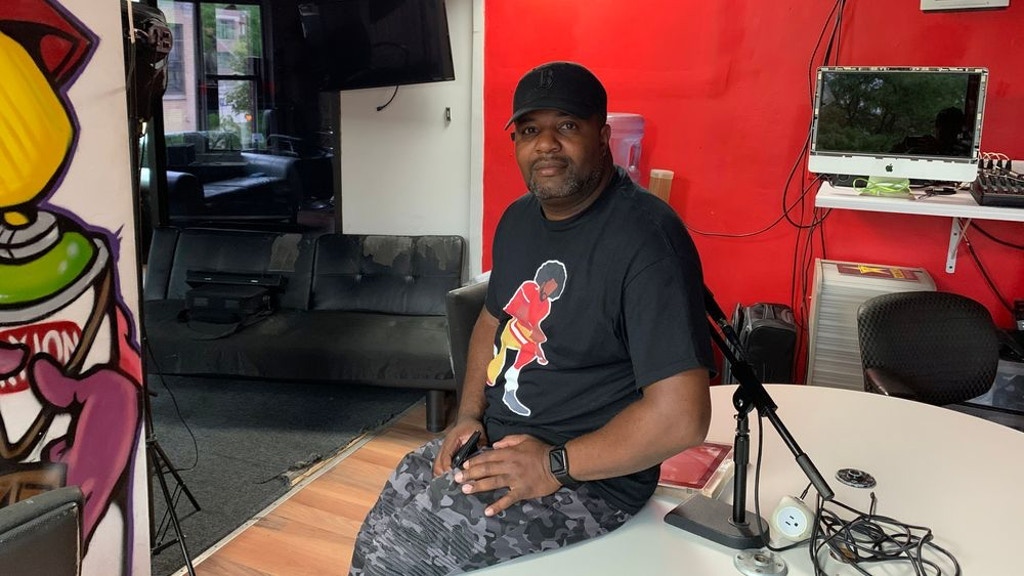 Malcolm X said, "The media's the most powerful entity on earth." This quote has surely been proven accurate, as society is a direct reflection of the media's desired portrayal. It's necessary that we control our own media and narrative. If Black Lives Matter, the black community must have transparent ownership of its own voice, through radio and media. Together we can create the culture of black media in Rhode Island which will recognize our leaders today, and create the leaders of tomorrow.
---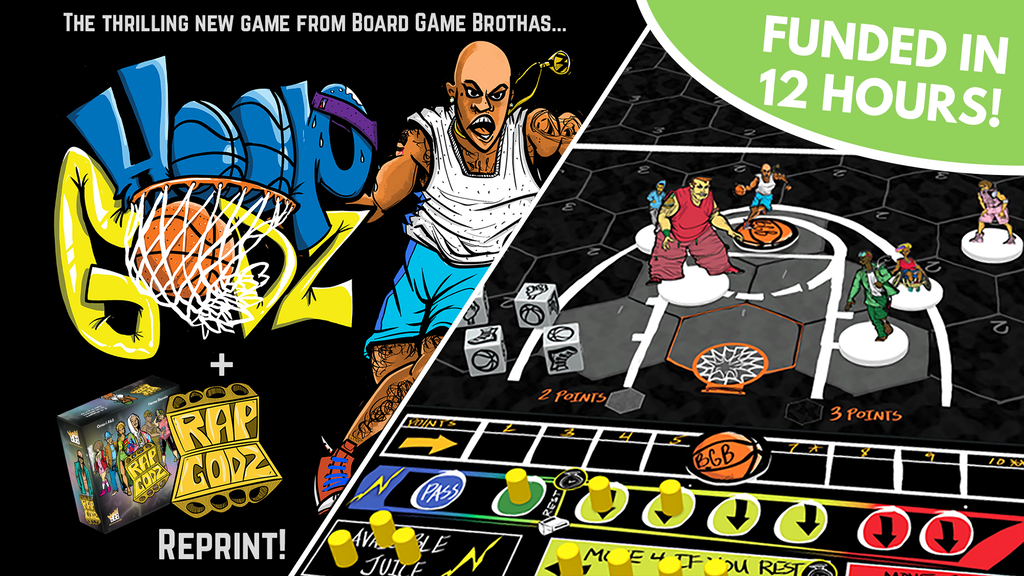 Hoop Godz is a 2 player head-to-head street basketball board game that brings the skill, tension, excitement and competition of the sport to your tabletop! It requires strategic decision making as you move your players around the court and manage your team's energy with the unique JUICE system. Actions on the court lead to real-time dice battles to determine who comes out on top.
---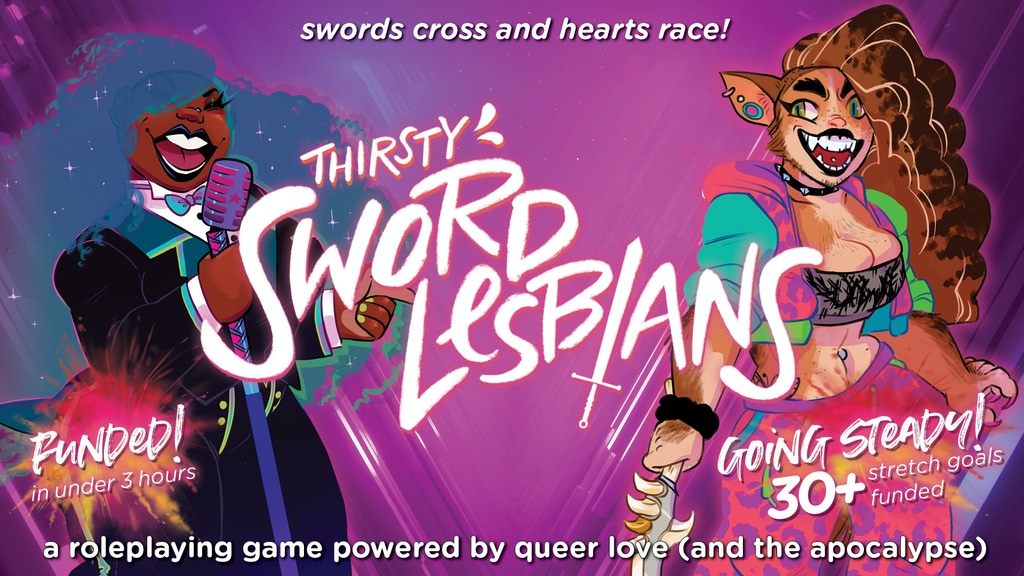 Thirsty Sword Lesbians battle the Lady of Chains when her enforcers march down from the frosty north. They rocket through the stars to safeguard diplomats ending a generations-old conflict. They sip tea together and share shy glances at the corner cafe with their old classmates and comrades. Even when swords are crossed, they have the potential to connect more deeply than anyone expects.
---
We, as BackerKit, stand in solidarity with the Black Lives Matter movement. We stand against racism and anti-blackness, police brutality, and the systemic racial injustices that the Black community faces. We are highlighting Black creators and their projects in this blog. You can read our full statement here.