Pintopia is a multi-campaign, cooperative crowdfunding event by BackerKit — and you! It's a celebration of creative collaboration where artists work together to bring you the best enamel pins around, and backers have the power to unlock exclusive designs. Learn More »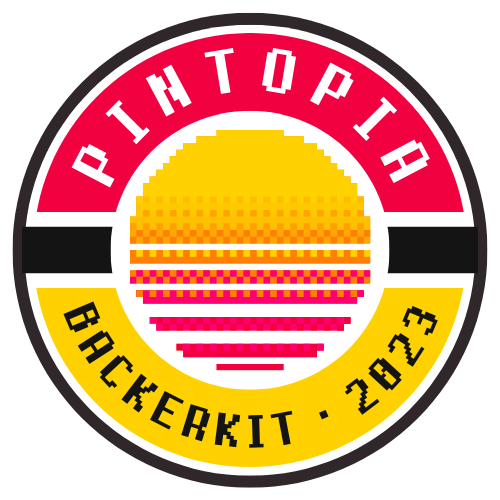 Cooperative Goal
Get all Pintopia projects funded
All backers who back 1+ projects receive a Free Pintopia 2023 Pin from BackerKit if all Pintopia projects are funded. Learn more »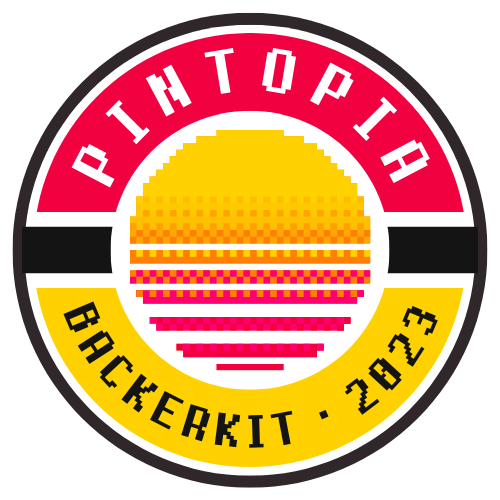 Your Pintopia Goals
Back more Pintopia projects
The more you back, the more you earn. Back multiple projects to earn limited edition Pintopia pins including our creator-collab pins. Learn more »
Just getting started!

Backed 1 Pintopia project

Collab Pin #1 | Pipe Weed Moth

Backed 3 Pintopia projects

Collab Pin #2 | As If Ghoulfriend

Backed 5 Pintopia projects

Collab Pin #3 | Jupiter Purring

Backed 7 Pintopia projects

Limited Gold Trophy Pin!

Backed 10 Pintopia projects

Secret Reward!!

Backed 20 Pintopia projects
Biggest Contributors
Who is making an impact
Jason Furie
20 projects backed
David Bell
20 projects backed
Meet The Creators
My work is a mix of monsters, creeps and anxiety filled weirdos - among other Beautiful and horrible ladies and Gents. I create paintings and illustrations that entice the viewer to look at the macabre in a whimsical light. Inspired by the supernatural, near death experiences and the ghosts that surround us. I utilizes my dreams, nightmares, and neuroses as my main point of inspiration, trying to create visions that are as real to me as anything else in our physical world. My work carries an element of playfulness, although I depict dark subject matter, I tend to instill a satirical component in my work, in hopes to convey the overall madness of the human condition. I don't consider himself mad. But I'm not afraid to leave people wondering.
View Full Profile
Justin Sirois owns Severed Books and operates. He is also a product developer for Exalted Funeral. He is the author of seven novels, a lot of RPG books, and even some poetry things. Justin has won five individual Maryland State Arts Council grants for fiction and poetry. He lives in Maryland where he writes and draws and makes stuff. 
View Full Profile
My Current Project
Every Bug Is Fucked
by Justin Sirois x Jarrett Crader
240% Funded
Devon Trevelyan is the owner and proprietor of Knight Moves Café, a board game café in Boston. Through Knight Moves, Devon is able to combine his lifelong love of games with his passion for community engagement. He is even able to occasionally use his music degree (Northeastern, Class of 2006) to serenade customers while they play games, drink coffee, and spend time socializing without screens.  
View Full Profile