Pintopia is a multi-campaign, cooperative crowdfunding event by BackerKit — and you! It's a celebration of creative collaboration where artists work together to bring you the best enamel pins around, and backers have the power to unlock exclusive designs. Learn More »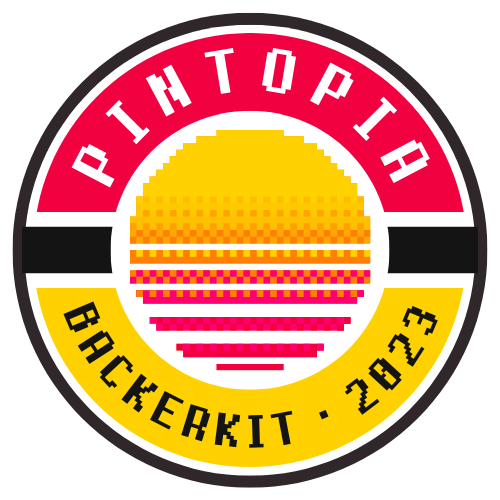 Cooperative Goal
Get all Pintopia projects funded
All backers who back 1+ projects receive a Free Pintopia 2023 Pin from BackerKit if all Pintopia projects are funded. Learn more »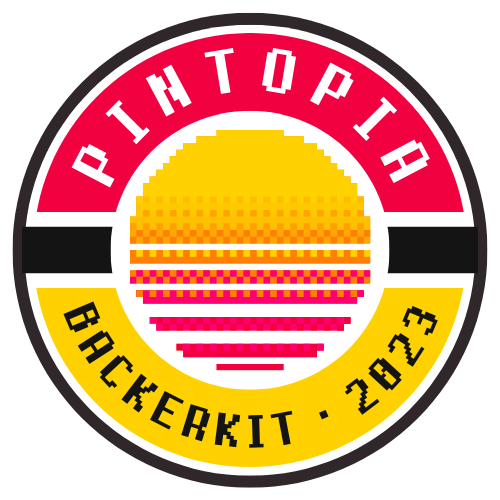 Your Pintopia Goals
Back more Pintopia projects
The more you back, the more you earn. Back multiple projects to earn limited edition Pintopia pins including our creator-collab pins. Learn more »
Just getting started!

Backed 1 Pintopia project

Collab Pin #1 | Pipe Weed Moth

Backed 3 Pintopia projects

Collab Pin #2 | As If Ghoulfriend

Backed 5 Pintopia projects

Collab Pin #3 | Jupiter Purring

Backed 7 Pintopia projects

Limited Gold Trophy Pin!

Backed 10 Pintopia projects

Secret Reward!!

Backed 20 Pintopia projects
Biggest Contributors
Who is making an impact
Jason Furie
20 projects backed
David Bell
20 projects backed
Meet The Creators
Protect the Caravan in a collection of brands, creators, and artists in the gaming space. We're small teams of people that want to offer new and quality products for RPGs, board games, cosplay, and more. 


Together we're creating a space to be expressive and creative, so if you like the sounds of that and want to support us this is the place to do it!
Cheers- The Caravan



View Full Profile
My Current Project
DND PIN CLUB
by Protect The Caravan
835% Funded
Recently Backed Projects
The Serenity Seeker
by Daryll Peirce
167% Funded
Devon Trevelyan is the owner and proprietor of Knight Moves Café, a board game café in Boston. Through Knight Moves, Devon is able to combine his lifelong love of games with his passion for community engagement. He is even able to occasionally use his music degree (Northeastern, Class of 2006) to serenade customers while they play games, drink coffee, and spend time socializing without screens.  
View Full Profile