Pintopia is a multi-campaign, cooperative crowdfunding event by BackerKit — and you! It's a celebration of creative collaboration where artists work together to bring you the best enamel pins around, and backers have the power to unlock exclusive designs. Learn More »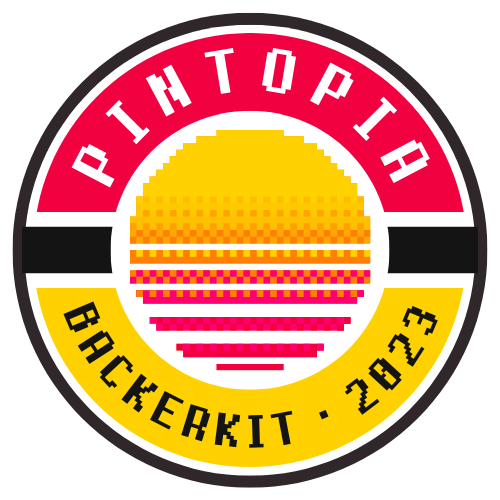 Cooperative Goal
Get all Pintopia projects funded
All backers who back 1+ projects receive a Free Pintopia 2023 Pin from BackerKit if all Pintopia projects are funded. Learn more »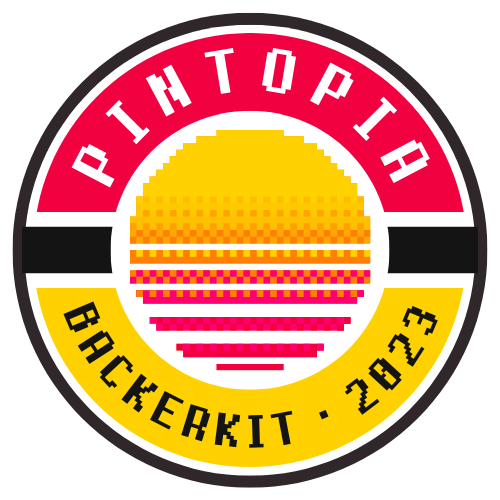 Your Pintopia Goals
Back more Pintopia projects
The more you back, the more you earn. Back multiple projects to earn limited edition Pintopia pins.
Just getting started!

Backed 1 Pintopia project

Collab Pin #1 | Pipe Weed Moth

Backed 3 Pintopia projects

Collab Pin #2 | As If Ghoulfriend

Backed 5 Pintopia projects

Collab Pin #3 | Jupiter Purring

Backed 7 Pintopia projects

Limited Gold Trophy Pin!

Backed 10 Pintopia projects

Secret Reward!!

Backed 20 Pintopia projects
Biggest Contributors
Who is making an impact
Jason Furie
20 projects backed
David Bell
20 projects backed
Meet The Creators
A lifelong artist, I started my career as a freelance illustrator before shifting roles to in-house graphic designer for a major travel guide publisher and a feminist press. I currently make my living as the graphic designer and illustrator for a preeminent leadership development organization for girls.

When I'm not creating art, I like to get outdoors to find inspiration for new art. I love hiking and camping with my wife, playing board games, reading tarot, and debunking my own mysticism. 

We live in a cute little house in the beautiful Pacific Northwest with a cute little black cat named River.

Follow me and find more of my work here:


View Full Profile
Nick is an award-winning illustrator from Boston, now living in Los Angeles. Mostly working in TV animation, Nick has helped design for shows like Midnight Gospel, Rick and Morty, The Mighty Ones, Invincible, and more.
Co-founder and art director of
Lay Waste Games
, an indie board game publishing company that has produced some of the highest quality games since 2015.
Nick enjoys a lot of things, like soda, dogs, and sports! Loves creators but hates when machines try to make art. His work can be seen
here
. 
View Full Profile
My Most Recent Project
Mechanical Error
by Nick Nazzaro
185% Funded
Recently Backed Projects
Frantic Familiars
by Carrie Alyson | Aspenhearted
572% Funded
Lovecraftian Horrors
by Rick Kitagawa
257% Funded
90s Starter Pack
by Liquid 90s
456% Funded
Hey everyone! Creator KasuCope here!  
As a self proclaimed introvert, I am so excited to share these new and fun pins designs with you! As every introvert knows, people can be draining and sometimes plants are just easier. Given the choice to get dolled up and go out and party or to stay home in comfy clothes with a good book and a great atmosphere, the choice is obvious. For many of us introverts our home is our sanctuary and atmosphere is everything. So don't miss this opportunity to spruce up your space with these fun and sassy pins! 
If you made it this far and are still reading this I'll let you in on a little about me. I grew up always loving and doing art but never pursued it as a career. I went to college and ended up graduating with a bachelor's of Chemistry and a Master's of Education. I spent the first few years of my married life teaching secondary science. After our first child was born I chose to stay home and spend my time and energy raising our children. I still enjoy doing art in my rare spare time, but most of my art has been for myself or small commissions. I am an artist that mostly works with charcoal, and acrylic and watercolor paintings. Digital art is a new adventure for me and I am excited to begin to stretch my artistic muscles again after so many years. 
Creating pins is a very exciting first project for me. I have always loved collecting pins from places I have visited or unique pins that capture my attention. If you are visiting this page I would love your support for the beginning of my journey as I am sure there is more to come! 
View Full Profile
My Most Recent Project
People Succ, Grow Plants!
by KasuCope
249% Funded
Recently Backed Projects
People Succ, Grow Plants!
by KasuCope
249% Funded
Crypt-Kids
by Matt Harding
214% Funded
Movie Moths
by Jason Furie
518% Funded
Join The Conversation!
by
Super Backer
Backed 25 or more crowdfunding projects