Project Update: Deliveries, Deadlines, Dates, and Locked Orders
Hi everyone,

Things have been cruising along over here at The Black Piper, and we have a few things to chat with you about regarding deliveries (which have started, yay!), deadlines, dates, and (sorry to break the alliteration...) locked orders. 



Locked Orders
First thing, as the time for the locking of orders has come, the next step will be charging cards for items added through the BackerKit pledge manager. We'll be doing that later this week and wanted to give you a heads up in case you need to make any adjustments with your cards or funds. If you foresee any issues, please let us know, and we'll be happy to work things out with you.

(Or if any of you have any last minute changes you want to sneak in, send us an email, and we'd be happy to oblige if it's before we charge - likely this weekend.)

As a reminder, shipping will not be charged at this time - that will happen as we get closer to the shipping date, and we'll make sure to communicate with you beforehand so that you are prepared!



Rewards Delivery
We have started delivering some rewards! We sent out both Reflections and the digital artwork a few weeks ago (though the downloads may not show up for everyone until charges are settled.) But if you backed those two rewards and you have a zero balance, then you should have gotten an email and/or be able to see them in your download section on BackerKit.


Tales of The Black Piper
A few stories have come in from a handful of authors (thank you to those who have already submitted!) Those who have not yet submitted, the deadline is June 30. If you can't find the link to the form for submission, please message us.

We have been preparing things on our end, and will be ready for editing in full force in July! This will be an especially exciting time - getting to work with each of you individually, and we hope you're looking forward to the experience!



Refractions
This album has been moving forward steadily, though slowly. We've been having to rebuild old sessions manually in a painstaking/time consuming process, updating old instrumentation, rebuilding mixes, etc. And we're doing some solo recording to help polish a few of the tracks. We're making good progress, but it's likely that delivery on Refractions will be pushed back a little, but we'll keep you updated. 

That said, we may consider releasing a "part 1" in July and the remainder/"part 2" once it's ready.

Either way, we'll make sure you know as soon as we have things more fully nailed down.


Well, that's all for now! Looking forward to great stories from all the authors!

All the best,
Michael & The Team @ The Black Piper
Project Update: Submission Info For Authors
Hi all,

We're sending this update as a backer only update, just for authors. There doesn't seem to be a way to only send this to those who select a specific tier, so please pardon the extra update if you backed any of the other tiers!

All best,
Michael
Project Update: Surveys Coming Soon + Notes About Shipping
Hi everyone!

I hope you've had a lovely week!

So, we have the surveys all ready, and they should be sent to you soon, so keep an eye out for them!

We will also be sending out information for our authors in a separate update (also coming soon.)

Shipping

A few quick notes about shipping: since it'll take some time to get through the production of this project, shipping will not be charged yet. As you go through your survey, it may still ask for your shipping address now. You will be able to change that before we go to ship, and we will send out additional updates as we get closer to make sure that you are all aware before we lock down the orders/shipping addresses and charge.

As always, let us know if you have any questions!

All the best,
Michael & The Team @ The Black Piper
Project Update: Campaign Success - Thank you! + Schedule + Housekeeping
Hi everyone,

What a campaign we've had! We are so grateful and excited that you are along for the ride. Looking back at the last month, here are a few of our milestones:


We were fully funded before we launched (we were the first ever campaign to do this)!
We reached the narration goal (we're super excited about this one)!
We raised over 3x of our main goal!
I just gotta say:
We're over here celebrating with gratitude, and we're excited to get started producing some cool stuff!
So, on to some business.
SURVEYS
We are currently preparing surveys, which we will have to you in the next week or so. Make sure to keep an eye out for those.



SCHEDULE
Here's what to expect with regards to the schedule. (I'm going to address a few items below the graphic.)
Reflections & ARTWORK DELIVERY
We have this listed as happening in mid-May, but since 99% of the production for these items is complete, we'll send these out as soon as we have everyone's surveys in. (Likely even sooner, since digital distribution doesn't hinge on orders being locked.)



STORY SUBMISSION TIMELINE & INFO
Many of you have either already started your stories or (in some cases) already completed them. We are putting together a submission form for you to send us your story along with some details, and we will send you a link when it's ready. Once you have that form and have completed your stories (and
ensure that they follow the guidelines listed
here
), you are welcome to submit the form with your story.
With the submission deadline June 30, editing will start in earnest in July, but depending on the number of stories we receive early and our editor's schedule, we
may
get started on editing some of the stories sooner. Regardless, once we have your story, Jane, our editor, will coordinate efforts with the alpha / beta reading teams to begin that part of the process.
A FEW OTHER THINGS
Tales Digital Delivery:

For those who have elected for a digital version of Tales, we are planning on providing an option for you to receive those piecemeal as they are ready. You are welcome to select this option during the survey process, but there will also be the option to await for the completion of the full anthology. I mention this, because we are planning a layout/format for the anthology that collects similar submitted stories into categories, and then we will introduce each section/category with a special story (and/or introductory remarks). Either way, totally up to you, and regardless of which option you select, you will receive the full anthology when we are finished.

No Post-Campaign Store:

Many campaigns, once they finish, will open a post-campaign store, allowing people who missed the pledging period to also back the campaign. We are not planning to do this for this campaign, primarily for the sake of author royalties.

To explain: for the purposes of distribution of the anthology (when we get to that point), we will be partnering with a service that manages sales and royalties -- essentially one that will: 1. provide reporting to individual authors, and 2. handle the payment disbursal. Our goal with this is two-fold:


We want to make sure authors have clear access to the numbers and receive any royalties automatically, and
We want to reduce the burden on our own team (with regards to accounting, reporting, and disbursal), so that we can focus on producing the anthology.

Since the BackerKit post-campaign store does not have these (automatic) capabilities built-in, we will wait until the anthology is ready for sale to begin, well, selling it. Ultimately, we feel that getting the anthology completed, released, and marketed sooner will be the best use of resources and time.

If you have any questions or thoughts about this, or anything else, please let us know.



THANK YOU!

Thank you all again! We are so glad and grateful that you are on this journey with us, and we can't wait to dig in!

All the best,
Michael & The Team @ The Black Piper
Project Update: Narration achievement - Unlocked! + How to get it
Well... that didn't take long! You are all awesome! Narration has been funded!
SO STOKED to be working with this amazing narrator!
For those who have selected a digital tier, you will be able to choose between ebook and audiobook when you fill out the survey after the campaign. If you'd like
both
options, we've included an audiobook add-on for a low price that you can add to your pledge.
For those who have selected a physical tier, if you'd like an audiobook copy as well, you can either add it to your pledge now or during the post-campaign survey. We've kept the price pretty low ($5), just to help make it more accessible if you'd like both the physical copy and an audiobook.
Author tiers will receive the audiobook for free!

You are all amazing!
Now to see if we can hit the soloist stretch goal in the next 7 hours... 🤞
All the best,
Michael & The Team @ The Black Piper
Edit
Narration of Tales of The Black Piper by Reginald West
Goal:

$12,500

reached! — We did it! This project reached this goal!
Project Update: ✨FINAL COUNTDOWN✨ + Additional 500 Words Per Author Tier
Here we are, in the final 10 hour stretch! We've passed $12K and are closing in on the narrator stretch goal! You are all amazing!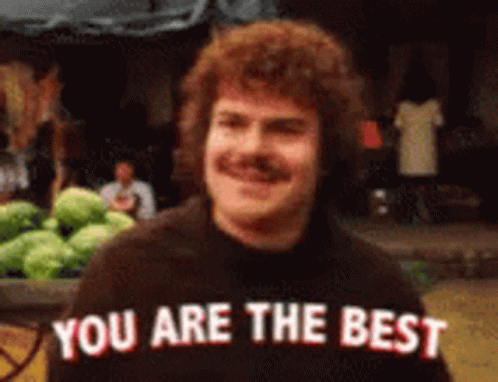 THANK YOU ALL!!
We can't thank you enough. It's been an amazing experience getting something new and different off the ground, and your support and encouragement mean everything! We are excited to be looking forward to the coming months, working with each of the authors and fulfilling rewards.



ADDITIONAL 500 WORD BONUS
As a thank you to the authors, we are adding an additional 500 words to the Author (and Author + Songwriter) tiers. Authors: you can either use this to expand your stories a little if you're feeling squished for space or to include a second story! (Or donate the space to a friend!)
Once again,
thank you
all! And please feel free to reach out in comments or DMs or through email. (
Discord
also works well, as we're building a community over there.)
All the best,
Michael & The Team @ The Black Piper
Project Update: Cross Promotion with E. A. Hendryx
Hi all,

I hope you're all doing well!

We are in the final week of the Tales of The Black Piper campaign and so grateful and excited! As it turns out, one of our writers, E. A. Hendryx, is also in the final week of a Kickstarter campaign for her latest book, Suspended in the Stars, a YA Science Fantasy novel that is also ending on the 31st, and we're excited to team up with her for a fun cross-promotion.

So, here's the deal: we are creating an exclusive short story + soundtrack/song which we will be giving exclusively to backers who back both campaigns! And here's a lovely graphic she drafted up that I'm sure will seal the deal:



Project Update: Audiobook @ $12.5K
Hi all,

Looking at the results of the audiobook vs soloists and crunching the numbers (and thank you to all 44% who voted), it came out pretty close to even. So, we've decided to go ahead with, well, both options, but staggered so that the audiobook, with Reggie West as narrator, becomes a reward if we finish the campaign with at least $12,500, and we will keep the goal of hiring soloists if we finish the campaign with at least $14,000.

Also, if we do get the audiobook reward, it will automatically be applied as a reward to all tiers. (So, you would all get it.)

So, win-win-win.

Also, happy pi(e) day. If you celebrate with actual pie, drop a comment letting us know what kind of pie. (My favorite is cherry, but we're doing huckleberry, since huckleberry's pretty swell as well.)

All the best,
The Black Piper Team
Project Update: POLL: Record Soloists - or - Receive a Narrated Audiobook @ $14K?
Hi all,
As we are looking at narration for a
Tales of The Black Piper
audiobook, we are considering swapping out the $14K goal - from the current "recording of soloists" to "a narrated
Tales
audiobook" - but we want to get your thoughts first. (As an aside/FYI, for those who are getting the ADVENTURER tier,
The Clockmaker
will very likely be narrated as an audiobook.)
Let us know your preference with regards to
Tales of The Black Piper
with your votes! (And comments, if you have any.)
Thanks in advance!
Michael
P.S. you can
hear the first episode of The Clockmaker here
, narrated by the amazing Reginald West.
Project Update: A Few Small Changes to the Contract Template
Hi all,

We've made a few small changes to the author contract template and wanted you to be aware.

First, we've fixed the royalty math. Essentially, the words "numerator and denominator" were swapped. Whereas, originally it was impossibly saying that you'd potentially get more money from royalties than we actually made from sales, now it should work out properly.

For total transparency, we have no idea what royalties will look like. But we still want to make sure to offer you some revenue should the anthology do well.

Secondly, we've removed the non-disparagement clause. Whereas this was intended as a protection for both authors and Black Piper team members, we've heard form some who believe that it could be used against authors by disallowing them from speaking up about issues, and whereas the author can be seen as "the little guy" in the relationship, we want to ensure that authors have as much power as possible. If you're an author, and you'd still like that clause in your final copy of the contract, we would be happy to include it. Again, we see that clause as a protection for everyone but are also very interested in making things as good as they can be for you!

If you have any other thoughts, concerns, or things you'd like to address, please don't hesitate to message us. And you can ask via email or publicly if you'd prefer. Please don't ever think you need to feel like "the little guy" (or gal)!

And thank you to those who have brought these issues to our attention!

With gratitude,
Michael & The Team @ The Black Piper
Project Update: $10K + Authors Receive Their First Payment!
Hi all,

Exciting news! On Saturday, we hit our first $10K (253% of the starting goal), thanks to all of you! That's a great milestone! We still have a long way to go for some great rewards, but we want to celebrate! So, we're excited to enact the first "author payment".

The Author Payment
Every time we hit a multiple of $10K raised (for the first time), all volume 1 authors (those pledged at the Author or Author + Songwriter level) will receive a $20 upfront payment! You will see this in the form of a drop in your tier base price - up to a total of $200 off the cost of a custom soundtrack! This is a special thing we worked out with BackerKit, and we're happy to announce that we have now (as of late Saturday night) dropped both the Author and Author + Songwriter tiers by $20 each.

Options
It's important to note that your current pledges are unaffected. So, if you pledged $350, your pledge is still $350, but the tier/level is now $330. This means you have 3 options. You can:
keep your pledge as it is, in which case, you will have $20 extra to spend after the campaign on additional rewards (or on shipping your physical copies);
manually adjust your pledge down by $20; or
use the $20 toward a greater add-on, and increase your pledge price by the difference if there is something you have your eye on.

Caveats/Notes
For those who elect to go with option 2, note that the project funding price will drop as you make your change. This has been accounted for, and you are welcome to do this at any point during the campaign.


Thank you all, and don't forget to spread the word! I've heard from a few author/backers who have been plugging the project "like crazy" to their writer's groups. This is awesome, and all of the word-of-mouth is helping! The more we raise, the more we can give back, so tell your friends, family, fans, neighbors - everyone!- to come support you!


With gratitude and excitement,

Michael & The Team @ The Black Piper
Edit
Every time we reach a multiple of $10k (for the first time), authors tiers will receive a tier reduction of $20, up to $150 off of a custom composition.
Goal:

$10,000

reached! — We did it! This project reached this goal!
Project Update: Fully Funded - Thank you!
Hi all,

Michael here. We are extremely grateful for the generosity and excitement you all have for this adventurous endeavor! Thank you all - to those who helped make this the first ever campaign to be funded before launch and to those who have shown up on our first day to put us over 175% of the main goal!

To the authors who have signed on: we can't wait to read and engage with your stories musically and in the editing phase. I know many of you have already started writing, and I've had the pleasure to read drafts of a few of them, only heightening my excitement. 

To celebrate the success of this first day, we'll be doing a live stream and inviting you all. We're ironing out the details now, but it's looking like it may be next Saturday, the 11th. I'll let you know. There may or may not be a happy dance involved. It hasn't been confirmed yet.

Lastly, thank you to those who have begun spreading the word! We'll need all we can get over the next 29 days!

You're all the best!

~ Michael & The Team @ The Black Piper


Edit
Tales of The Black Piper is happening!
Goal:

$4,000

reached! — We did it! This project reached this goal!