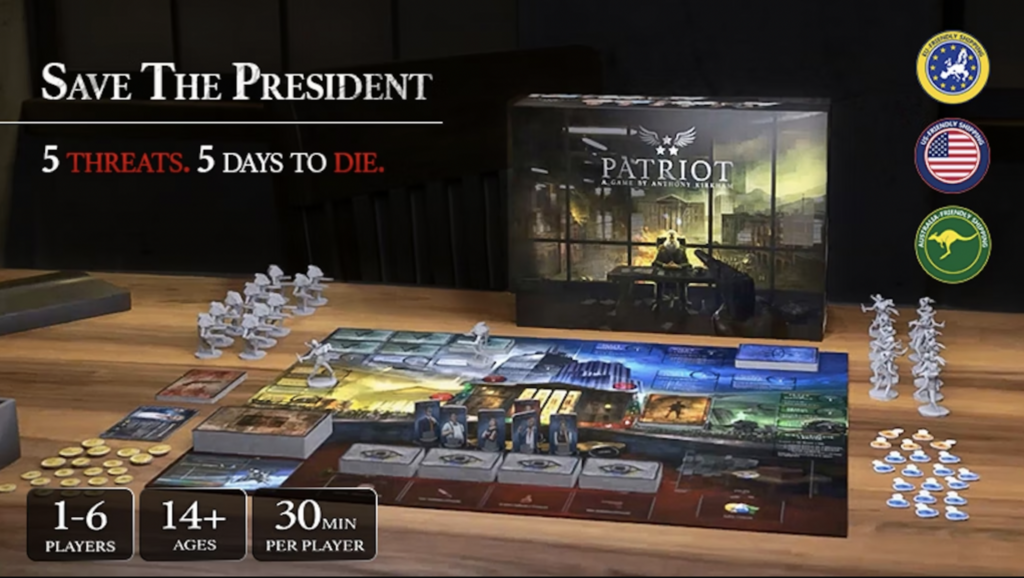 Patriot is a social deduction board game with elements of deck building, combat, and engine building for 1 to 6 players. Set in the world of Karmonia, Patriot's rich lore, dark art, unique mechanics, fun playing dynamics and multiple game modes set it apart from anything else you have ever played before! If you enjoy games like Dead of Winter and Battlestar Galactica - you will love Patriot, too.

Patriot has been professionally play tested, contains a 1-2p campaign mode, and a 3-6p espionage and social deception game mode, all of which are easy to pick up but hard to master. Patriot will play differently every single time through the countless options provided by the board and cards.
Click the image below to try out our game on Tabletop Simulator for free!
By submitting your email address, you agree to receive news and updates about Wild Robot Games's projects.
Powered by
BackerKit Launch