We're pitting baby vs. baby in an all out brawl for candy! In the game, you collect, trade, and steal candy cards which look like this: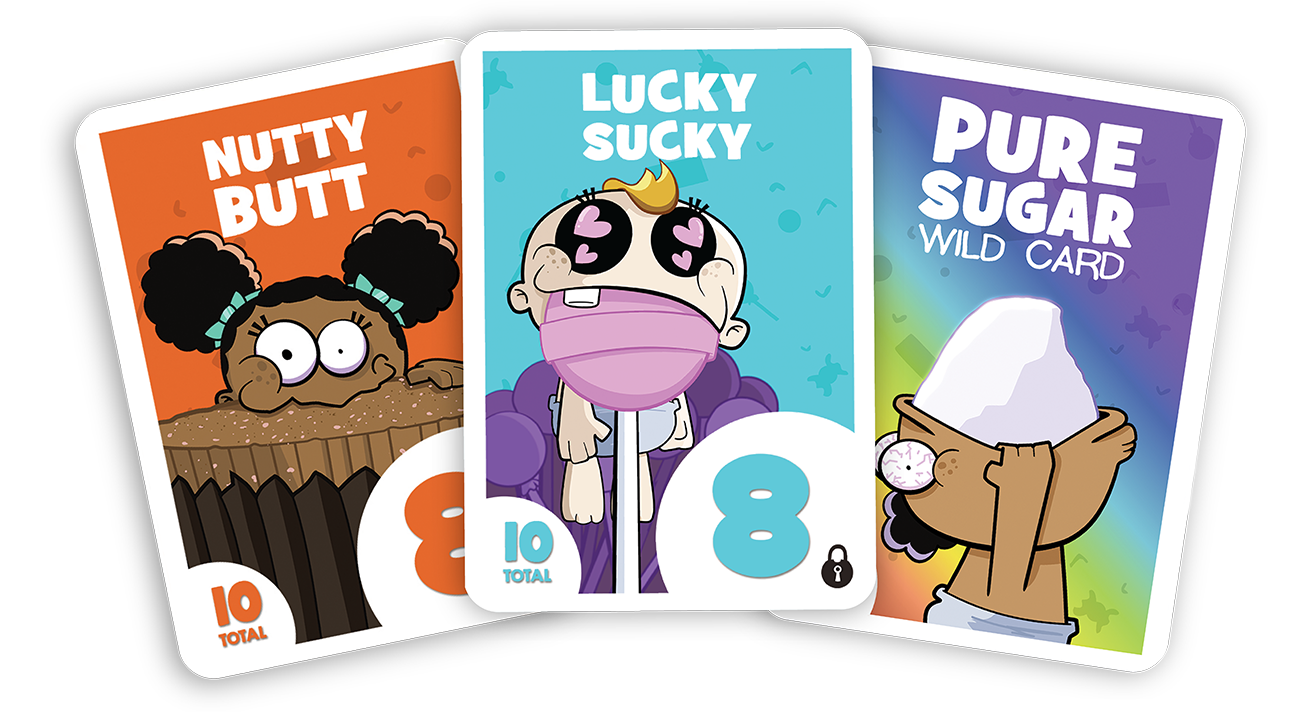 Just because they're cute, doesn't mean it won't get ugly. Use battle cards to unleash these pint-sized cutesy terrors — smash, bite, claw, or tickle your way to sweet victory.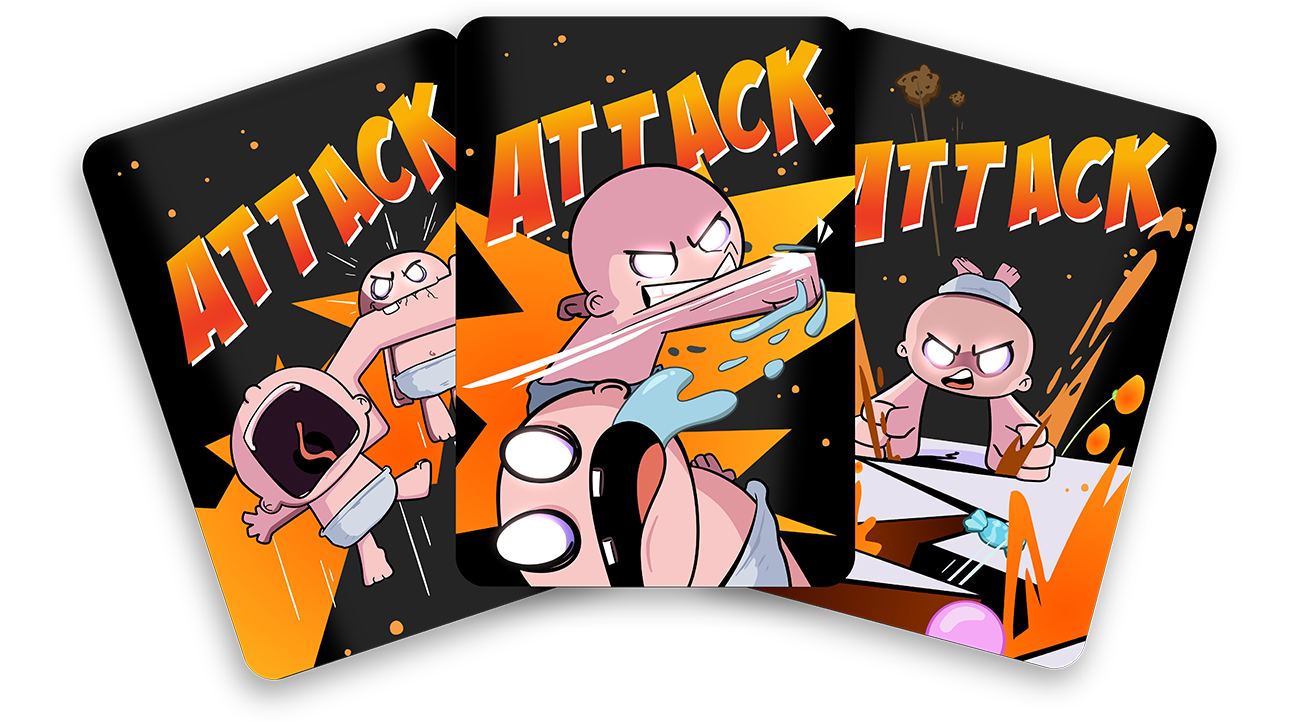 If you're excited to be in on the secret, we set aside some extra special cards for you. By signing up for our email list you'll get – 2 bonus Battle Cards – printed in extra special shiny, metallic goodness that feature characters from the Alex Clark Universe.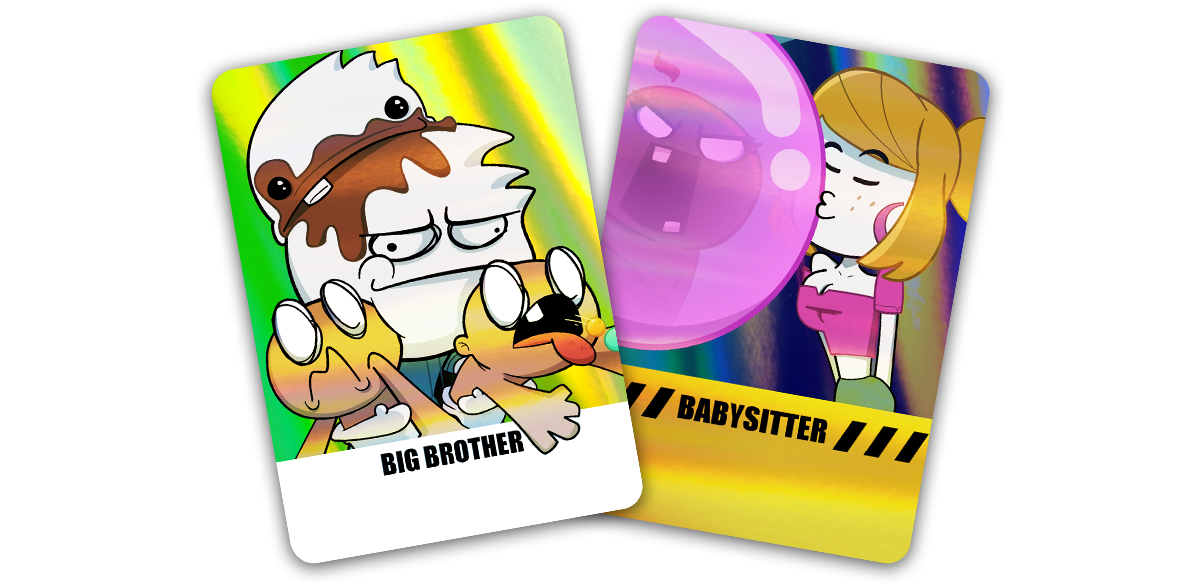 The foil versions of these cards are super exclusive, just for you, and won't be available in the retail version of the game. You'll also receive game updates, and be the first to know when we launch.