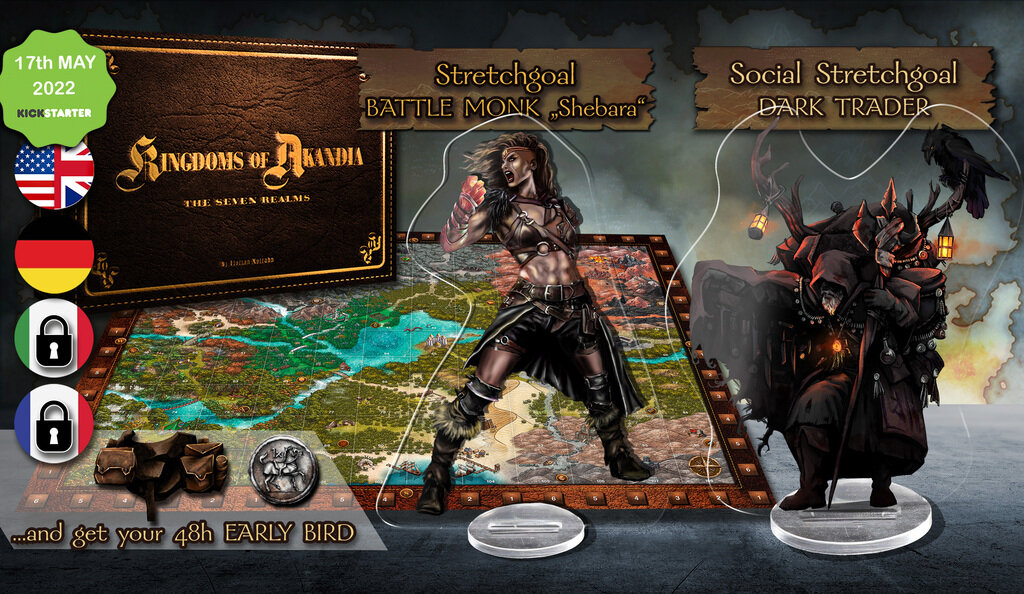 ALL Early birds UNLOCKED - well done! ➡️Or directly to Kickstarter: Preview-Kickstarter⬅️

It is an extensive FULL-cooperative open world fantasy boardgame. You and your friends are fighting together against the spreading darkness. You choose your group of heroes and have your own adventure over 35-65 hours of gameplay with 1-4 players.
By submitting your email address, you agree to receive news and updates about KoA Studios's projects.
Powered by
BackerKit Launch