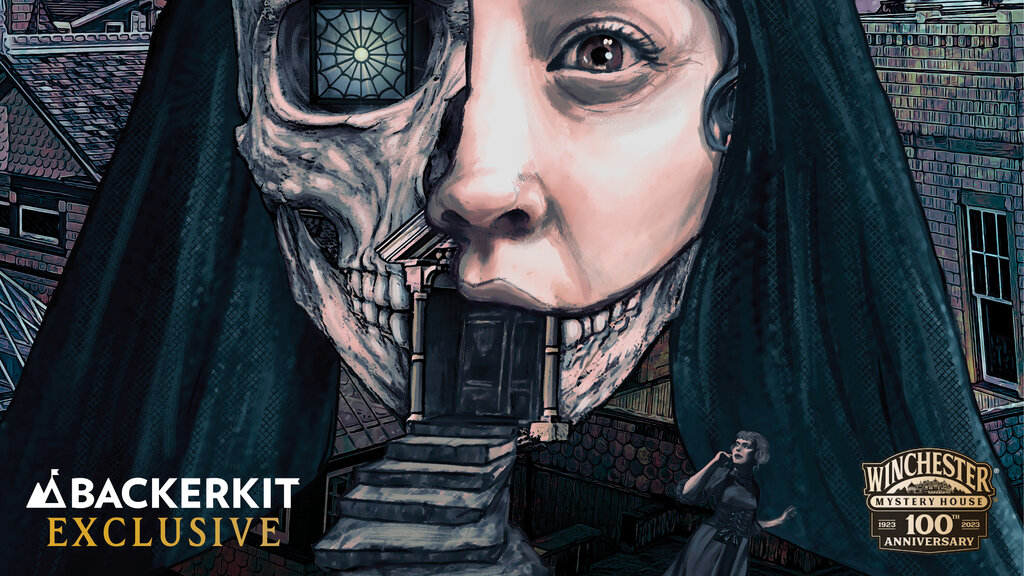 This officially licensed Backerkit-Exclusive Centennial Edition features wrap-around cover artwork by Joshua Werner celebrating the upcoming 100th anniversary and features extensive bonus content.
Produced with a limited-edition gold foil dress, this collectible printing of the book is available EXCLUSIVELY to Backerkit, and will NEVER be reprinted. 
This campaign will also be your FIRST CHANCE to grab the highly-anticipated roll-and-write Floor Plan: The Winchester Mystery House!
By submitting your email address, you agree to receive news and updates about Source Point Press's projects.
Powered by
BackerKit Launch