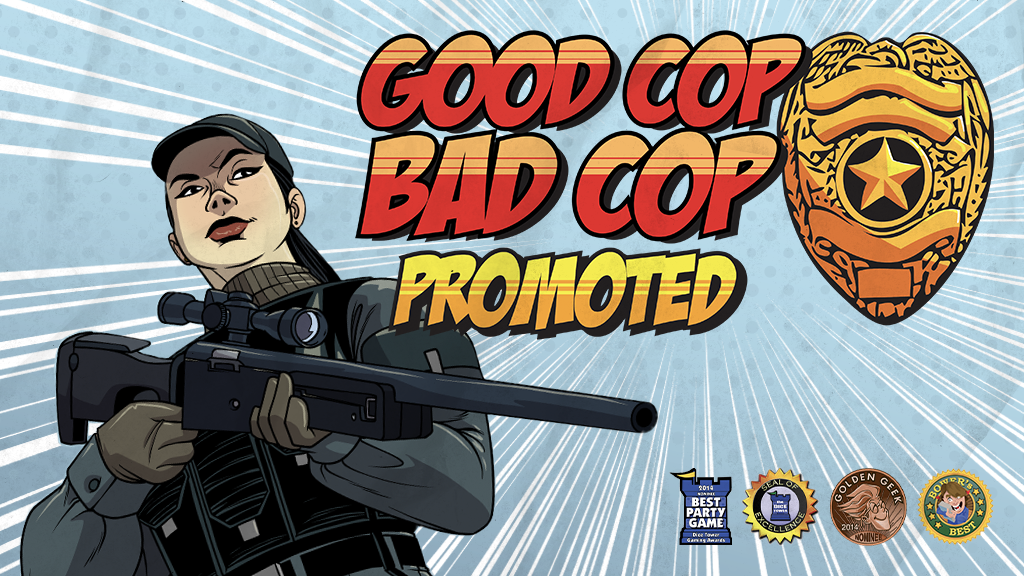 Highlights:
Earn medals for bravery in one game to get a promotion for the next game.
Get more equipment to spice up your game, including a special Kickstarter equipment pack!
The Big Box holds everything we've ever made for Good Cop Bad Cop, plus travel-sized organizers for each expansion to take it on the go!
Sweet custom sleeves are available to hide wear on your cards.
Catch up on any GCBC content you may have missed on past campaigns.
The 2nd Edition->3rd Edition Upgrade Kit is included for free too!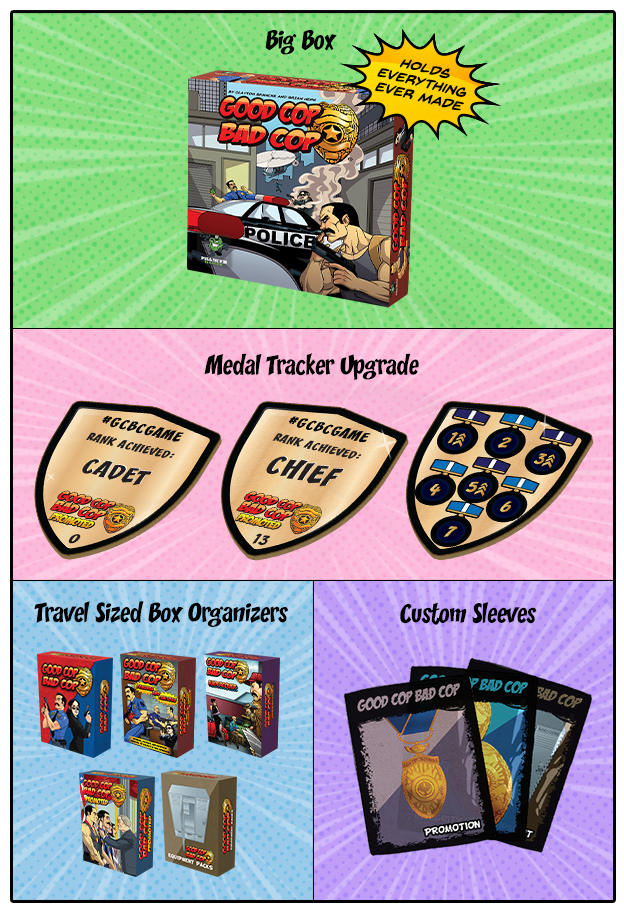 By submitting your email address, you agree to receive news and updates about PULL THE PIN GAMES's projects.
Powered by
BackerKit Launch