Hello Bridge Constructor fans!
We are very pleased to announce that Bridge Constructor: Breaking Point will launch soon!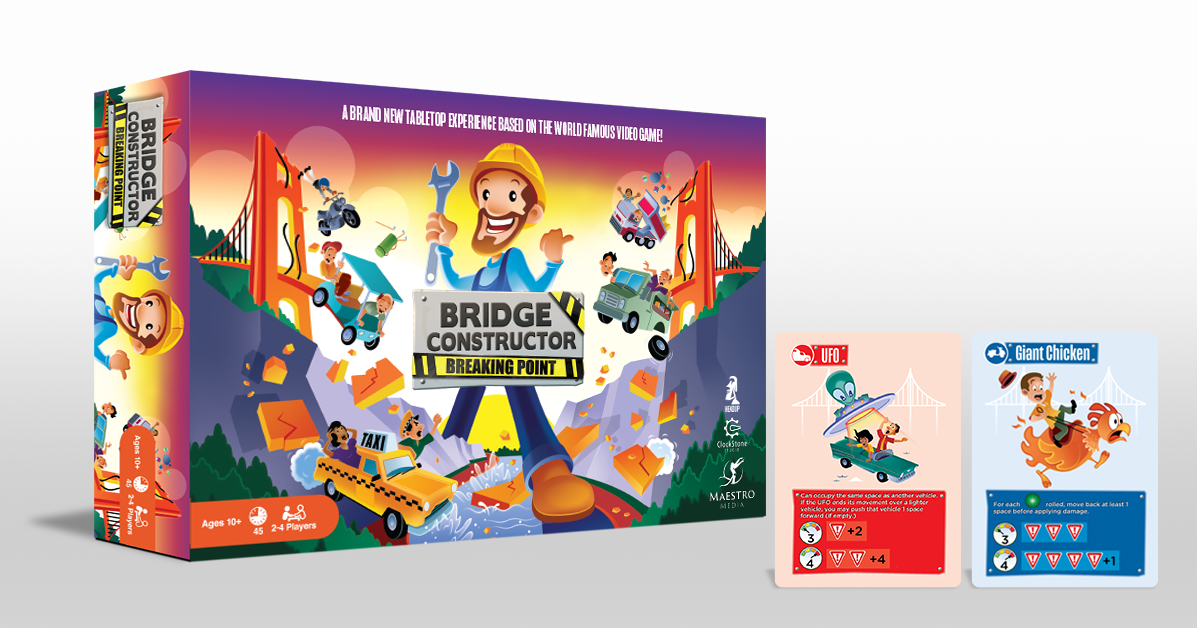 Engineer the best bridge you can with limited supplies and cross vehicles successfully. The tabletop game keeps the puzzliness, the wackiness, and the fun of the mobile game while expanding into areas that are uniquely suited to the tabletop realm, such as: In-person, face to face multiplayer action, unexpected events to confound other players, the ability to cross tons of vehicles, and more.
All pre-launch newsletter subscribers who buy a game will get TWO EXCLUSIVE vehicle cards!
An easy-to-learn and difficult to master game of tile placement, hand management, and press-your-luck that everyone will enjoy.
Can you cross the UFO and Chicken, or will they be your undoing? Each card adds 1 wacky vehicle to your game with their own, unique crossing effects. Don't wait, these cards are only available if you sign up before launch.
Stay tuned for more exciting details coming soon!