To celebrate the 10-year anniversary of Afterlife Inc. I'm collecting the entire story so far as two luxury A4 hardbacks: the remastered Book of Life (originally released in 2014) and the brand new Book of Death.
Collecting six volumes and over 800 pages of undead corporate content, along with special features and exclusive bonus stories, the Book of Life and the Book of Death are the definitive Afterlife Inc. experience.
I hope you'll join me in bringing this celebration of 10 years of Afterlife Inc. to life.
The books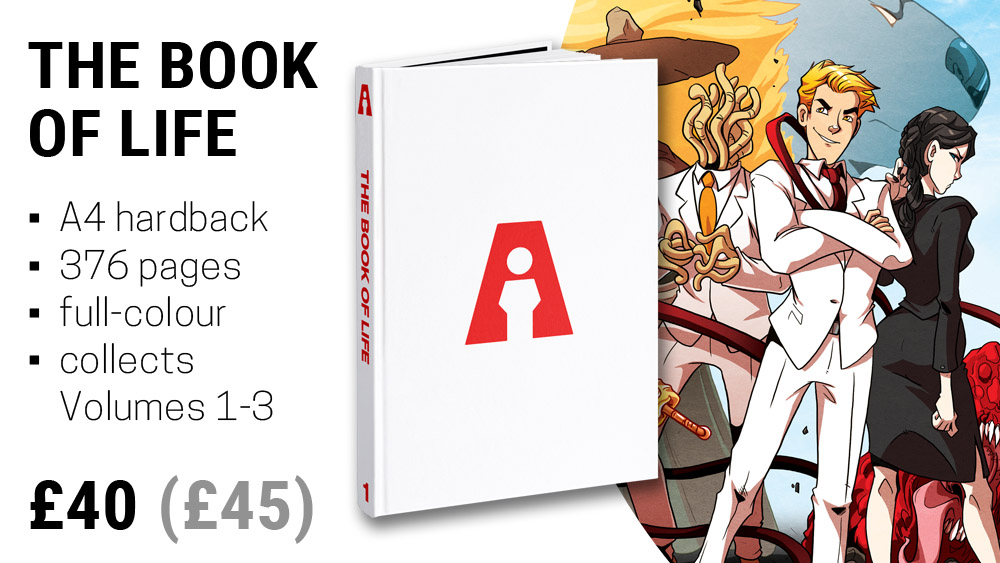 Don't worry if you're not interested in the hardbacks: the 10th Anniversary Kickstarter is the perfect way to complete your Afterlife Inc. library. All individual volumes (including the never-before-seen Volume 6: The Great Gig in the Sky) are available as add-ons. Pledge just £1 to join the Supporter tier and build your custom order from your add-ons of choice.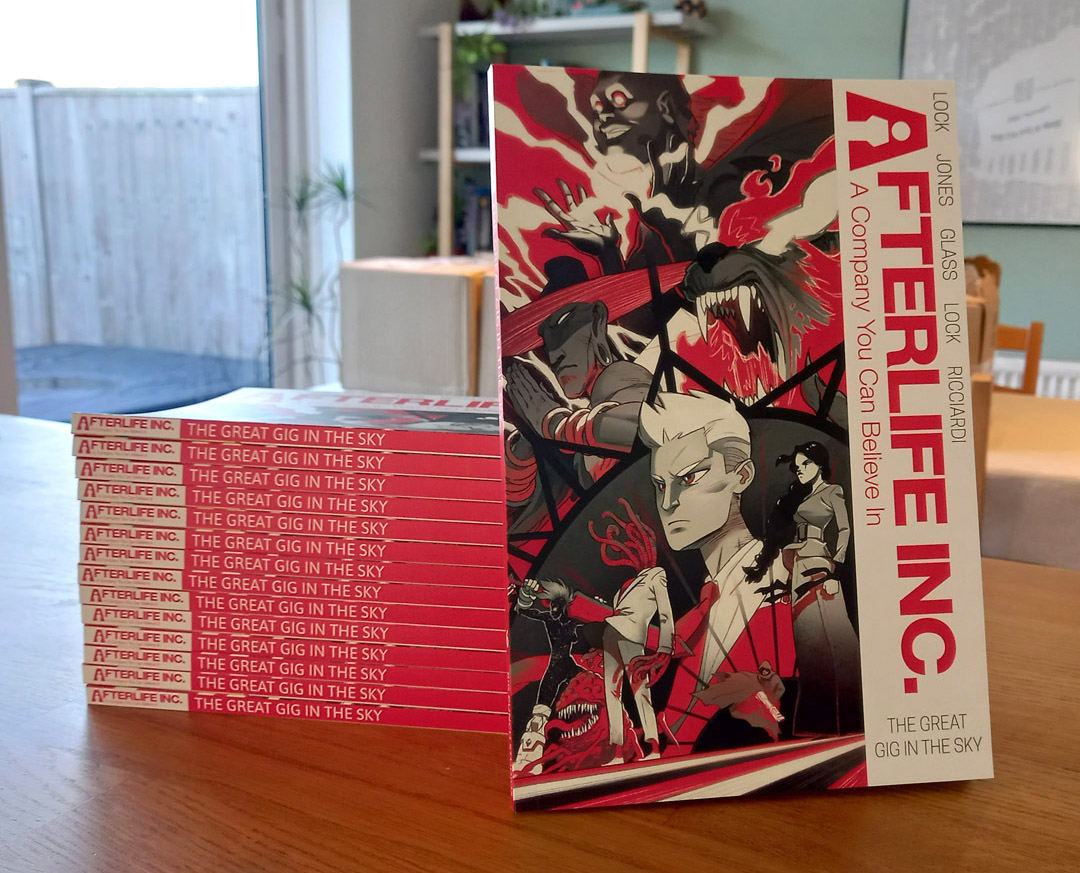 Early-bird offer
Pledge to receive a copy of the Book of Life or the Book of Death (or both!) within the first 48 hours and get an Afterlife Inc. commemorative coin for free! Measuring 44mm wide and 3mm thick, this metal coin is the perfect way to showcase your love of Afterlife Inc.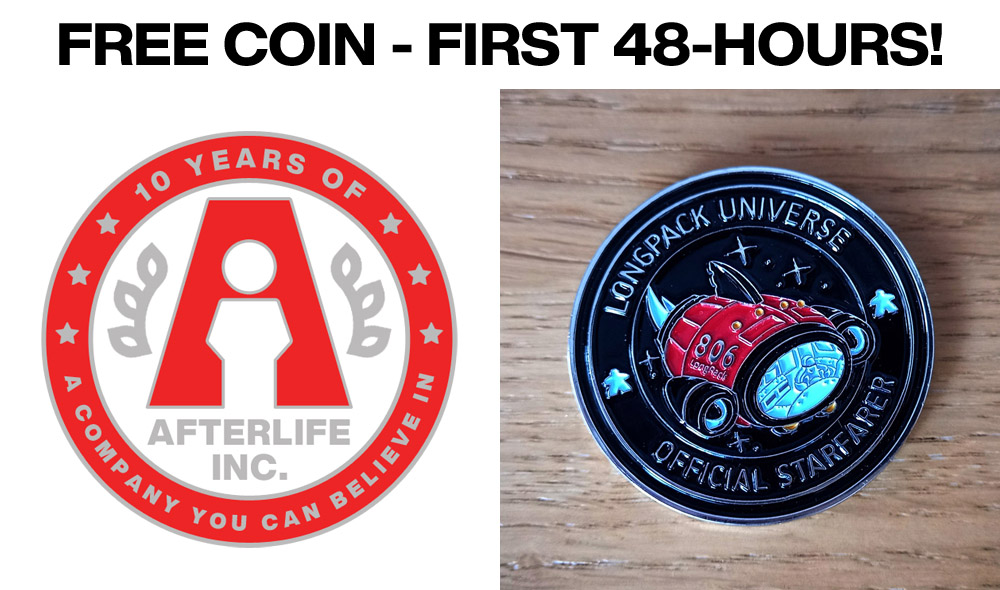 Read Afterlife Inc. online: www.afterlife-inc.com