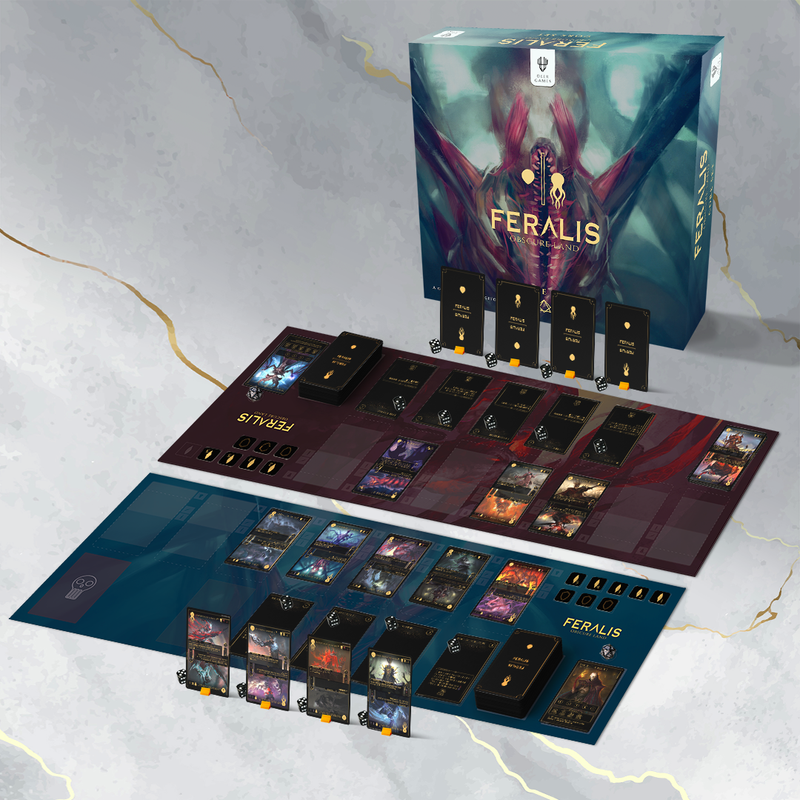 Feralis is a deckbuilding card game introducing a new kind of strategic battles. You are an Aesyr seeking power, your goal is to prevail over other Aesyrs and dominate the battlefield.
To accomplish this, you'll have creatures to summon, enhance and even bring back from the dead in other forms. They will be your army.
Choose your allies cunningly among Valkun, Marall, Skreel and Gilmora, and keep your back covered. The Aesyr can be devious and show no mercy.
- Time is the primary currency: deploy at the right moment and create powerful combos.
- Catalysts, a limited resource, can reduce the time-cost of each summoning.
- Support your creatures with Divine Powers: slow to take effect but devastating on the battlefield.
Use your resources wisely and without mercy – none shall be granted to you!
Subscribers will get an EXCLUSIVE CARD added to their order when they back on Kickstarter!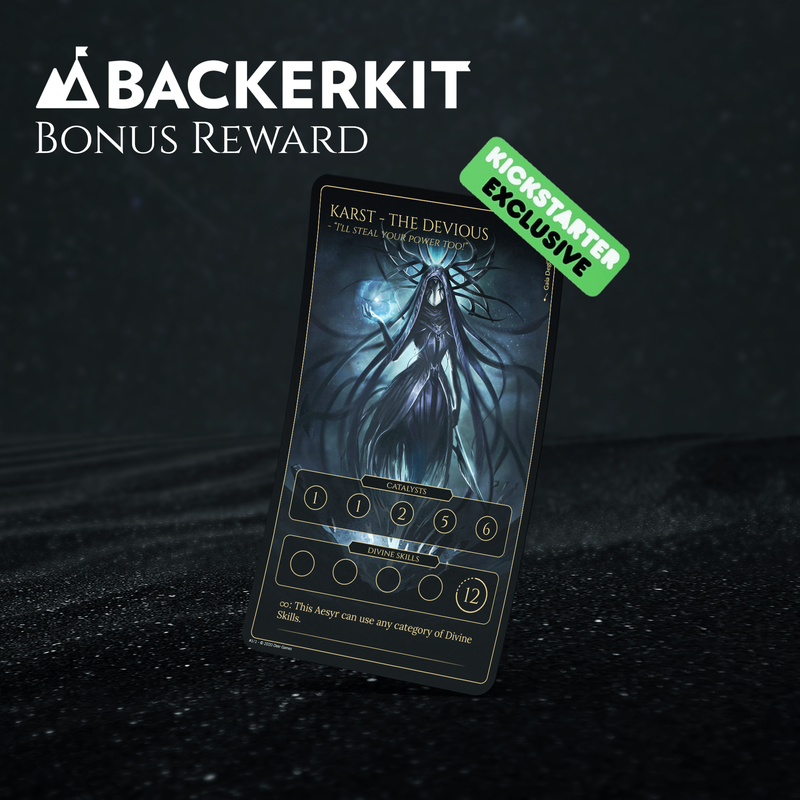 PLAYERS: 2 to 4 (1v1 2v2) · TIME: 20 to 60 min · AGES: 14+