Successful projects are ones that typically demonstrate momentum from the get-go. In practical terms, this means securing backers before the campaign has officially launched. This sounds like a catch-22, but it's easier to achieve in practice. One way to secure funding before launching is to reach out to existing community networks before the campaign is live.
Foldscope's success illustrates the benefits of acting early to engage audiences.
The Importance of Outreach
Foldscope, a foldable microscope made from paper, has a catchy tagline: "Curiosity, discovery, and science for everyone!" It had a funding goal of $50,000, and surpassed it on the first day of its launch, raising $65,186. It accumulated an astonishing $393,358 by the conclusion of its campaign, with backers hailing from almost every corner of the world.

Foldscope's strategy for building community engagement was a slow burn, rather than a slapdash effort. Building networks can take time and planning. Maxwell Coyle, director of community engagement, says the fact that the project had been running for three to four years had tipped the scales in its favor.
For Foldscope, initial public interest may have been sparked by a 2012 TED Talk where Foldscope co-founder Manu Prakash introduced the concept to the world. The team went on to run a test program in 2014. "We had done a pilot program where an earlier version of Foldscope had been sent to 50,000 users in 130 countries," Coyle says. "We were able to do a lot outreach that way."
In the lead up to its Kickstarter launch, Foldscope raised awareness of its campaign through its mailing list of 20,000 people. It also used social media to promote the campaign.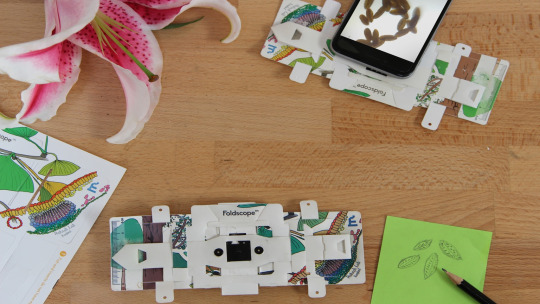 Foldscope had also run workshops in the US, India, Madagascar, and other countries which helped to bolster a strong network of enthusiasts who were excited to see the project come to fruition. Regular email and social media updates kept these networks informed of the decision to launch a crowdfunding campaign, and let them know when funding milestones had been achieved.
Having a fervent core of early supporters lends legitimacy to your project, and makes backers more confident that it's a campaign worthy of their support. In Foldscope's case, much of this outreach was done well before launching on Kickstarter. The campaign became a rallying event which energized backers and allowed funding goals to be met swiftly.
Creating a Conversation with Backers
Keeping backers in the loop about your project's funding progress is a no-brainer for project creators. Posting short updates on Kickstarter or Indiegogo, social media, or in an email newsletter makes backers feel invested — emotionally and financially — in the outcome of your project.
The best interactions between project creators and backers are two-way: they enrich the experiences of both parties. Microcosmos, Foldscope's community page, takes a creative approach to engaging backers: it encourages its community to upload and share images from their microscope with the world.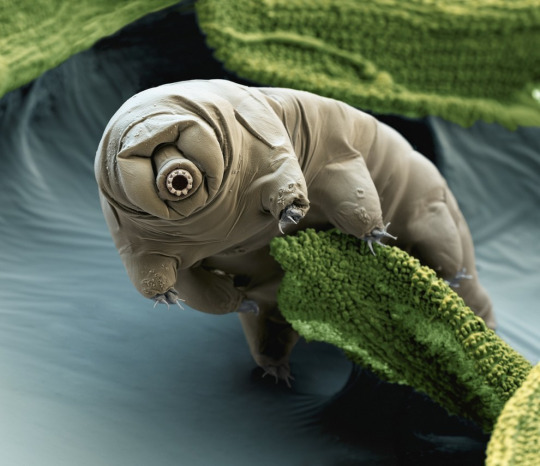 Microcosmos had a dual function: it served the interests of Foldscope's creators as well as its backers. "It gave us a sense of how Foldscopes are being used, and gave ourselves a continuous line of communication with our users," Coyle says. "It's a site to post discoveries, but it also lets people post questions and help other community members out. We've had people translate Foldscope instructions into different languages and put them on Microcosmos so other users can use that resource."
Many of the images are taken by school students, and are otherworldly, unrecognisable observations of familiar objects. One uses Foldscope to examine their head lice; another class inspects and takes a photo of the stomata cells, mid-rib and lateral veins in a croton leaf.
Foldscope's Microcosmos project sparked spirited discussions and discoveries by summoning a sense of wonder and encouraging interaction within its scientific community. It was in alignment with Foldscope's ethos: to bring people of all ages into the scientific process.
Getting a Media Bump
Getting the attention of the press can be an uphill battle for project creators, but it is immensely useful: it can help a project expand its reach and raise more funds once the initial burst of backer enthusiasm has waned.
Foldscope had been featured in scientific journals before, but mainstream press attention helped to showcase its aims and aspirations to a global audience. Foldscope was featured in a dazzling array of high-quality US and international media outlets, including The New York Times, The Atlantic, CNN, MIT Technology Review, The Wall Street Journal, BBC News, and many others. Having a lightweight product that costs less than a dollar to produce also makes it very easy to send samples to the media.
Sometimes, a particular publication can give a campaign a handy bump. A piece published in The New Yorker on December 14 in 2015 coincided with a sharp uptick on funding during the Kickstarter campaign.

Foldscope's media blitz is somewhat unusual in that media organizations, rather than Foldscope itself, initiated contact. Nevertheless, there's a lesson there for project creators. Creating a movement around a project makes backers feel included in a campaign's aims — and also makes for an irresistible narrative for the media.