Eva St. Clair and Rebecca Melsky are the co-founders of Princess Awesome, a girls' clothing company that puts a different spin on girly – think dresses with dinosaurs and ninjas. Their first project raised $215,691, more than six times their initial $35,000 goal.
It looked like it was going to be a nightmare of spreadsheets and email trails.
3,218 backers. 85 different products. The permutations of order variety and item quantity were mind-boggling. There were only two of us. How were we ever going to keep track of fulfillment in addition to completing production, not to mention actually delivering on time?
Part of our problem was that we had not planned, in the slightest, for our project to raise as much as it did. We thought that we were ambitious setting our Kickstarter goal at $35,000, which was the largest amount ever raised in the Childrenswear category at the time.
Unexpected Success
It turns out the demand for adorable girls' clothing with dinosaurs and pi symbols was a lot bigger than we had imagined. Princess Awesome successfully funded in three and a half days. Mere minutes past funding, we broke the record for Childrenswear projects, and eventually brought in $215,691.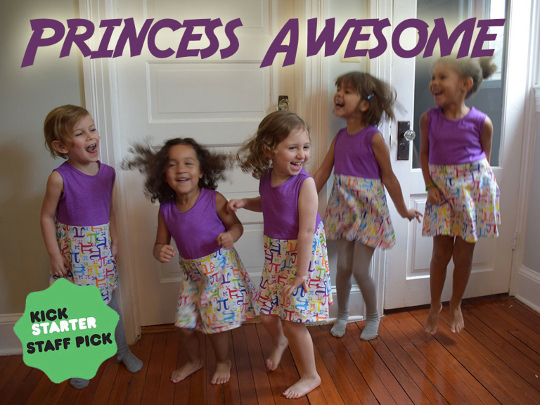 We were planning to make about 1,500 pieces and ship rewards from our homes in the Washington, DC-area, storing the remaining inventory in our basements. That was the fulfillment plan we had in place if we were fortunate enough to meet our funding goal. We could handle some additional demand if we did really well by raising 10% or 20% above goal but we didn't even imagine any scenarios where we would raise six times our goal.
Six times our original funding goal meant six times the number of rewards to create and ship, and six times the number of backers to respond to, not to mention the added workload we took on by offering new products and styles as stretch goals during the campaign. We had a lot of long days and nights ahead of us. Just managing the survey process and keeping track of ever-shifting reward preferences for over three thousand backers looked like a challenge.
Enter BackerKit
When we found BackerKit, it was like the heavens opened and, deus ex machina, our problem was solved. BackerKit integrated seamlessly with Kickstarter and enabled our backers to fill out the specifications, product selection, size, and style, for their pledge rewards with ease. BackerKit also allowed backers to pledge extra funds, either as a donation or to obtain more rewards. Over the course of three months it brought in an additional $30,000 in pre-orders.
We used BackerKit to keep our backer orders organized and we transferred data easily to our fulfillment center. It enabled us to focus on what really mattered: customer service and creating outstanding products.
We began shipping out some rewards six weeks ahead of schedule, and our best-selling reward, the Play Dress, shipped out to backers in the last two weeks of July, right on schedule. The final Kickstarter rewards shipped out just a few weeks late in August.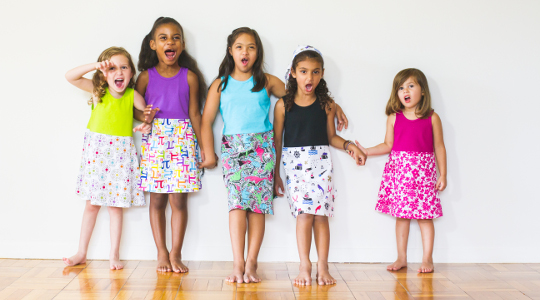 Throughout the entire fulfillment process, the BackerKit staff worked as if they were Princess Awesome employees. When we needed to move the sizing up for some backer rewards late in fulfillment due to growing kids, they helped us make the first batch of changes and showed us how to edit orders ourselves so that we could handle future requests quickly. In BackerKit, we found a commitment to customer service that matched our own high standards.
The Princess Awesome Kickstarter campaign was successful beyond our wildest dreams, but like other crowdfunding campaigns, we might have faltered making the transition from idea to reality. BackerKit played a key role in helping us make that transition smoothly and in helping us get our rewards to our backers as efficiently as possible.