Inflection Point is the BackerKit blog series that studies crowdfunding campaigns to discover tactics that other creators can use mid-campaign. Subscribe to the BackerKit blog here.
Fleye: Your Personal Flying Robot
The Fleye safe-flying drone project launched late last year and cruised to its funding goal just before New Year's day. Then the project had a surge of backers on January 7.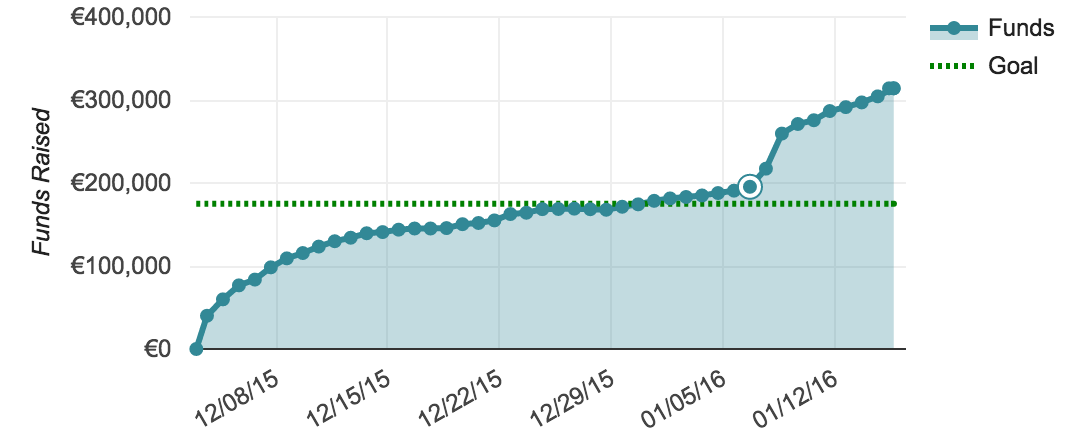 This project update from that same week reveals that they were exhibiting at the Consumer Electronics Show (CES) where they earned several major media mentions. We followed up with project creator Laurent Eschenauer to see how he did it and if he has any advice for creators seeking press for their project.
Laurent's first lesson is that the press won't cover crowdfunding campaigns unless the project does something exceptional. There are too many campaigns that never get funded. The press "will only talk about a campaign when it makes real news" by exploding past its funding target for example. The Fleye cleared that first requirement by exceeding its funding goal a week before CES.
Is Your Product Camera-Ready?
You also need to have a polished product ready to be featured, "not a breadboard prototype but the real thing." The press needs to be able to see, touch and play with the product. "If you do a press tour, you must let them try the product and do videos."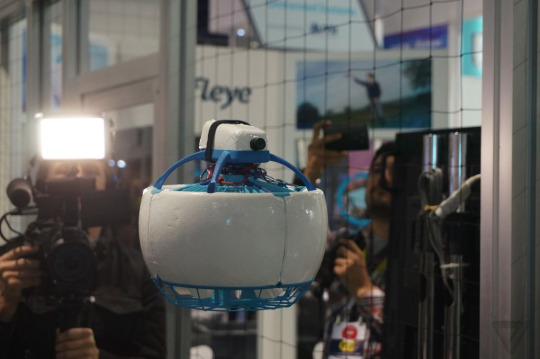 (Image credit: The Verge)
Trade shows like CES are great places to attract media coverage, but it's essential to be in the right place on the show floor and have your product ready to be featured. The Fleye team had a large booth in the drone area right next to DJI, makers of the best-selling Phantom drone.
It was crucial to be located near the established drone companies and to have a press-friendly demo area, Eschenauer explained. "All the press looking for drones was there, and they could see Fleye in action." They could enter the fly-cage and play with the drone, film video next to a hovering unit, and interview the team.
Laurent worked with a PR agency to reach out to the press to book meetings weeks in advance of CES. "The campaign timing was built around CES, we knew it is critical to boost a campaign midway and such a huge conference and exposure was the best way to do it."
The Fleye team prepared months in advance for the media push. They scheduled the campaign to run during CES, had camera-ready product ready to demo, built a media-friendly booth for the show floor, and worked with a PR company to book meetings ahead of the show.
The team's efforts generated hundreds of articles all around the world including syndicated stories from the Associated Press and Reuters. The CES coverage helped push the campaign from €195,428 to €271,101 in funding in just three days.
Not all campaigns have the resources to exhibit at a trade show, but smaller projects can still follow a few of the Fleye team's tactics such as making your campaign media-friendly. You're more likely to get mentions if you have a polished prototype and product images and videos that can be dropped into a story without looking out of place.