The third annual GaymerX gaming convention, GX3, is this weekend Dec 11-13 in San Jose, California. If you like video games, tabletop games, card games, cosplay, and a kick-ass environment where everyone is welcome then this is the convention for you.
The awesome people on the GaymerX team are thrilling to work with and it's going to be great event!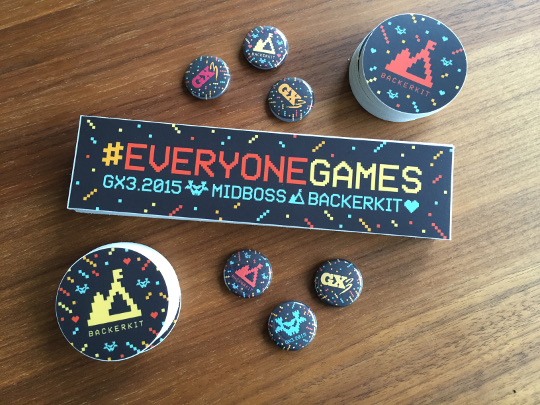 We created a new batch of stickers and buttons for the VIP goodie bags. We will have extras to share if you find us at the event.
BackerKit will also be participating in the Kickstarter: Tips and Tricks to Succeed panel on Saturday, Dec 12 where we'll be talking with successful project creators Zach Weinersmith, Josh Trujillo, and crowdfunding journalist Serena Nelson. Come ask your burning questions about crowdfunding and find us afterwards to chat!
If you missed the Kickstarter campaign and BackerKit pre-orders, you can still pick up tickets through Eventbrite. Use the code "backerkit" to get a special 40% friends and family discount.
See you there!