We're proud to announce that the new BackerKit Digital Downloads system is now out of beta! We released the initial version in July and we've had several projects hammer on it over the past two months to help us turn our new Digital Downloads system into the best distribution platform for digital crowdfunding rewards.
The system is perfect for film and music projects that need to send out digital goods such as albums or video download codes. The Doubleclicks needed to distribute activity coloring books and digital versions of their new album, President Snakes, to 1,263 backers. They were able to use our system to automatically send each eligible backer a PDF download and a unique Bandcamp album download code.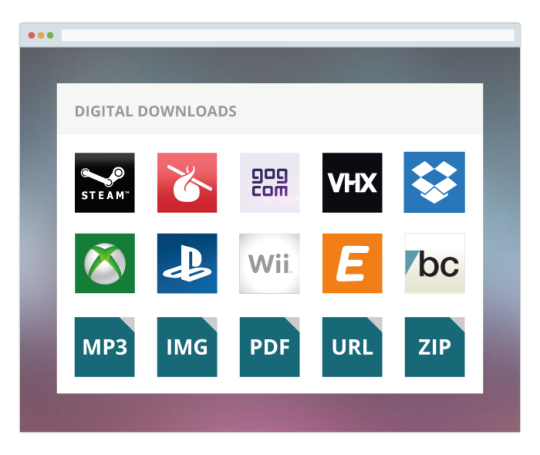 Harebrained Schemes used the system to distribute 59,420 individual game keys and 149,546 file downloads to 32,776 backers for Shadowrun: Hong Kong. They had an impressive number of files because they had promised to deliver a variety of soundtracks, character portraits, sourcebooks, e-novels, audio commentaries, and art books. They were able to upload all of the files and set up the distribution rules to make sure that the right backers received the right downloads. Everything just worked.
Well, not exactly everything. Several backers started to inquire about unreleased digital items. These unreleased items weren't present in their unique download page and backers were naturally concerned that maybe they were left out. We solved the problem by publishing a code change that displays unreleased downloads as "pending" downloads on the backers' download page to let backers know what downloads are coming down the line.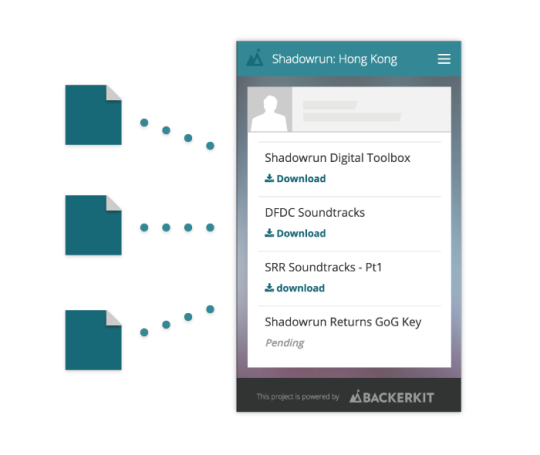 The game keys looked like a challenge because they needed to distribute three different Shadowrun games across three different platforms (Steam, GOG, Humble) but it was painless with our system. The Hairbrained Schemes team used survey pledge questions to ask each backer to select a platform for each game and then used the survey data and the digital downloads system to automatically send out the right keys to each backer.
The extra time to test the system also allowed us to make several UI upgrades to make it easier for creators to create digital downloads and distribution rules. Check out our BackerKit Digital Downloads page to find out more about the system and to try downloading files and codes as a backer.
We built the system because project creators asked us to help solve their problems with distributing digital downloads to backers. We're proud of the latest release but understand that we can always make it better. Please contact us if you'd like to suggest any improvements or if you want to find out more about how BackerKit can help you with your project!