Using BackerKit without a Campaign
BackerKit had a fantastic 2015 by all measures. We helped 711 projects create surveys and manage pledges for 1,258,564 backers. In 2014, we had 451 projects with 757,635 backers. We wanted to close the year and celebrate the coming new year by sending a thank-you gift to all of our customers.
We worked with Emilio Santoyo, our good friend and fantastic designer, to create a special t-shirt featuring our fearless BackerKat starting on a new crowdfunding fulfillment adventure.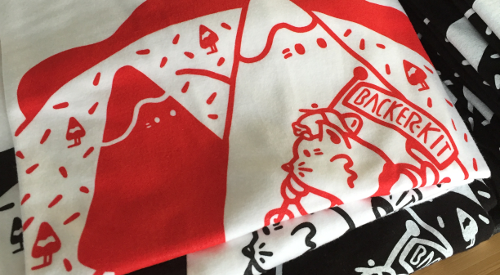 One problem with giving out t-shirts is that we needed to ask nearly a thousand project creators for their shipping address and t-shirt size. Fortunately, we have access to certain resources and possess a very particular set of skills that allowed us to collect gift preferences and shipping address information very easily.
We created a "Happy 2016 from BackerKit" project in BackerKit and imported all of our creators as backers using our backer import tool. We wanted to give creators the option to receive a t-shirt or to decline it and have us make a charitable donation instead since not everyone needs yet another awesome t-shirt.
We did this by giving each survey $5.00 in complimentary credit and then offering the t-shirt bundle and charitable donations as optional add-ons priced at $5.00 each.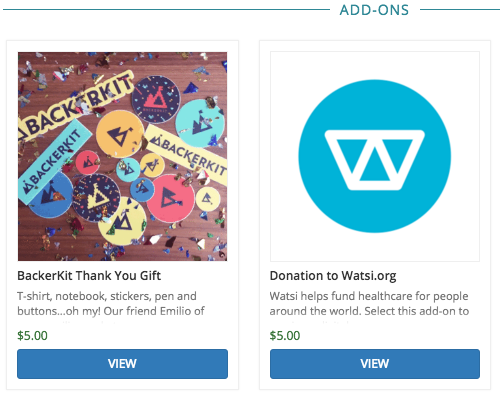 We picked Watsi and the Red Cross as our two charities. Watsi crowdfunds life-changing medical treatments for patients in need all around the world. We added the Red Cross to give creators an instantly recognizable charity option, but we also wanted to introduce people to Watsi.
We're big fans of the work Watsi is doing and wanted to highlight their efforts.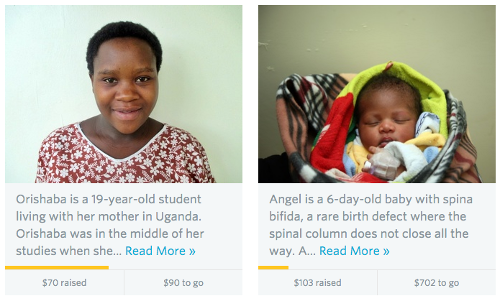 One unexpected side effect of structuring the donations as add-ons is that a good number of creators used their complimentary credit and then added on more donations as add-ons, so they ended up giving more on their own.
We used BackerKit again when it came time to ship everything out. We created item SKUs for each item which allowed our software to aggregate information from all of the survey responses and organize it into structured data for fulfillment.
We used BackerKit Postage to purchase postage and print out shipping labels and then we held a small packing party at the office to get everything packaged.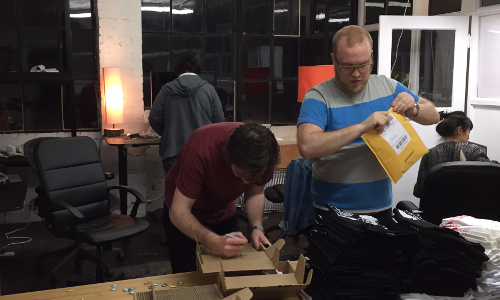 Using BackerKit to handle the survey and fulfillment process was a great exercise for the team and gave us insights into how we could use our software outside of the crowdfunding space.
If you have a problem that you think you can solve using our software, please contact us to see if we can create a solution for you. Our main focus is on crowdfunding fulfillment but we're always interested in exploring new applications for our software!