Studying the Best Sellers
We studied sales data from 1,568 projects with 15,525 different add-on items to determine the best practices creators should follow when setting up add-on items during the survey process.
We found 1,222 add-on items that had backer attach rates above 10%. Here are the insights that we learned from studying these best-selling items.
Images Are Essential
This discovery shouldn't shock anyone, but images matter. 95.74% of the best-selling items had at least one image. Use high-quality images and BackerKit's gallery feature to upload multiple images that showcase each item from all angles.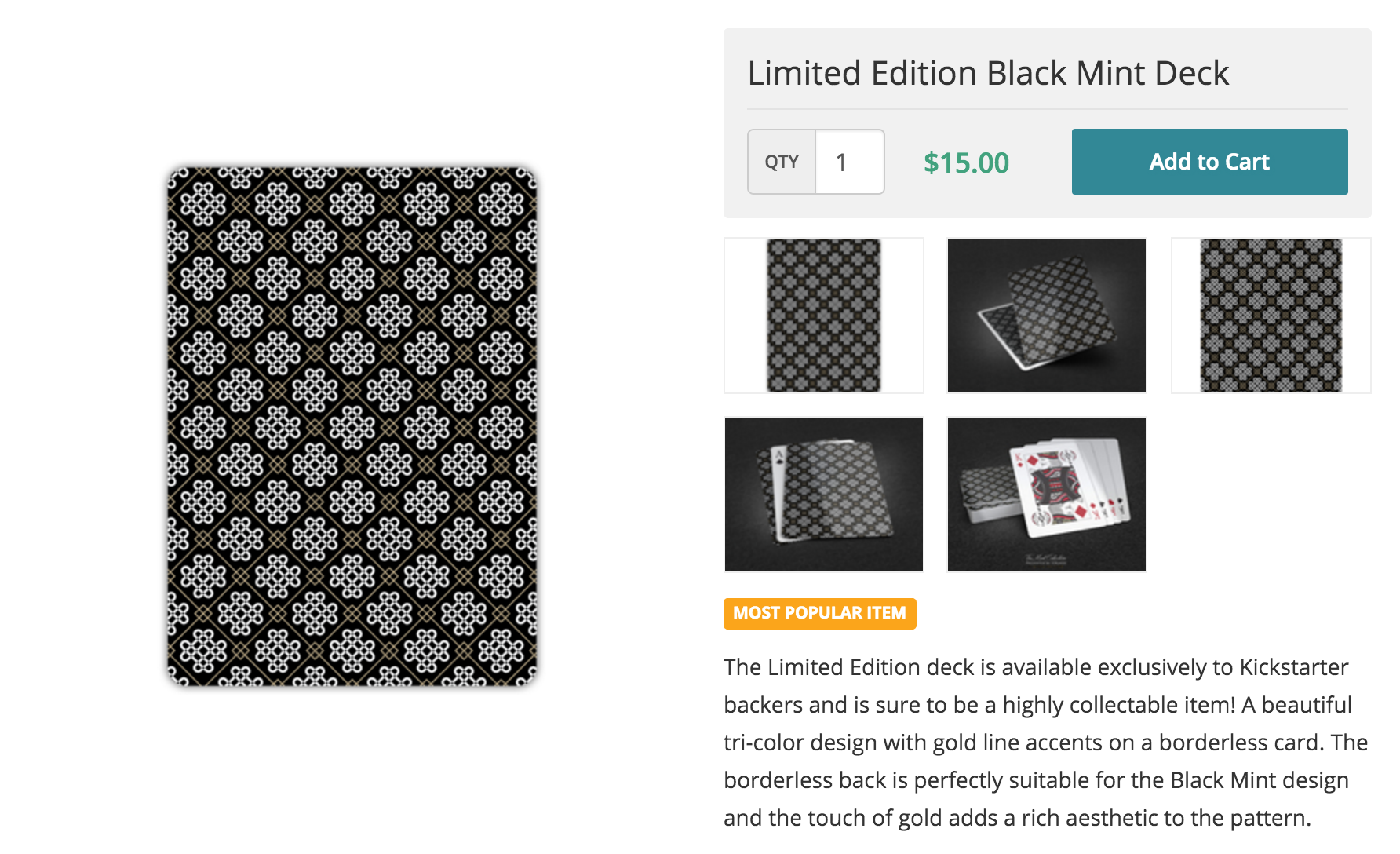 Beautiful images get backers excited, and detailed shots can help answer product questions and convince people to make a purchase.
Descriptions: Brief and Relevant Works
If the product image draws people in and gets them interested, the description closes the sale. 85.3% of best-selling add-ons had a text description. The median description length was 137 characters. That's less than a Tweet.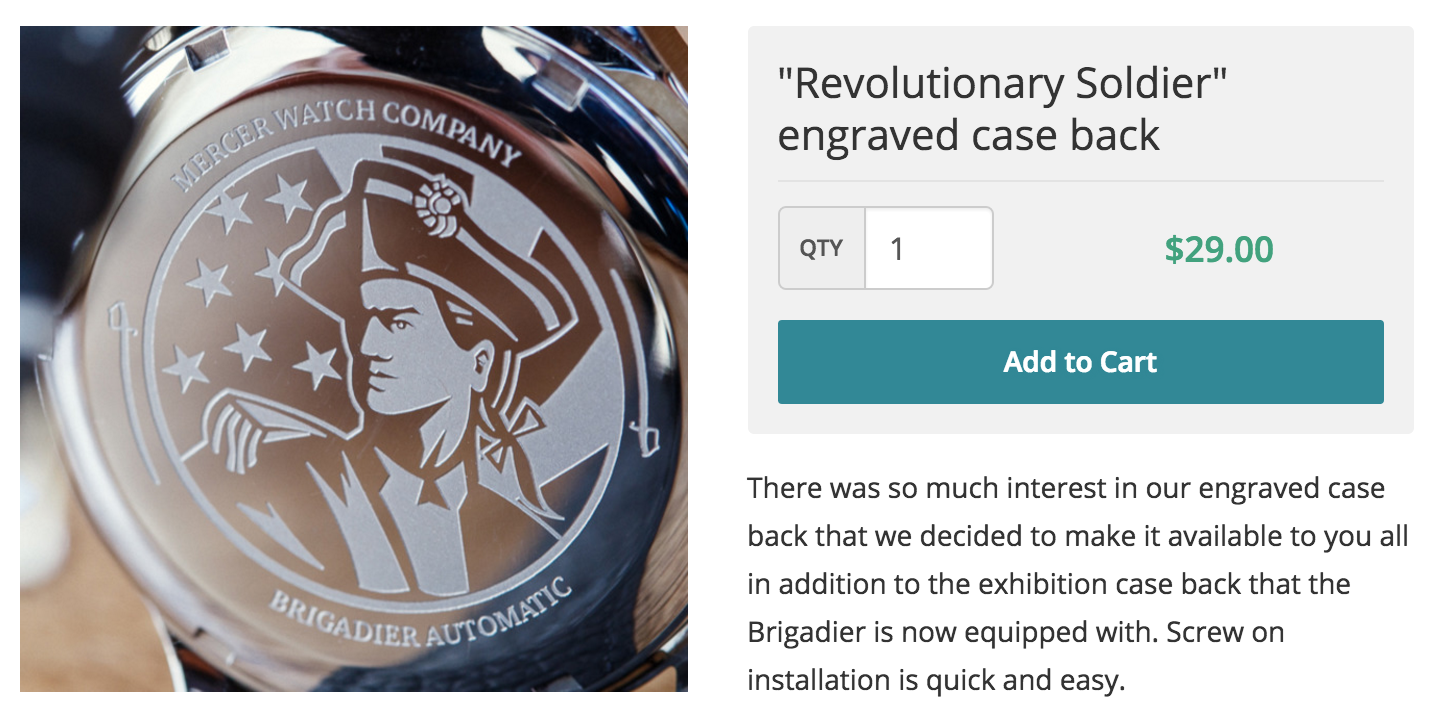 Think about your target audience and write a description that will highlight features and benefits while also answering any questions that will help backers make an informed purchase decision.
Item Selection
Larger add-on menus generally result in more sales but the best thing you can do is make sure that you offer items that backers actually want to buy.
Based on the data, your best selling add-ons will be additional units of the main pledge item, variations of the main pledge item or the no-brainer accessories that pair well with the main pledge item.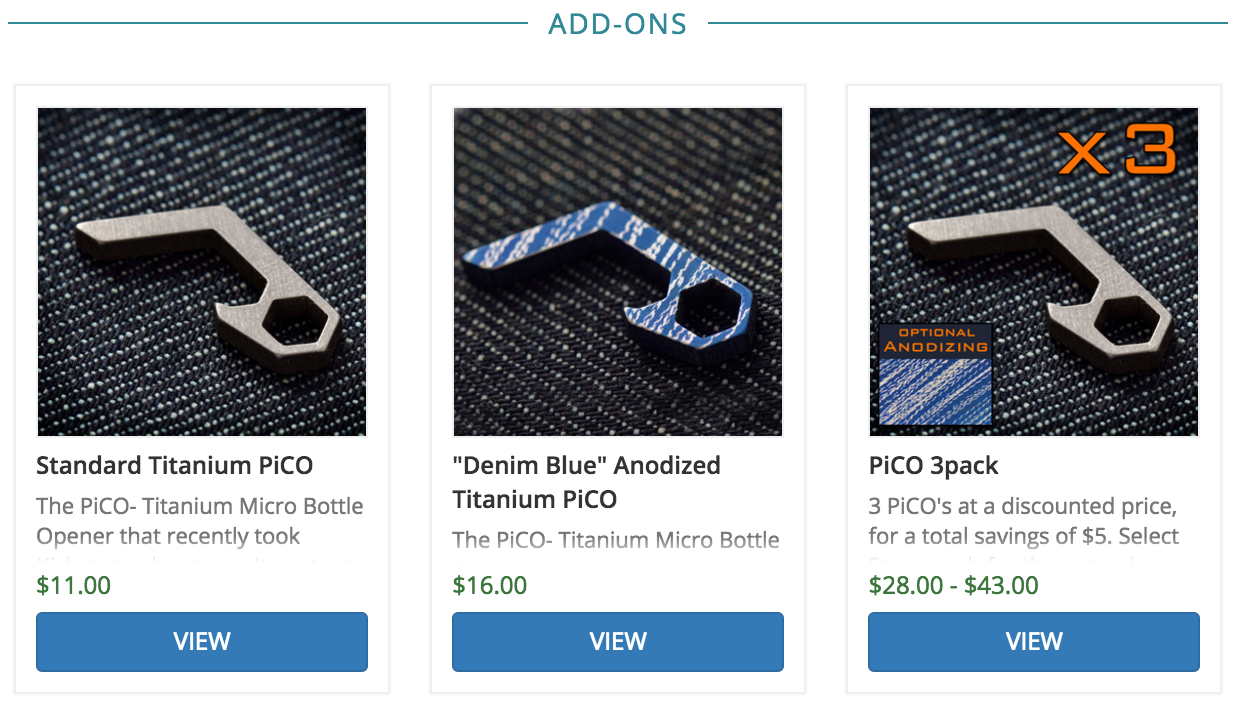 You should already have these items offered as pledge rewards or stretch goals if you planned your campaign well.
We recommend offering all pledge reward and stretch goal items from the campaign as individual add-ons. Many backers use add-ons as an a la carte menu that lets them put together their own custom pledge reward bundle.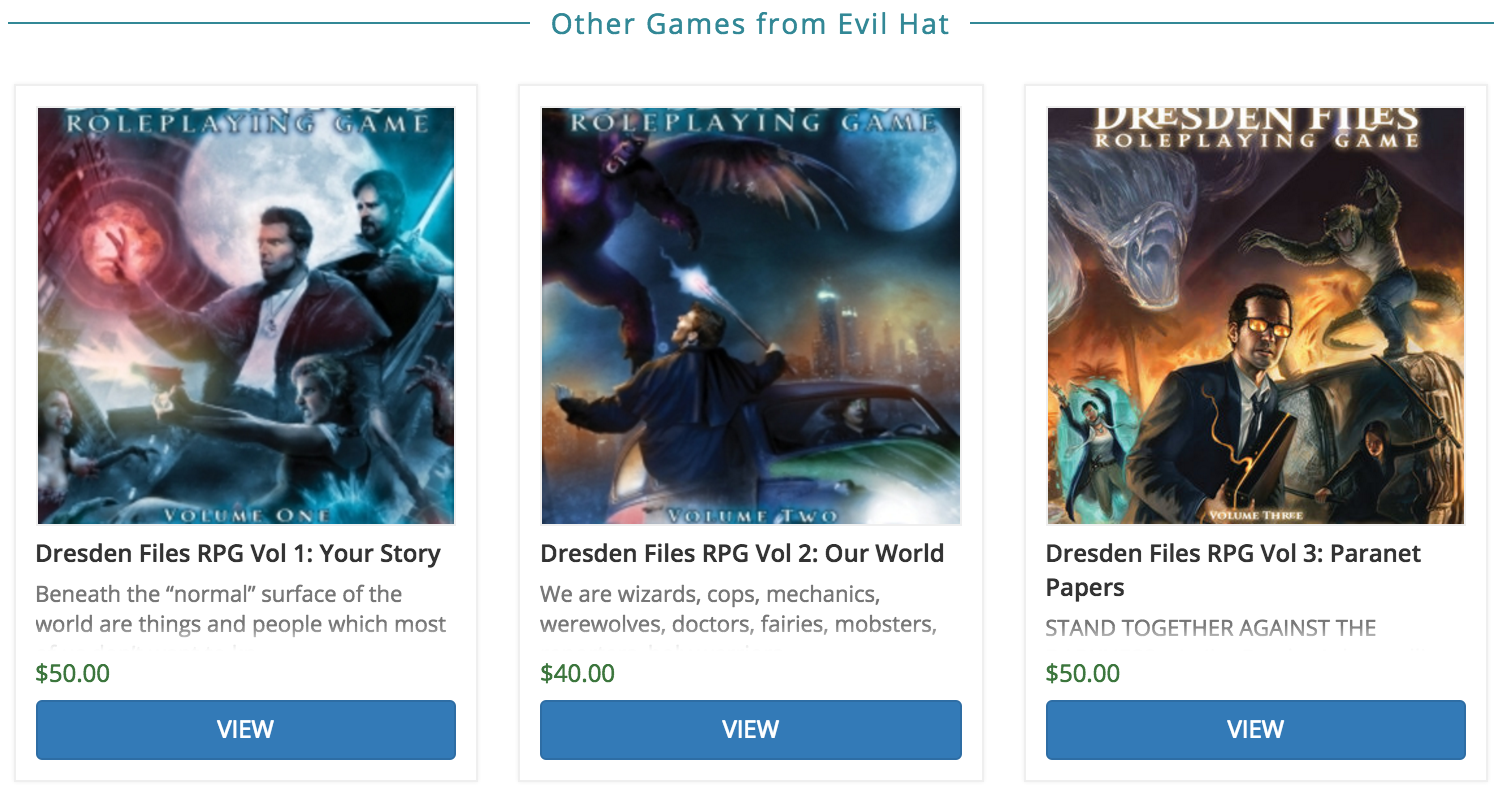 If you have inventory from previous campaigns or your back catalog, you can offer those items as add-ons too. Your fans will appreciate getting exclusive access to older items that might not be widely available anymore. We have several repeat project creators that have us import all past add-ons into surveys for their latest campaign.
If you have items with limited inventory, you can set limits on the total quantity available and per-backer purchase limits to help drive attention to those items and make sure that you don't oversell.
Keep in mind that adding more items increases fulfillment complexity. If you're using a third-party logistics provider, you might want to scale down on the number of items because you have to pay for picking costs and storage fees. At the very least, take into account the fulfillment costs when setting prices and shipping fees for add-on items.
Pricing: Customize By Pledge Level
If you give backers the option to purchase additional pledge reward items as add-ons, we advise pricing the add-on the same as the original campaign price. Some backers over-pledge with the intention of using the extra funding to pay for additional units.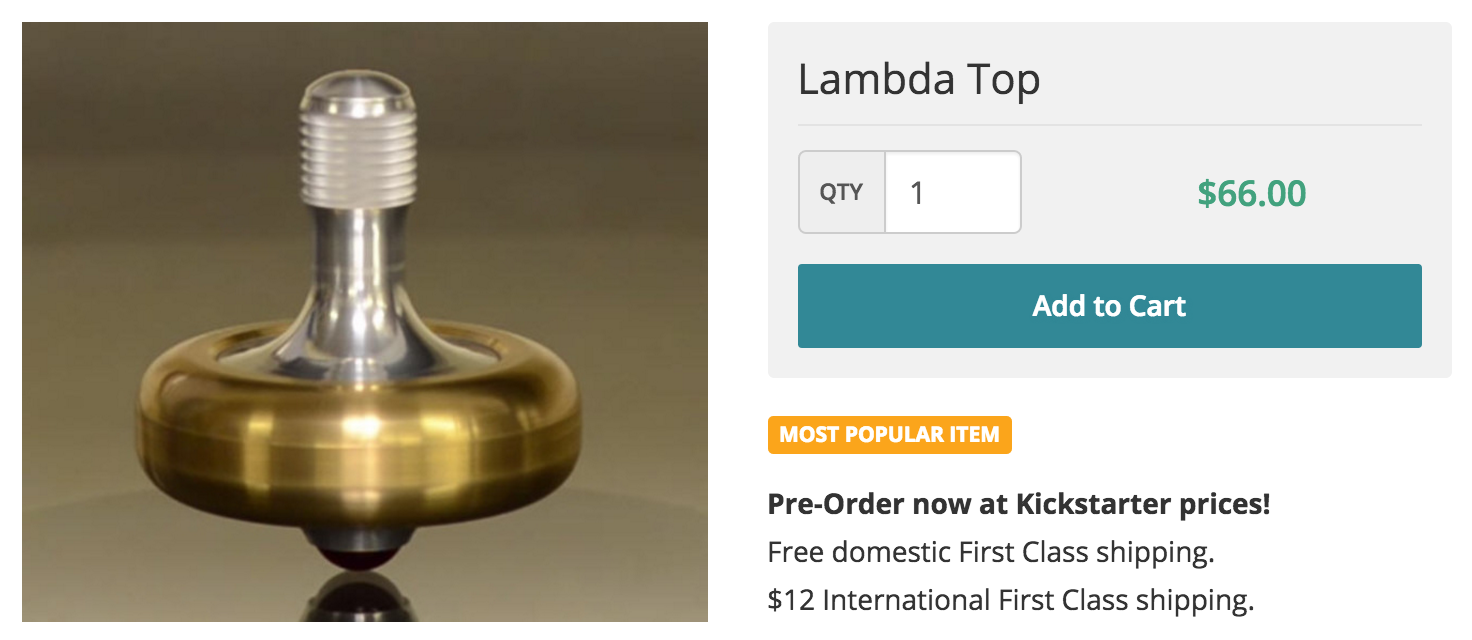 If you had different pricing for the same item in different pledge levels, you can use BackerKit to offer that same pricing to backers in different pledge levels. For example if you have a $5 pledge level for a single pen and a $20 pledge level for five pens, you can use BackerKit to make sure that backers in the $5 pledge level can buy additional pens at $5 each, while backers in the $20 pledge level can buy additional pens at $4 each.
Shipping Fees: Offer Free Shipping
An astounding 96.7% of best selling add-ons offered free US domestic shipping. If you have add-ons with high profit margins, consider covering the costs for free shipping even if you have to pay for the increased package weight.
Also understand that you can charge less for shipping items as add-ons if you know that they're going to be shipped with the backer's existing pledge rewards.
Creators will often build the cost of the shipping into the item price to make it easier for backers to make the purchase decision. If you're already paying to ship a 4-pound package, going up to 5-pounds will probably only increase your shipping cost by a couple of dollars.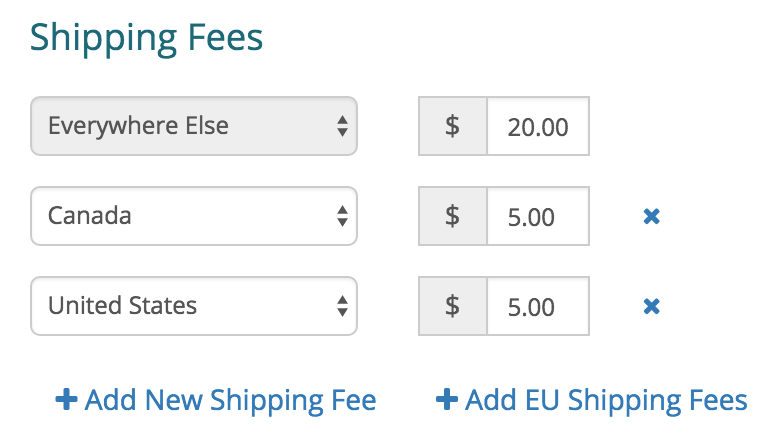 If you do have to charge shipping, for heavier items or bulky items that have to be shipped separately for example, don't let your worst-case scenario determine the shipping fee for everyone. Set shipping fees for the major countries to make sure that everyone gets charged a fair rate.
You can also set your US domestic shipping fees so that customers that are located closer to your shipment facilities subsidize customers that live further away so that it all balances out in the end. You can add in some margin to account for returned packages but you don't have to price shipping as if every package is going to the opposite coast.
That said, make sure you have accurate shipping cost estimates when you set your shipping fees. Know your box sizes, shipping weights, and courier rates for everything. Build in some shipping fee margin to account for mistakes and unforeseen expenses. If you underprice on shipping, you'll be responsible for the shortfall.
Use Categories and Show Popular Items First
If you have a large number of add-ons, create add-on categories to make it easier for backers to browse the add-ons menu.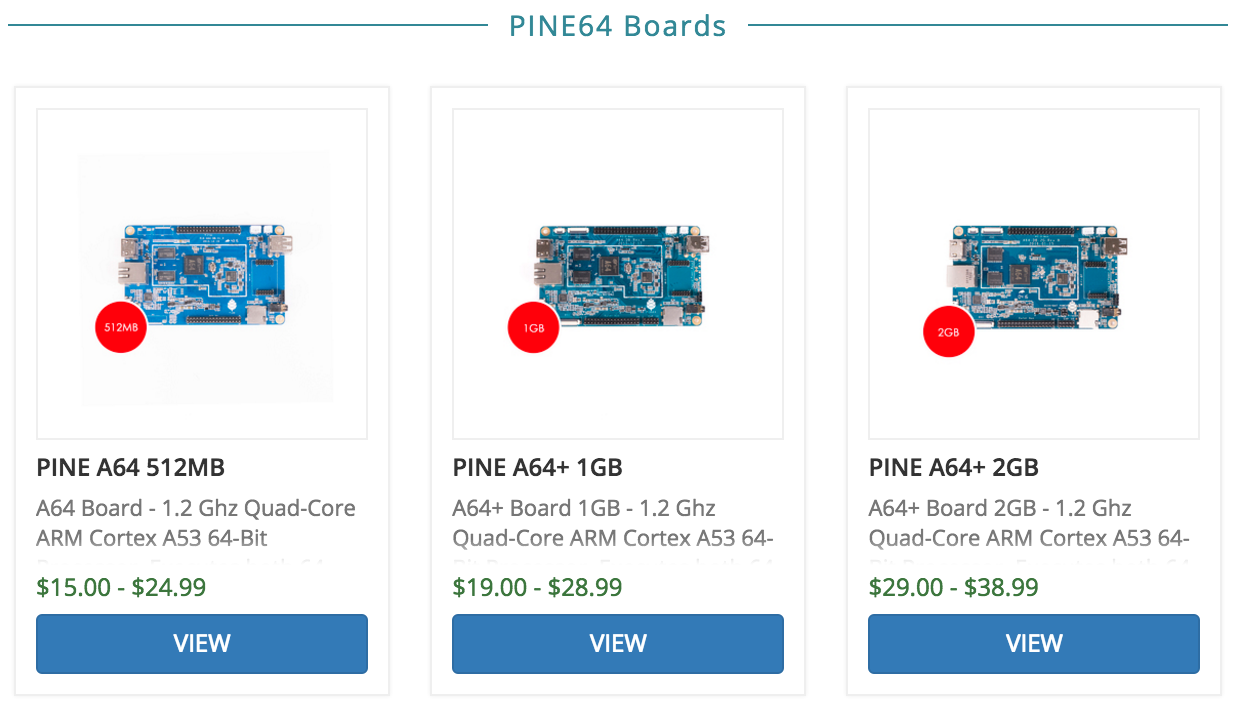 Place your most popular items first or on the top row of items to maximize visibility. You can rearrange your add-ons by using the "sort add-ons" section at the top of your add-ons editing page. If you notice that an item is selling especially well, you can move the item higher on the page to make it more visible to backers that haven't answered their surveys yet.
Don't Waste the Opportunity
Your backers will only go through the survey once. This means that you should set up all of your add-ons prior to sending out your surveys. If backers answer their individual surveys before you have add-ons ready, you'll miss out on offering add-ons to those backers.
Keep in mind that offering add-on items isn't just about selling things as a store. It's also about making it easier for backers to get what they want and support you in the process. If you show care in curating, presenting, and pricing your items, it will create a better experience for your backers.
Contact us if you want to know more about how you can use BackerKit to offer add-ons during the survey process or are interested in using BackerKit to organize your fulfillment process!