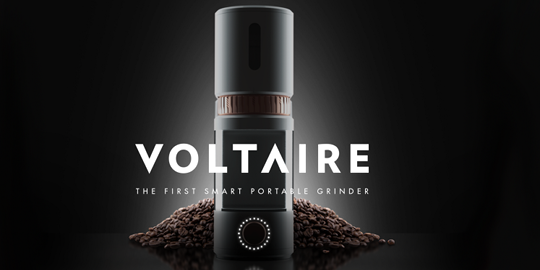 Last week we featured Voltaire as our Staff Favorite of the week, so we decided to follow up and take you down a delightfully caffeinated journey into how the Voltaire came to be.

Project creator Samantha Rose from Get It Right (GIR) is a longtime BackerKit customer, and we invited her to visit our office to give us an in-depth look into why everyone should check out the Voltaire even if you aren't a coffee drinker.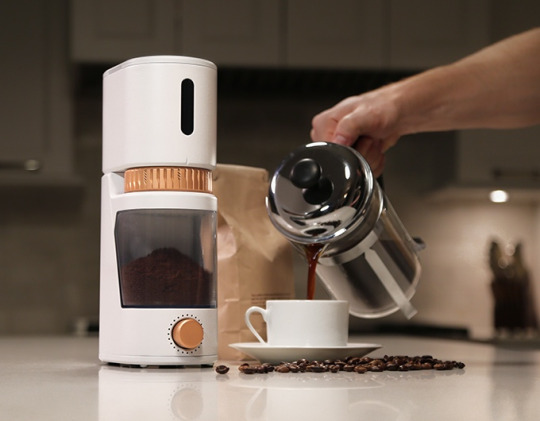 Samantha explained to us that the Voltaire is GIR's first entrance into the appliance category. "GIR got its start with relatively simple products. Unibody silicone on the outside, fiberglass on the inside, the tools were essentially thoughtfully-designed silicone sticks. In fact, we had a running joke on the team that we only made things with 'no moving parts.'"
The Voltaire has a significant number of moving parts, so we asked Samantha why they decided to make the leap into a more technical product. "One day, a chef friend asked me, 'what do you think about spice grinders?' And that's all it took to get the wheels spinning. For a product designer, it's almost impossible to separate the suggestion of a thing from the urge to think about how to make it better."
Attention to Coffee
GIR immediately thought about making a grinder good enough for the hardcore coffee fan. Coffee enthusiasts have the highest standards and making a spice grinder good enough for people that obsess over things like grind size, temperature curves, and water ratios will produce the best grinder possible. We really love coffee here at BackerKit, so we were excited to learn about the design decisions GIR made to make the Voltaire so special.
The GIR team redesigned the coffee grinder "from the inside out" starting with conical ceramic burrs. "Conical burrs are an efficient grinding surface that generate less noise during the grinding process," Samantha says. "Ceramic is harder and more long-lasting than stainless steel, and won't need to be sharpened or replaced over time." Ceramic burrs also generate less heat. You don't want heat in your grinding process because that will cause your beans to start releasing flavor compounds and risk having that flavor decay before the grinds can be brewed.
This all pairs with a "Sensing Platform" that helps determine bean freshness, so can always have the perfect cup. The sensing platform uses a combination of sensors to measure gas concentration, temperature and data such as roast date and bean type to determine the freshness of your coffee.
The Voltaire also comes with an app that will tell you how fresh your coffee is and if you're running low. GIR is known for their accessibility and user focus, so this promises to be a tech product that doesn't introduce features just for features' sake. It's really easy to use, and completely portable, so you can even enjoy freshly ground coffee while out in the wilderness.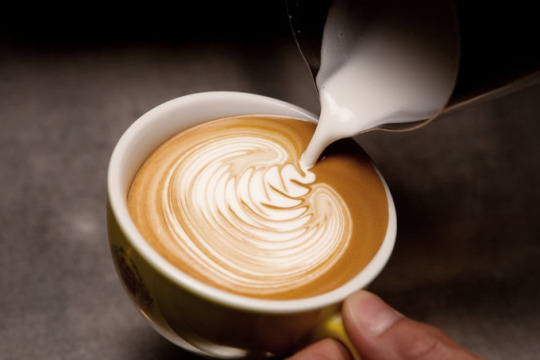 Why Crowdfunding?
We asked Samantha why they chose to return to Kickstarter for their fourth campaign. "With a complex and expensive product like Voltaire, the financial support is more important than ever, but what really keeps us coming back to the Kickstarter platform is the community. There's nothing as encouraging,or humbling,as a group of engaged and helpful backers cheering you on from the sidelines and offering feedback about a product at the moment it's most useful; when something can be done about it!"
"When we launched our first product, we turned to crowdfunding partially for the financial support but also as a way to assess whether anyone would really want what we were about to make. In our case, we received overwhelming positive validation and many many requests for new products before the first one was even delivered! The company was truly born in that moment."
We're excited to see how the Voltaire does through the remainder of the campaign! You can follow the project here on Kickstarter or on BackerTracker.