Thanks to Peak Design, the world is taking better pictures.
In four short years, the company has grown from a nascent idea to a leading provider of functional, durable photography accessories that free outdoor enthusiasts and adventurers to take their cameras anywhere and get that perfect shot.
Their philosophy matches our own—we're both seeking to eliminate the obstacles that prevent people from doing what they love. That's why we're thrilled to count Peak Design as customers, and glad to know our software has helped ease their journey.

The Capture Camera Clip was the quintessential crowdfunding project.
Conceived in the midst of a globetrotting photography adventure, designed during a cross-country road trip, and prototyped on a shoestring budget, it was a highly personal, creative innovation that offered a solution to an extremely common problem. Ultimately, its success changed the life of its inventor, company founder Peter Dering.
The Capture could turn any backpack strap or belt into an quick-release holster for your SLR, so your camera would always be at the ready—giving you a faster draw than John Wayne. There was nothing like it, and it raised almost $365,000 on Kickstarter, going on to receive rave reviews.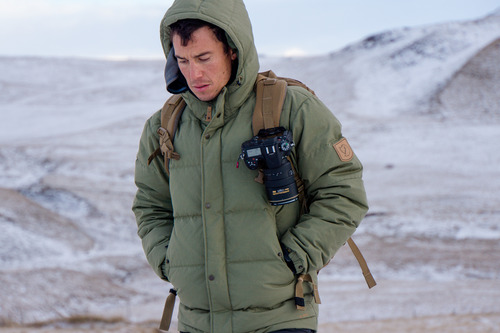 As they developed a second generation Capture, the Peak Design team decided to crowdfund the project.  But they knew that they could expect to spend a lot of time dealing with logistics:
"Fulfillment has been a complex task for each of our Kickstarter projects, and we knew our Capture v2 project would be the toughest one yet. Over 10 different products and endless reward permutations meant that we would undoubtedly be in spreadsheet hell for months."
As a small team, they dreaded these administrative chores, because the grunt work took time away from what they really wanted to do—innovate and make better products…
Click here to read the complete story on our new Case Studies page, where we'll feature successful crowdfunders who have persevered through all the joys and headaches of managing a project.