Inflection Point is the BackerKit blog series that studies crowdfunding campaigns to discover useful tactics for campaign creators. Subscribe to the BackerKit blog here.
The Turtle Hat: Come Out of Your Shell
There's no doubt the Turtle Hat is a one-of-a-kind project; it's safe to say there's nothing else quite like it. It's cute, a little quirky — and inexplicably irresistible.
The project's creator, 63-year-old Lynn Johnson, had spotted the "silly and wonderful" hat in a store at a golf resort twenty years ago and was immediately enticed. Wearing it would elicit praise from strangers; he claims it made him "switch gears and be more laidback". Twenty years later, the hat endured as a symbol of positivity, friendship and good humor; Johnson saw value in bestowing that joy onto others.
At first glance, the Turtle Hat looks like a niche project. As it turns out, there was a charm to Johnson's story that backers couldn't resist. 952 people pledged a total of $30,803, far exceeding Johnson's initial funding goal of $5000.
What Johnson's campaign lacks in professional slickness, it makes up for in an engaging, feel-good narrative. Its success shows how a heartfelt story can drive a crowdfunding campaign and draw in diverse, broad audiences.
Win Hearts and Minds
The most effective stories evoke an emotional response: they move us, inspire us, make us laugh, or compel us to act. Johnson's story doesn't set out to change the world; what it does set out to do is captivate an audience.
Take, for instance, the Turtle Hat video. It's short, simple, and irreverent. It might not have the slickest production values, but that is part of the appeal. Too much of a corporate tone can leave some people cool; it can fail to engage people on an emotional level. Bells and whistles can be distracting; what this campaign has in spades is a generous injection of warmth and passion.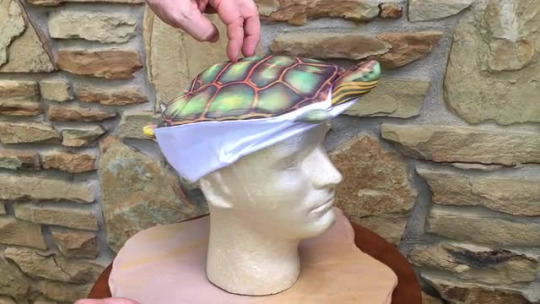 Rather than dazzle us with fancy graphics, the simplicity of Johnson's story allows backers to see the person behind the project. Johnson's enthusiasm is infectious, as well as his sense of humor. The project's disclaimer is a case in point: "You cannot take yourself too seriously with a turtle on your head."
Johnson's campaign also links to a separate website, which includes an array of photos of Johnson wearing the hat in different locations: in the United Kingdom, on a walk, at his daughter's wedding, at the beach. It's a personal touch that makes his narrative more memorable.
Uniqueness Pays Dividends
Johnson's Turtle Hat found plenty of admirers in the crowdfunding community. More remarkably, his efforts gained traction in the media.
In early September — one week after his campaign launch — stories about the Turtle Hat appeared in VICE, Buzzfeed, The Daily Dot, Upworthy and the AV Club. At this point of the campaign, Johnson was sitting at around $4000 in funds raised. By the end of the campaign, Johnson had raised more than seven times this figure.
The Importance of Authenticity
Johnson's honest and genuine demeanor extends beyond the Turtle Hat's origin story; he is also upfront with backers about the risks and challenges involved in his project, international shipping and sizes, as well as how funds will be spent.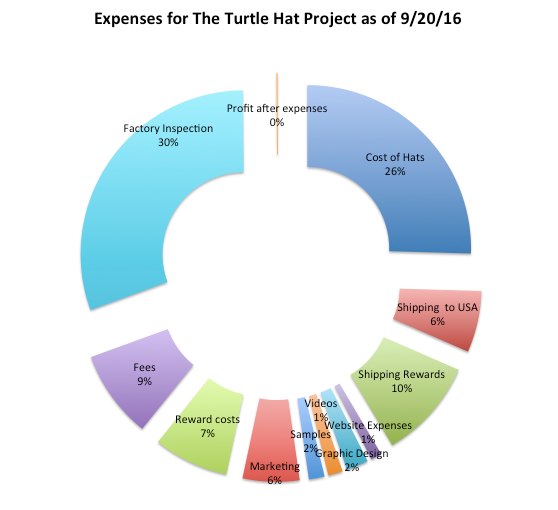 Alerting your backers of any potential hurdles before they arise cements goodwill between the creator and backers and ensures that there aren't any nasty surprises. In Johnson's case, it boosts his reputation as an open, passionate creator who not only appreciates backers' support, but sees them as a vital part of his crowdfunding journey.