Stretch goals are financial targets set above a project creator's initial funding goal. They're designed to make better use of excess funds raised in a campaign by offering improvements to projects or providing additional rewards to backers. Including stretch goals in a crowdfunding campaign can be immensely beneficial. For example, they can be used to create additional rewards that may whet backers' appetites, potentially spurring more financial contributions and giving your campaign more momentum.
"For me, the initial funding goal is the bare minimum at which I can produce the smallest possible work," Kobold Press founder Wolfgang Baur says. "It doesn't actually cover my costs." Baur has successfully raised funds for 10 games on Kickstarter, and has completed 15 crowdfunding campaigns on other platforms. His most recent project, Midgard, has raised almost five times its funding goal with more than 20 days left in its campaign.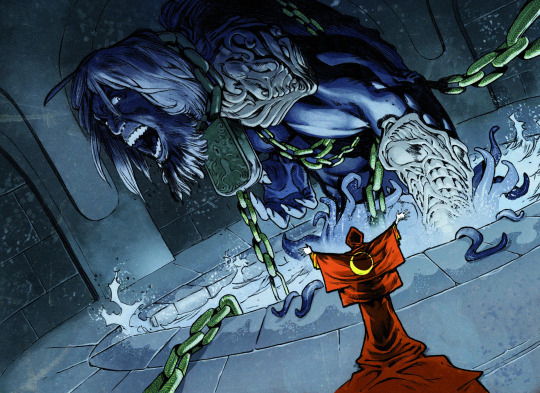 In his experience, backers find stretch goals to be more palatable than having a higher initial funding goal. "Strangely enough, people don't believe what the actual costs are," Baur says. "If I go in and say, 'A hardcover book in full color, 8.5 x 11 in size with good quality binding and code plates throughout is going to cost $50,000, the audience I have just doesn't really believe it," he laughs.
"I could make a much cheaper work, but part of the appeal of Kickstarter and crowdfunded projects is to make something of higher quality than I could without having the capital there at the beginning."
Possibilities and Pitfalls
Baur uses stretch goals to energize backers and spark greater interest in his projects. "It's a strategy to say, 'I'm going to ask for the minimum and spend my time talking about stretch goals," he explains. "It's a long 30 days when you're tracking to keep your backers engaged."
Baur believes stretch goals play an important role in shaping a project creator's crowdfunding narrative. "If you have not met the goal and it's weeks of begging, pleading, and wheedling, it's a lot less compelling than, 'We knocked down the bare minimum on day two, and now we're going to spend three weeks talking about extras and improvements.'"
That said, stretch goals can make crowdfunding campaigns more complicated. The production of extra elements and rewards can create an additional layer of risk in terms of shipping and production costs. Earlier this week, the creators of Torment: Tides of Numenera issued an apology to backers after it that some of its campaign's stretch goals — which were supposed to fund extra features, such as a companion roster and Italian localization — had not been met.
To avoid these setbacks, Jamey Stegmaier offers some advice to ensure your stretch goals are a benefit rather than a hindrance. He reiterates the importance of making sure stretch goals  add value; are financially feasible; and suggests giving them to every project backer. Stegmaier says project creators must remember to take "shipping, art and design, and manufacturing into consideration".
Should You Stretch?
Christopher Haskins, owner and head of game development at Nord Games, says that stretch goals should be used with care. While the company's recent dungeon tile project used stretch goals to add more value to backers' pledges, an upcoming project — a card game — has no stretch goals at all.
"Stretch goals are really cool for getting people excited and spreading the word about certain project, but there's not always a need for them," he says. "It's not always wise, in my opinion, to force it. When people say they're going to throw in this and that, you may find that no one really cares about that — they would rather have whatever you're offering at a good price."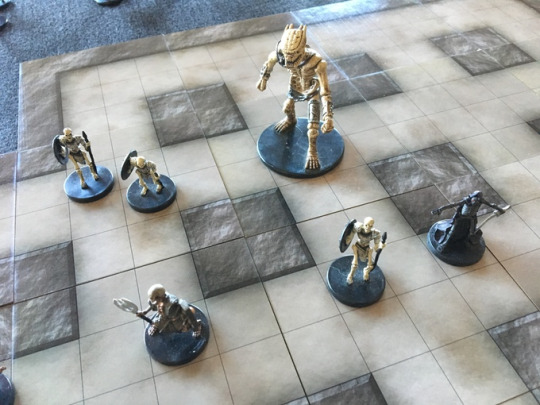 When a project is significantly overfunded, it might be tempting to turn to stretch goals. But Kickstarter urges caution: "Stretch goals, on the other hand, trade long-term risk for a short-term gain." Baur concurs. "The greatest pitfall with stretch goals for me is that I get excited about them and want to promise them even if the funding isn't there," he says. He often consults his biggest and most supportive backers about his projects and stretch goals and solicits their feedback. These are typically people who are super backers, who have contributed funds to more than a hundred projects. "Some make concrete suggestions like, 'You're offering this thing, which I have zero interest in,' and I rebuild things based on that feedback," Baur says.
If projects are overfunded, it may be more prudent to use the windfall in funds to cover any unexpected shipping or manufacturing costs, which are bound to arise during the fulfillment phase, or put funds towards improving the final product for backers. For Haskins' next project, he's using any excess in funding to order more units, and to reinvest back into the company for its future endeavors.
"The price gets lower per unit, which helps us out because our profit margins go up and we're able to be more profitable as a company and invest money back into new projects, research and development, artwork, that kind of thing," he says. "Beyond that, the remaining amount of money goes to the writers and creators of the product."
What Makes a Good Stretch Goal?
Baur says stretch goals should strike a balance between adding value to a project and satisfying a creator's artistic vision. "In every single project I've had ones that every backer agrees are of great value and improve the project. But I have also had ones that I know in my heart make the project better, but some backers don't see the value." One example is when he uses stretch goals to commission original artwork and illustrations for his books. "Every time, the backers say, 'We wish you were writing more," he says.
In the latter stages of a campaign, Baur believes in pursuing what he calls "stupid stretch goals" — goals that are outwardly ambitious, "somewhat ridiculous and outside your expertise".
Blue-sky ideas, he says, can be a stimulating way to stretch yourself creatively. A couple of years ago, he produced a book called Southlands, which drew on the folklore of Arabian Nights. He wanted to mint golden coins as a reward for his biggest, most encouraging backers but didn't know anything about the coin manufacturing process outside of the costs involved. Another adventurous stretch goal saw him wade into e-books, partnering with a small software company to make a digitally accessible book of fantasy spells.
"They are stretch goals for the project, but they can also be stretch goals in a creative sense," Baur says. "If you're at a point where the numbers have lined up, you can think: 'Well, I'm doing everything I want to do on the basics, let's do something a little risky, a little stupid.'"