Last week, Kickstarter released a new project page layout called "Spotlight" for successfully funded crowdfunding projects. Spotlight displays each project in a sleek format that reads like a story and creates an automatic visual timeline out of your project updates.
More importantly, it features a front-and-center customizable link, so that you can direct your Kickstarter page visitors to continue engaging with your your story on your terms. After the campaign is over, your Kickstarter page might not be the most relevant place for visitors to find out about your projects. With Kickstarter Spotlight, you can tell them exactly where to go to learn about what else you have in the works.
If you're still encouraging new orders, you can lead new backers directly to your pre-orders page for a straightforward customer experience. There's no need to make late backers work too hard to figure out where to pledge for your product!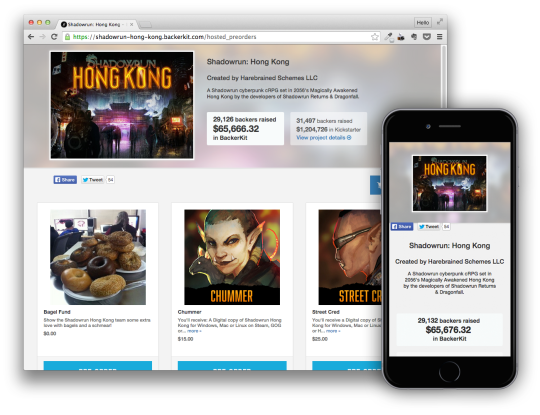 Introducing BackerKit Pre-orders

This week, we've just released a BackerKit Pre-orders widget so that you can harness the traffic-directing potential of Kickstarter Spotlight.
Want to direct new fans to your own website? Maintain your brand presence and easily take pre-orders using our embeddable pre-orders widget. Create your own in-house e-commerce store and enjoy the SEO boost from all the new viewers that click through from your Kickstarter Spotlight link!
Or, if your website isn't ready for prime time yet, not to worry! You can directly link to your instant, fully hosted pre-orders page for a seamless shopping experience. You'll be up and running in no time.
But whatever you do, take two minutes to add your BackerKit Pre-orders link to Spotlight, and keep incoming visitors excited about your project!
Love, Team BackerKit