Earn more, connect easily, deliver fast.
Manage every pledge detail, get the right rewards to the right places, and build a community of happy backers.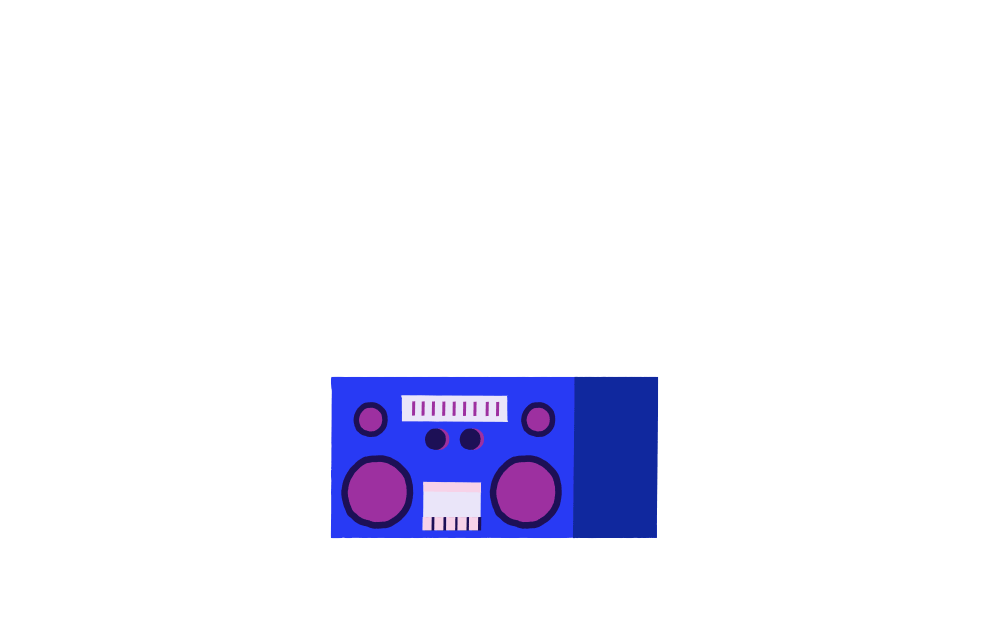 Less stress,
more sales.
Simple and intuitive surveys collect information from your backers and give them the chance to upgrade their pledges and contribute more.
Fun statistical fact 1: Creators who use BackerKit earn 15-20% on their campaigns from add-ons and pre-orders.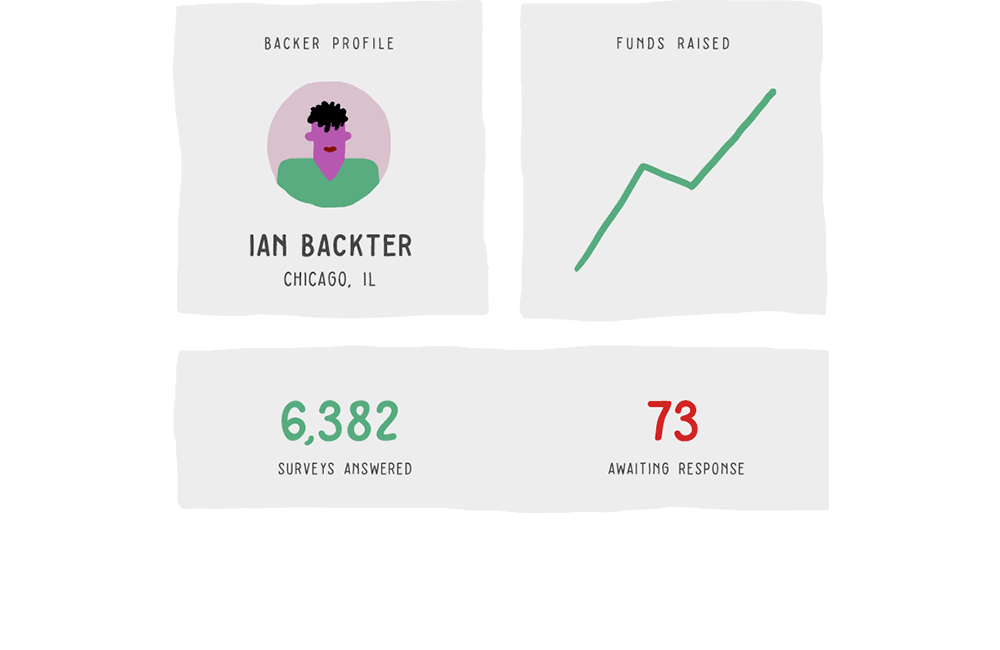 Stay closely
connected.
Make one-to-one connections with your backers. Keep tabs on their requests, have their most up-to-date information on hand, and create amazingly insightful reports.
Fun statistical fact 2: 20.5 million backers and counting have completed surveys through BackerKit.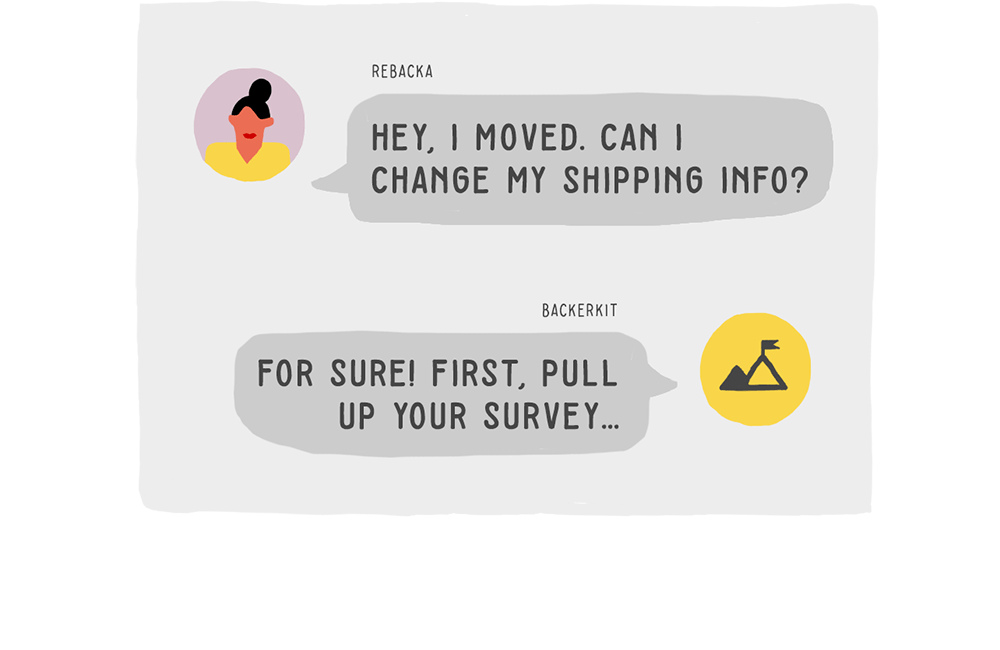 Support from
all sides.
An expert support team for you and your backers. From fielding questions to updating information and providing campaign advice, we cover it all.
Fun statistical fact 3: Our support team has had more than 364,000 helpful conversations with backers.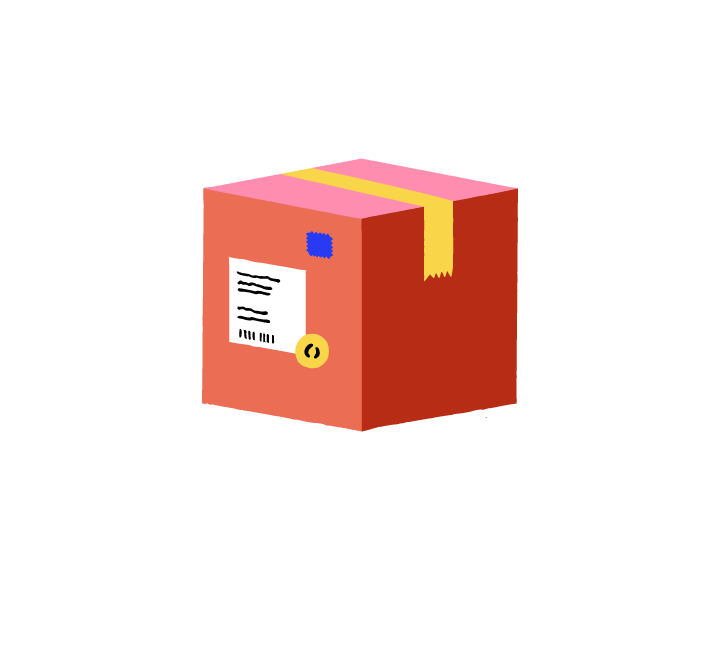 Signed, sealed,
delivered.
Whatever it is—from digital downloads to packaging and shipping—we help manage fulfillment data so everything gets to the right people, right on time.
Fun statistical fact 4: 13,800+ creators have trusted BackerKit to manage their shipping data.
Pricing for all shapes and sizes.
Whether you're a creative type embarking on your first solo crowdfunding campaign or a seasoned creator with experience to spare, we're in it with you every step of the way.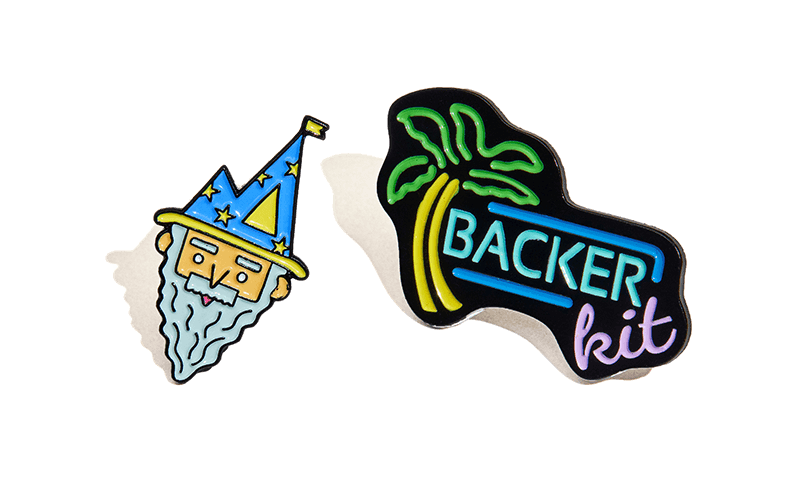 Backers are the best. They want to see you succeed. They reward you for every effort you make on their behalf: they follow you to the next campaign, and the next, and the next. That's why we're here—to help you love your backers back.
Anyone can make it
with Backerkit
Lay Waste Games

"BackerKit is a no-brainer for any Kickstarter campaign. Delivering surveys and offering pre-orders allowed us to expand our audience further every day."

Lay Waste
Games

GIR

"We've tried it both ways—doing it by hand for our first campaign, and using BackerKit for our second. There's no way I would run another campaign without BackerKit."

Samantha
Rose

Peak Design

"Using BackerKit is an easy business decision for me because it pays for itself several times over in actual revenue and profits."

Peter
Dering
"Our team is your
team" support.
We want every single creator we work with—big teams, indie artists, first-timers, seasoned pros—to succeed and get as much as they possibly can out of BackerKit.