Pintopia is a multi-campaign, cooperative crowdfunding event by BackerKit — and you! It's a celebration of creative collaboration where artists work together to bring you the best enamel pins around, and backers have the power to unlock exclusive designs. Learn More »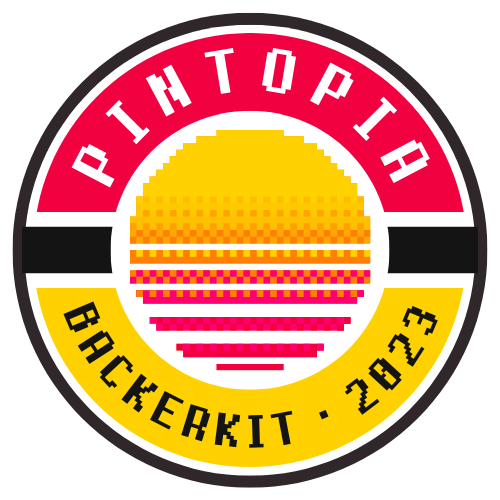 Cooperative Goal
Get all Pintopia projects funded
All backers who back 1+ projects receive a Free Pintopia 2023 Pin from BackerKit if all Pintopia projects are funded. Learn more »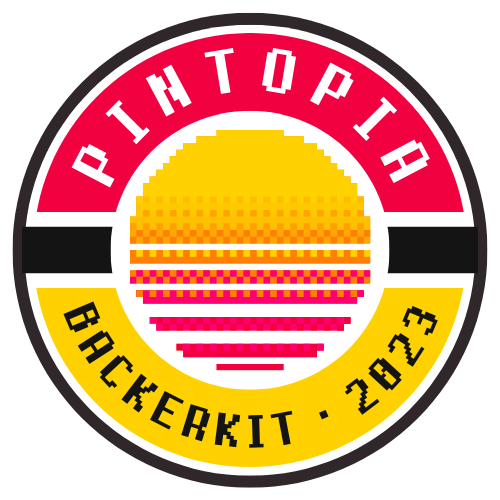 Your Pintopia Goals
Back more Pintopia projects
The more you back, the more you earn. Back multiple projects to earn limited edition Pintopia pins including our creator-collab pins. Learn more »
Just getting started!

Backed 1 Pintopia project

Collab Pin #1 | Pipe Weed Moth

Backed 3 Pintopia projects

Collab Pin #2 | As If Ghoulfriend

Backed 5 Pintopia projects

Collab Pin #3 | Jupiter Purring

Backed 7 Pintopia projects

Limited Gold Trophy Pin!

Backed 10 Pintopia projects

Secret Reward!!

Backed 20 Pintopia projects
Biggest Contributors
Who is making an impact
Jason Furie
20 projects backed
David Bell
20 projects backed
Meet The Creators
A lifelong artist, I started my career as a freelance illustrator before shifting roles to in-house graphic designer for a major travel guide publisher and a feminist press. I currently make my living as the graphic designer and illustrator for a preeminent leadership development organization for girls.

When I'm not creating art, I like to get outdoors to find inspiration for new art. I love hiking and camping with my wife, playing board games, reading tarot, and debunking my own mysticism. 

We live in a cute little house in the beautiful Pacific Northwest with a cute little black cat named River.

Follow me and find more of my work here:


View Full Profile
Hi! I'm AsherBee aka Ashley S. Benson and I'm a digital artist, and book
illustrator by night, and a toy designer by day. I haunt the overly sunny streets of Los Angeles, CA, and also run a small business on coffee and the tears of my frenemies. My art is sometimes gothic, sometimes glittery, but always colorful.  Pop by my Instagram or website to see more of my work and upcoming projects.
INSTAGRAM:
@ASHERBEEART
WEBSITE:
ASHERBEE.COM
View Full Profile
My Most Recent Project
Gourmet Ghoulfriends
by Ashley S Benson
402% Funded
Recently Backed Projects
"I'm B.B."
by Christine Villanueva
171% Funded
Crypt-Kids
by Matt Harding
214% Funded
Mechanical Error
by Nick Nazzaro
185% Funded