Pintopia is a multi-campaign, cooperative crowdfunding event by BackerKit — and you! It's a celebration of creative collaboration where artists work together to bring you the best enamel pins around, and backers have the power to unlock exclusive designs. Learn More »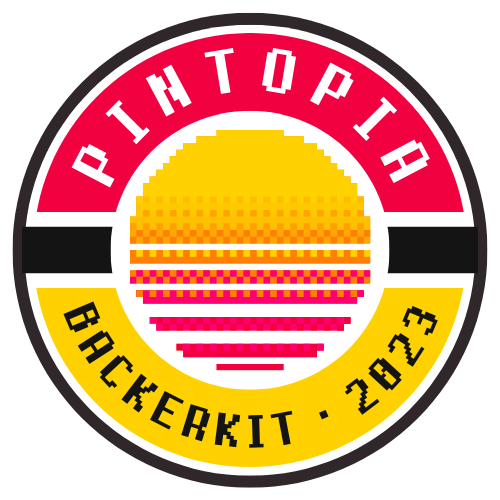 Cooperative Goal
Get all Pintopia projects funded
All backers who back 1+ projects receive a Free Pintopia 2023 Pin from BackerKit if all Pintopia projects are funded. Learn more »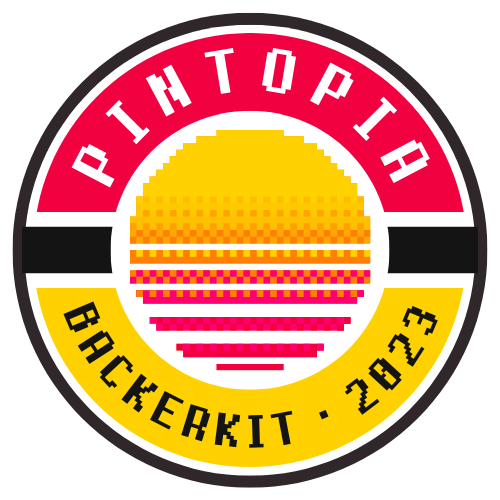 Your Pintopia Goals
Back more Pintopia projects
The more you back, the more you earn. Back multiple projects to earn limited edition Pintopia pins.
Just getting started!

Backed 1 Pintopia project

Collab Pin #1 | Pipe Weed Moth

Backed 3 Pintopia projects

Collab Pin #2 | As If Ghoulfriend

Backed 5 Pintopia projects

Collab Pin #3 | Jupiter Purring

Backed 7 Pintopia projects

Limited Gold Trophy Pin!

Backed 10 Pintopia projects

Secret Reward!!

Backed 20 Pintopia projects
Biggest Contributors
Who is making an impact
Jason Furie
20 projects backed
David Bell
20 projects backed
Meet The Creators
My work is a mix of monsters, creeps and anxiety filled weirdos - among other Beautiful and horrible ladies and Gents. I create paintings and illustrations that entice the viewer to look at the macabre in a whimsical light. Inspired by the supernatural, near death experiences and the ghosts that surround us. I utilizes my dreams, nightmares, and neuroses as my main point of inspiration, trying to create visions that are as real to me as anything else in our physical world. My work carries an element of playfulness, although I depict dark subject matter, I tend to instill a satirical component in my work, in hopes to convey the overall madness of the human condition. I don't consider himself mad. But I'm not afraid to leave people wondering.
View Full Profile
My Most Recent Project
Scatterbrained
by Zachary Sweet
139% Funded
Recently Backed Projects
90s Starter Pack
by Liquid 90s
456% Funded
Movie Moths
by Jason Furie
518% Funded
The Serenity Seeker
by Daryll Peirce
181% Funded
Hi! I'm AsherBee aka Ashley S. Benson and I'm a digital artist, and book
illustrator by night, and a toy designer by day. I haunt the overly sunny streets of Los Angeles, CA, and also run a small business on coffee and the tears of my frenemies. My art is sometimes gothic, sometimes glittery, but always colorful.  Pop by my Instagram or website to see more of my work and upcoming projects.
INSTAGRAM:
@ASHERBEEART
WEBSITE:
ASHERBEE.COM
View Full Profile
My Most Recent Project
Gourmet Ghoulfriends
by Ashley S Benson
402% Funded
Recently Backed Projects
"I'm B.B."
by Christine Villanueva
171% Funded
Crypt-Kids
by Matt Harding
214% Funded
Mechanical Error
by Nick Nazzaro
185% Funded
Hi there! I'm Christine Villanueva, and B.B. is asking to me thank you for enjoy the B.B. pins.
Being born and raised in the San Francisco Bay Area, I grew up on web 1.0, while watching late night Toonami, and playing Nintendo Gamecube games from dawn 'til dusk.
I'm an artist and cartoonist (I even hold a MASTERS DEGREE in COMICS), enjoying doodling stories and one shots, eventually landing a career in it!
My projects are usually about moody ladies, sulky dudes and heppy bunnies.
If you'd like to know more about what I'm doing, join my
New AF Substack Newsletter
and check out my IG for rando Stories and thotty gorl posts.
Substack:
https://kisskisstine.substack.com/
IG:
https://www.instagram.com/kisskisstine/
Webbie:
christinevillanueva.net
View Full Profile
My Most Recent Project
"I'm B.B."
by Christine Villanueva
171% Funded
Join The Conversation!
by
Super Backer
Backed 25 or more crowdfunding projects